Looking for a different and creepy way to decorate your door this Halloween? This spider wreath is simple to make, takes only a few supplies, and adds a little creepy and a little whimsy to your entryway! An oversized spider makes the perfect wreath for your door this Halloween.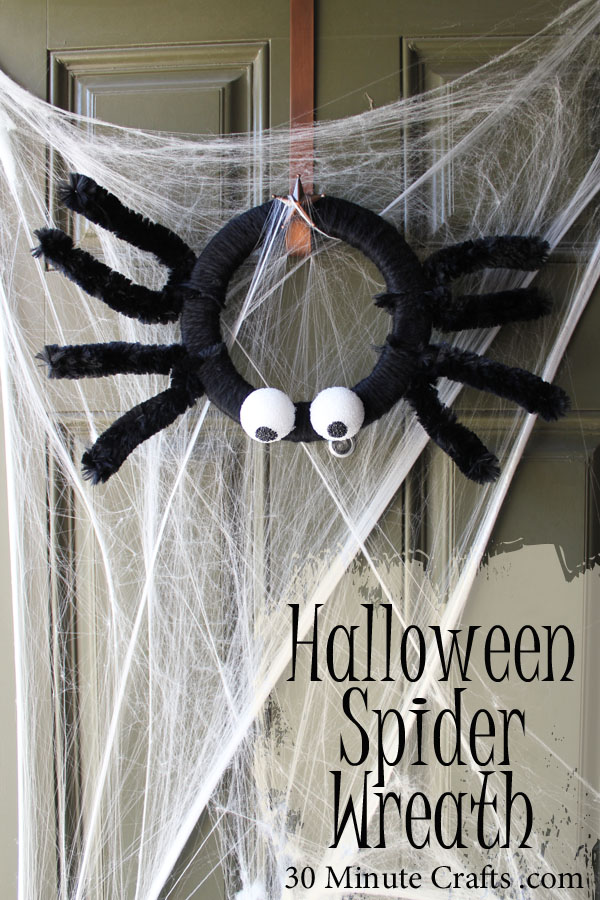 This wreath only requires a few supplies. You'll need:
Styrofoam wreath form
Giant Pipecleaner
Large Yarn
Scissors
Small styrofoam ball
Knife
Black paint
Paintbrush
Hot Glue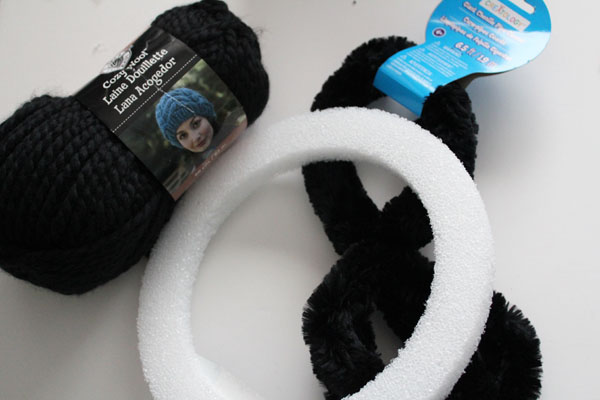 Start by cutting the oversized pipe cleaner into 4 pieces. This is fun stuff, I found it in the craft aisle at Michael's, and it it makes the perfect legs for this spider wreath! Fold each piece in half, wrap around the wreath, and twist to secure.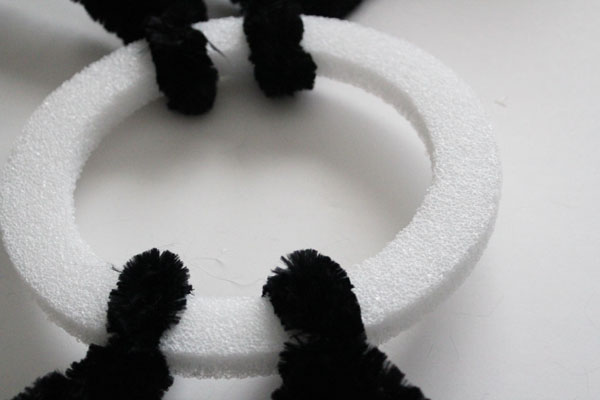 Start wrapping the large yarn around your wreath.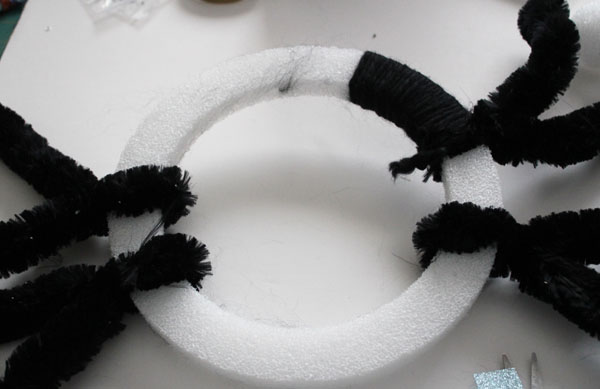 Keep wrapping all the way around.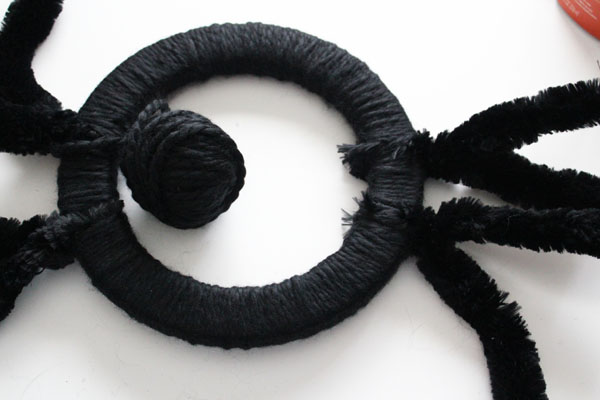 Cut the yarn, then tie and tuck in the end.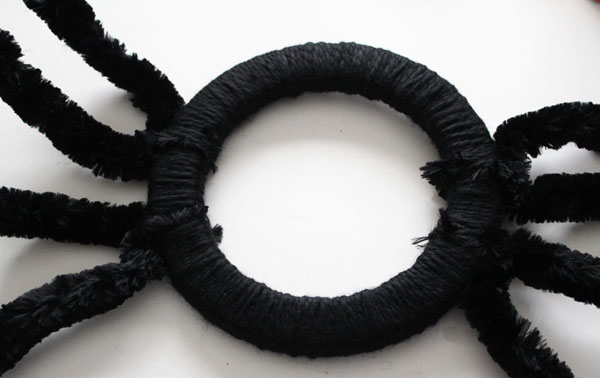 Using a sharp knife, cut a small styrofoam ball in half. Paint the eyes on, then glue into place with hot glue.
Bend and shape your creepy spider legs, and your Halloween spider wreath is complete! I covered my door with creepy faux spider webbing before hanging my wreath. I think I have the creepiest door on the block!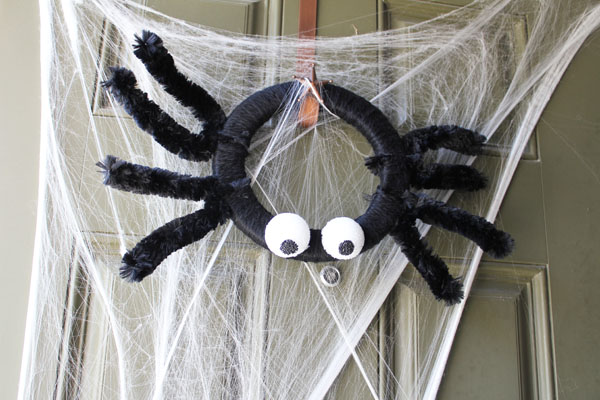 If you're in the mood for Halloween crafting, check out these other fun Halloween crafts!