Big Hairy Spiders are a fun Halloween decoration to make, and a super simple one! You can whip up this Hairy Spider in under 15 minutes! Make your own DIY Hairy Spider using just a few supplies to make your Halloween Decor extra creepy!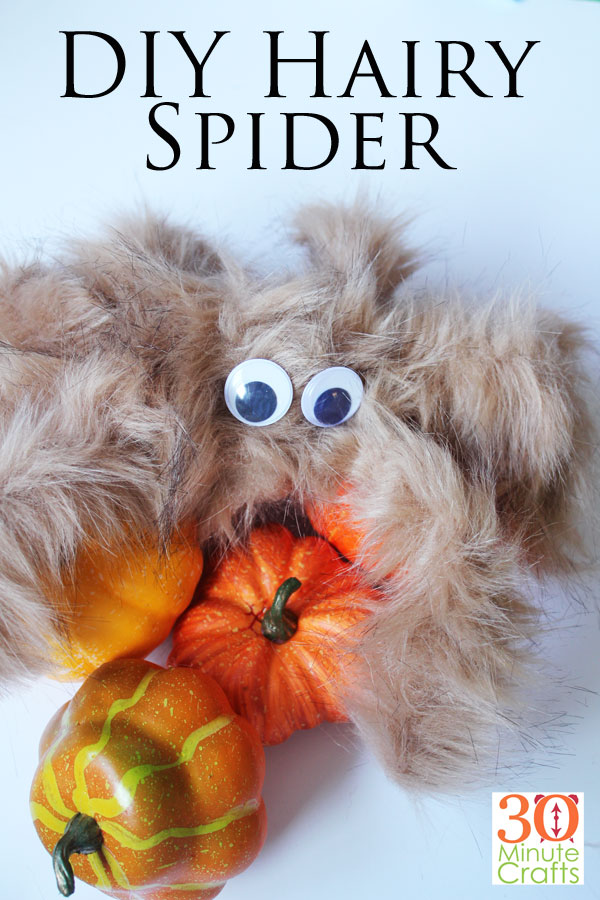 I found these extra large pipe cleaners in the kid craft section (over by the felt) of my local craft store. Combine that with scissors, hot glue and googly eyes, and you have everything you need!
Make your DIY Hairy Spider:
Cut your giant pipe cleaner into 5 pieces. The 5th piece can be a little shorter than the other 4.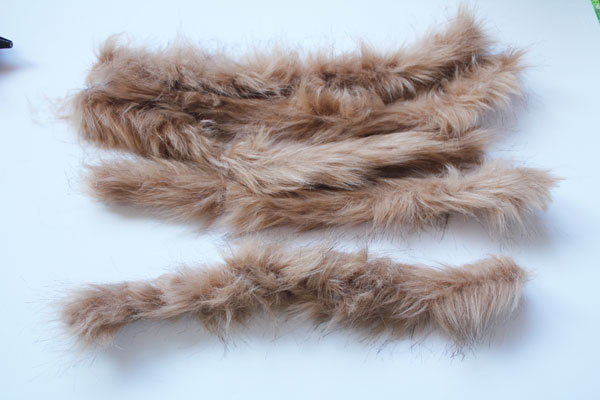 Twist the four pieces together in the middle.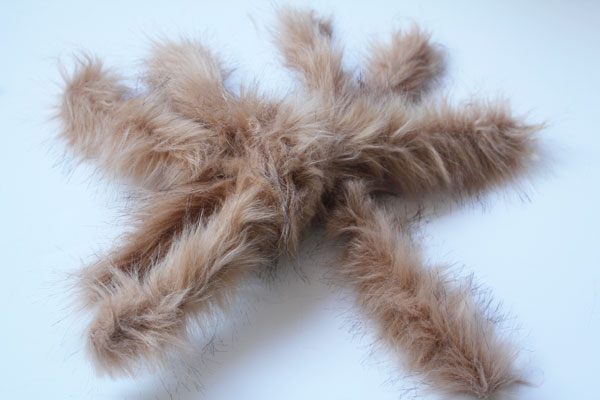 Then twist the 5th piece around the middle to give your spider a little bulk around the middle – a nice round body.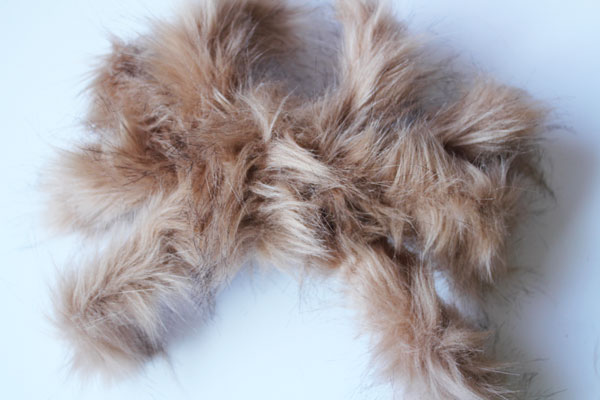 Use hot glue to add the eyes.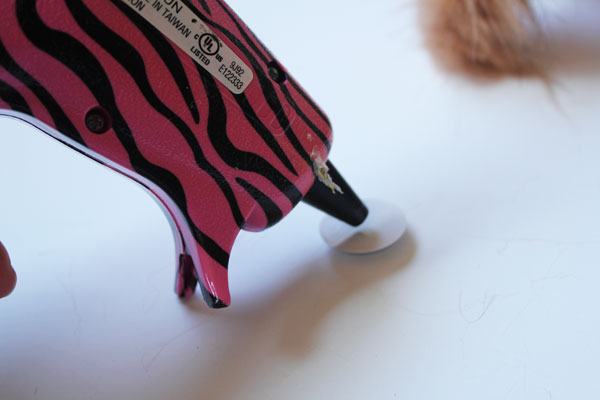 Glue the eyes to the front of the body.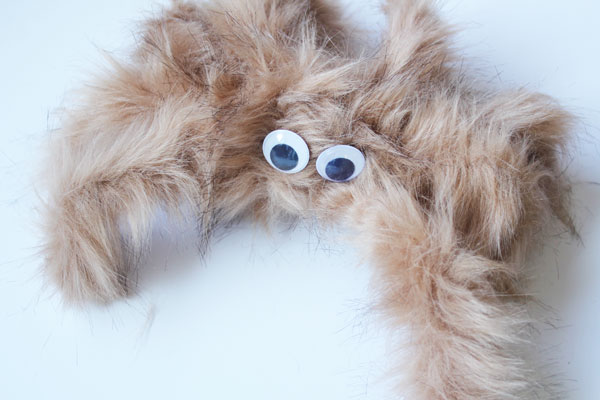 Now you've got the prefect creepy hairy spider for your Halloween Decor! Such an easy DIY Hairy Spider!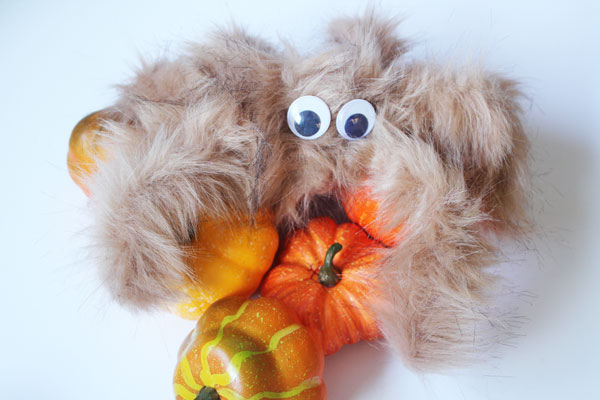 Check out these other fun spider crafts! This spider wreath, this hanging spider hoop, this fun spider bead craft, and these cute spiders made from brads!