Last month, we celebrated my son's 6th birthday party going all-out with Legos. The first step to setting the Lego theme was the invitations. I was stumped for a LONG time – how would I make cute Lego invitations? I thought about gluing actual Legos to the invitations – but never came up with a plan I really liked. Until I came up with this Lego head invitation. I love cards that aren't square or rectangular in shape. These Lego head silhouettes were cut out on my cutting machine – but you could cut them out by hand using a template, if you're a patient person with a lot of time on your hands.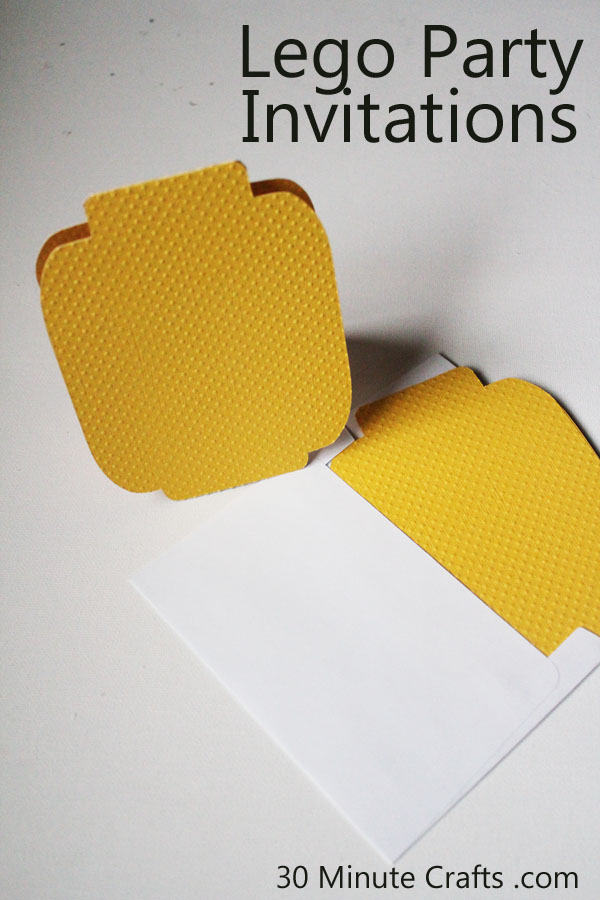 I cut mine out on this fun yellow paper with bumps on it – which is a nod to the bumps on Lego bricks – it is from Darice, their "Coredinations" line. You can find it on Amazon here (affiliate link): Darice DIY Crafts Spotted Collection Sheet Jillian Dot Tulip 12 x 12 (20-Pack) GX-1470-24
… but you could use regular yellow scrapbook paper as well.
If you have a Silhouette machine, you can cut them out 2 at a time using this Lego Head Invitation Silhouette file if you'll be cutting them by hand, here is the Lego Head Invitation Template PDF.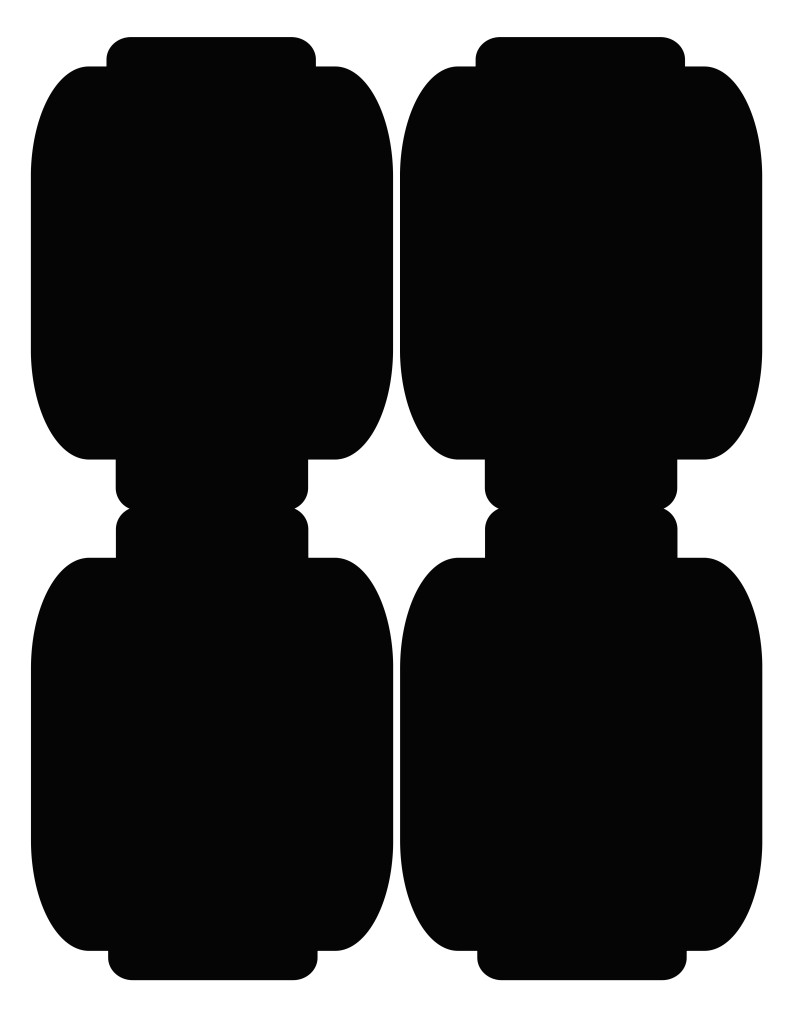 Just cut out the invitations, and fold in half. They fit in a standard A2-size envelope. Type up the invitation details onto 3.5×3.5″ squares, and glue to the inside of each card.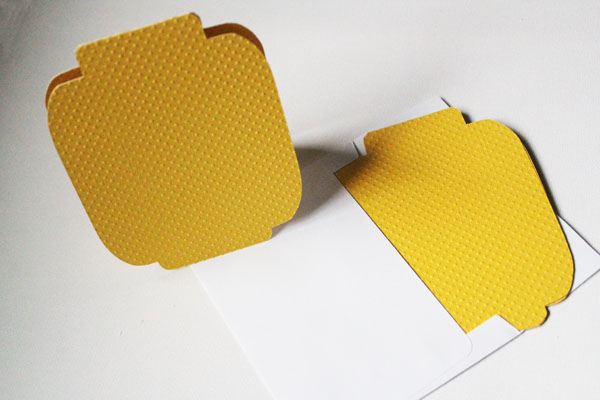 If you use regular scrapbook paper, instead of the textured paper, you can draw a face on each invitation – or if your child wants, they can draw a face on each one. Just another way you can personalize the invitations, if you want.