It is time for our last Craft Lightning of 2014, and we're wrapping up the year with some fast Holiday Crafting! Angie from The Country Chic Cottage and I have brought together some awesome bloggers for a final blow-out of holiday crafting goodness. Each of the crafts that Angie and I share this week will have a holiday theme, and can be made in 15 minutes or less! And each evening, we'll be rounding up some of our blogging friends who are also whipping up fast holiday crafts! Awesome, right?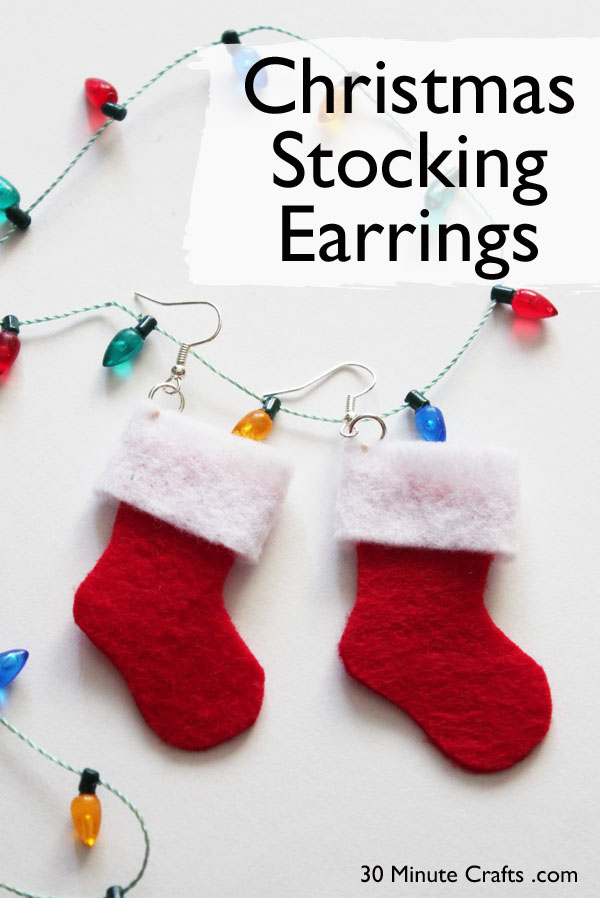 I'm sharing some fun and easy Christmas Stocking Earrings. Super easy to make, and in less than 15 minutes! Let's get started, shall we?
To make these earrings, you need:
Red Felt
White Felt
Fabric Glue
Earring Wires
Jump Rings
Needle and Thread (or hot glue, in a pinch)
Christmas Stocking Template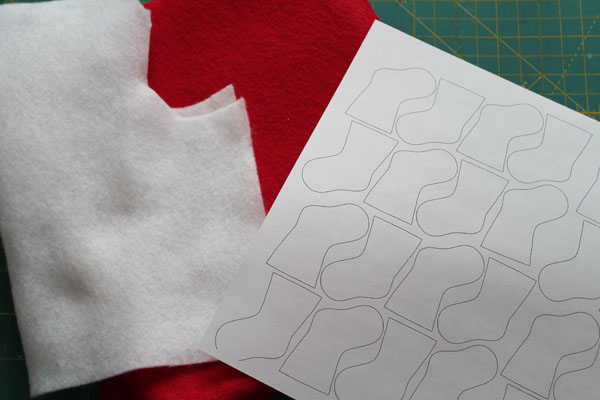 Start with the mini Christmas Stocking Template. Print it out, cut one, and then cut two stockings from the red felt.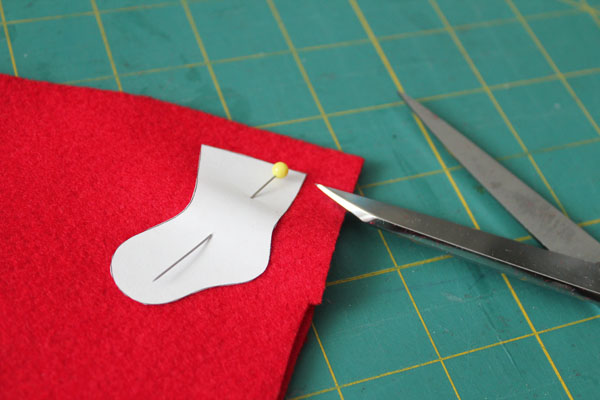 Cut a strip of white felt about 3/4″ wide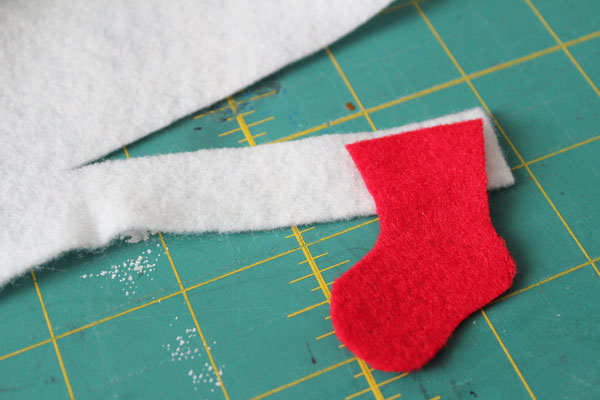 Glue the top of the stocking to the white trim.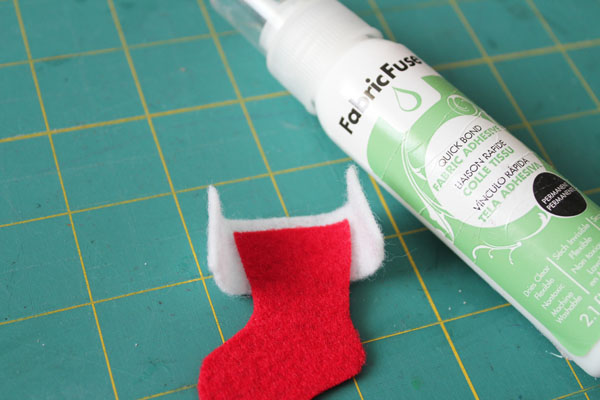 Add some more glue to glue down the sides.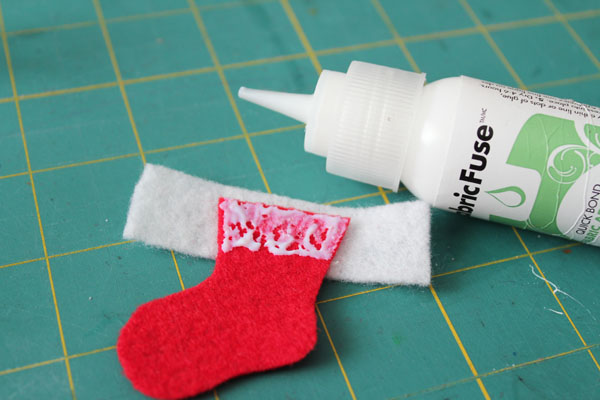 Repeat with the second stocking.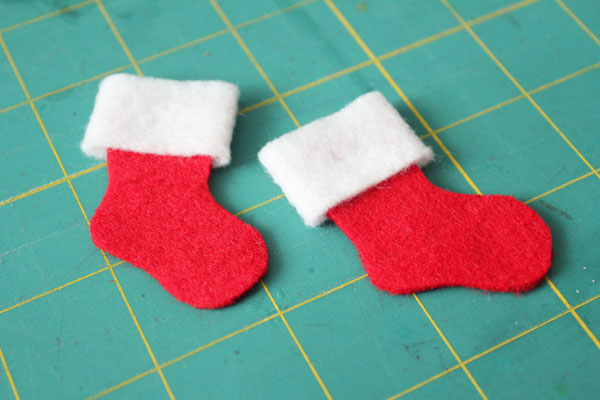 Stitch a jump ring to the back of each stocking, with a few stitches.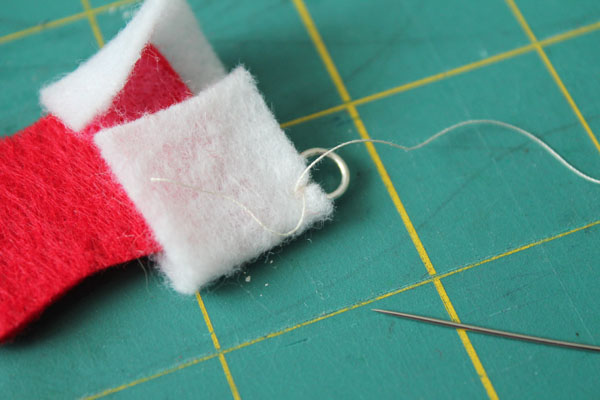 Attach an earring wire to each jump ring.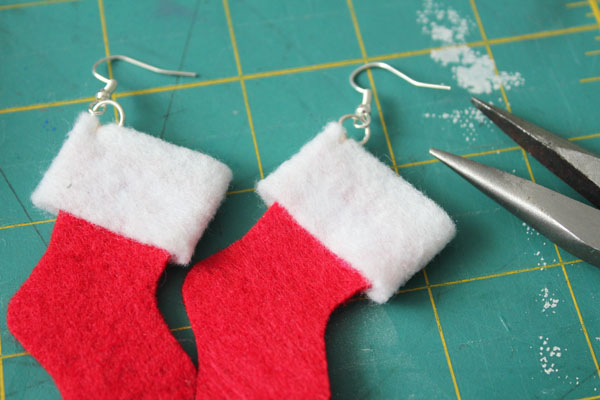 Your earrings are done! These stocking earrings make great gifts for friends for the holidays – super simple to make! And you can whip up a bunch assembly – line fashion, for very little money! Add some cute packaging, and you will have the best little gift to pass out to your friends at this year's holiday brunch!
Be sure to stop by tonight for some more fun and fast Holiday craft ideas!