This little ornament is made seriously adorable with the buttons inside! It is made from the same tin as the snowscape ornament, but is just a little simpler to make.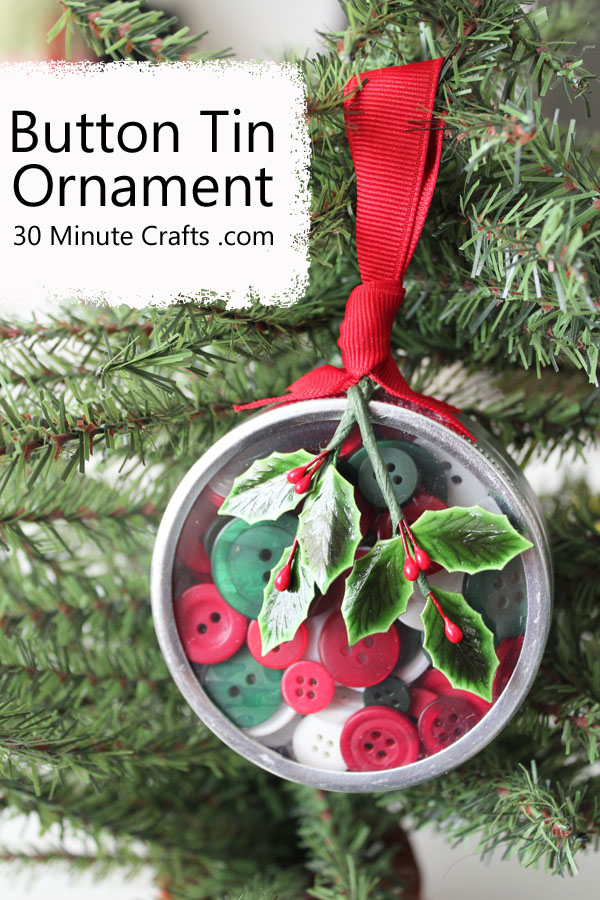 To make this ornament you'll need a little tin with a plastic insert in the lid, buttons, faux holly sprigs, ribbon, and hot glue.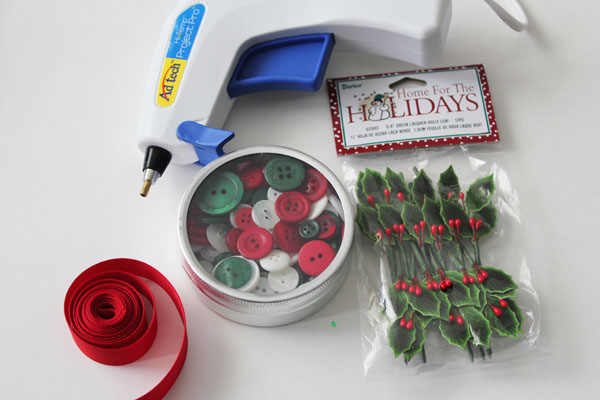 Fill the tin with buttons, and bend the holly sprigs to fit over the front.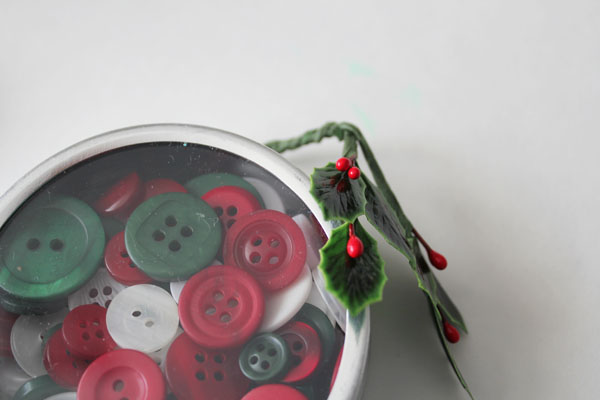 Cut off about 12″ of ribbon, tie a knot to make a loop, then cut notches into the ends.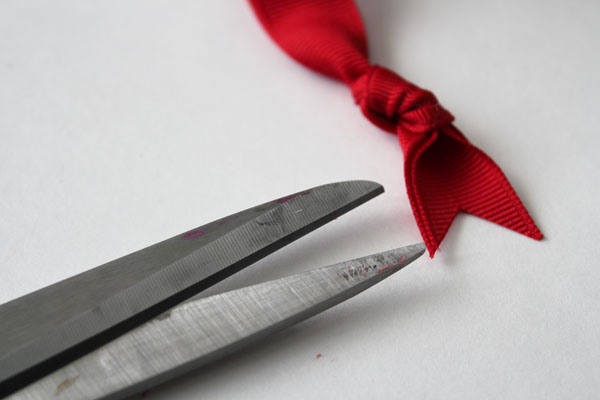 Glue the ends to the top of the tin. If you want to be able to open the tin later, don't glue onto the lid.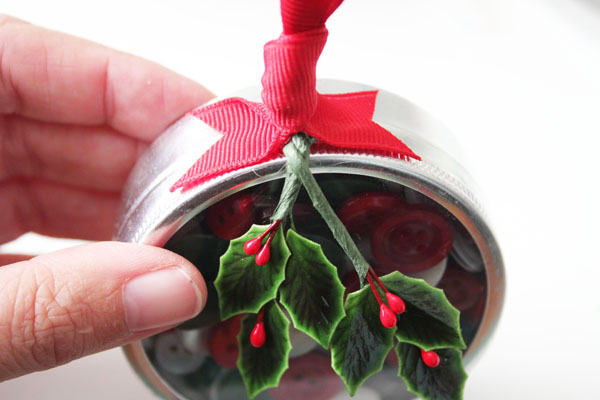 All done!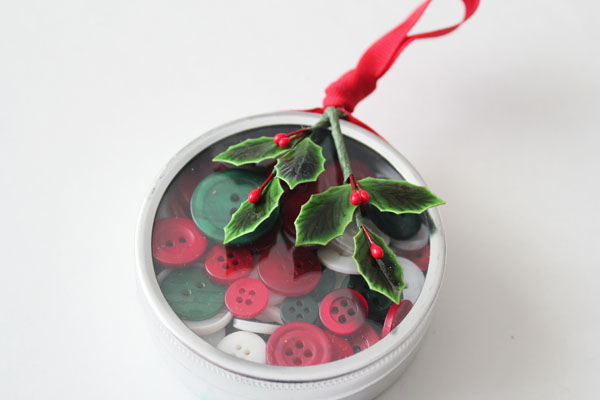 Of course, you could fill the ornament with something else, if you like. If you're not going to go with buttons, I'd go with Chocolate.