March 2nd is Dr. Seuss's birthday. I love celebrating this week with fun Seuss Inspired crafts, like this One Fish Two Fish necklace. It isn't over-the-top Thing One Thing Two hair, or a classic Cat in the Hat hat. This One Fish Two Fish necklace is understated enough to wear to work to celebrate a childhood favorite.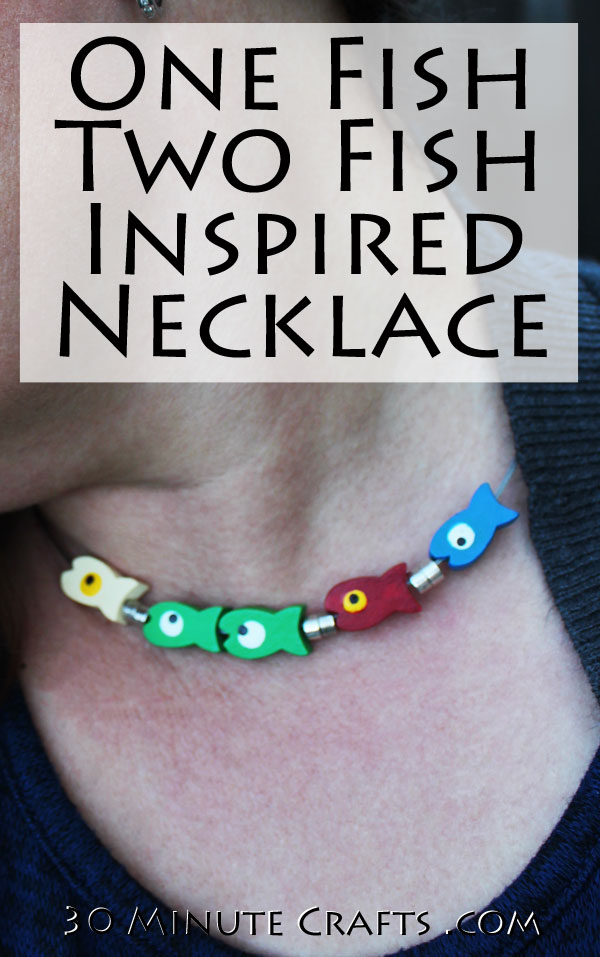 This post contains affiliate links that help support this site at no cost to you.
To make this One Fish Two Fish Necklace, you'll need:
Wooden fish beads (similar here)
Necklace Cord
Spacer beads (3 or 6)
Paintbrush
Blue and red paint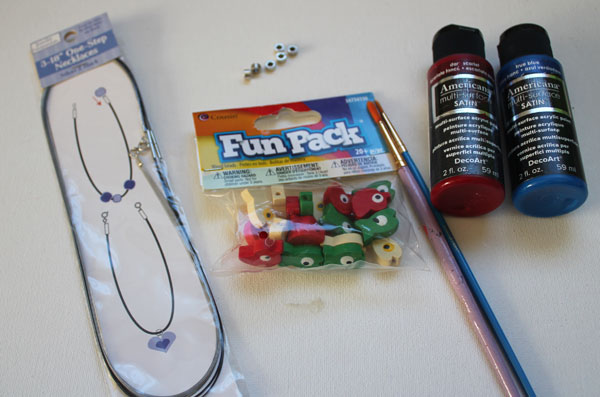 Line up your fish. You'll need 6 total.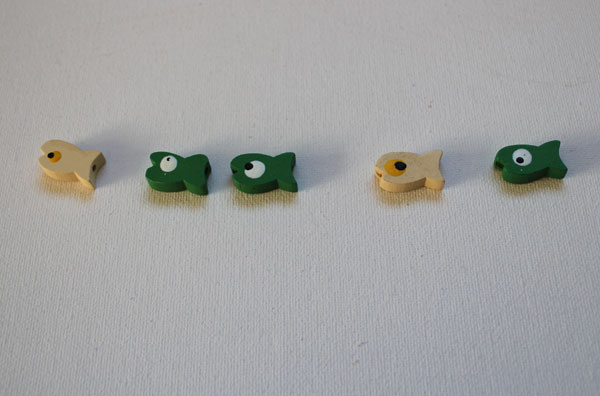 Paint beads. You'll need one red and and one blue.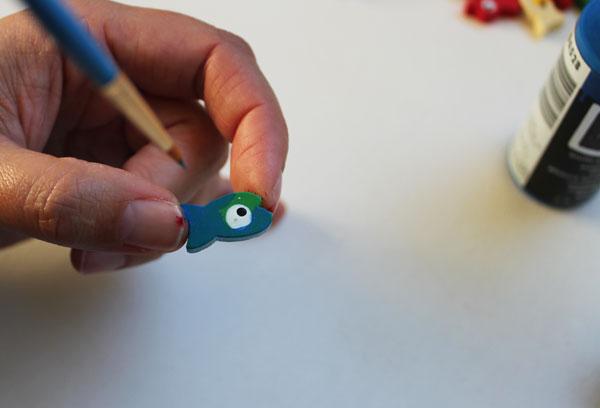 Allow paint to dry.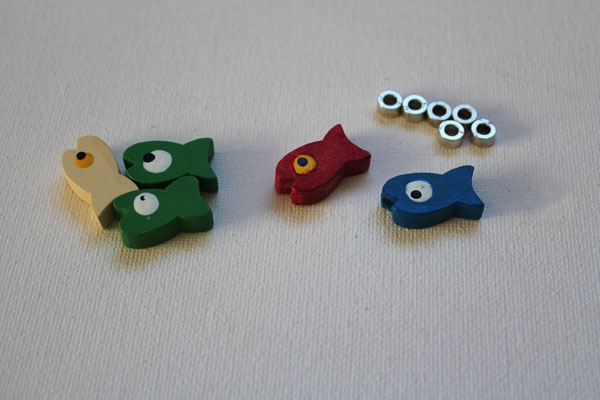 String the beads onto the necklace. Start with one fish, add spacer(s), then two fish, spacer(s), a red fish, spacer(s), and finally a blue fish.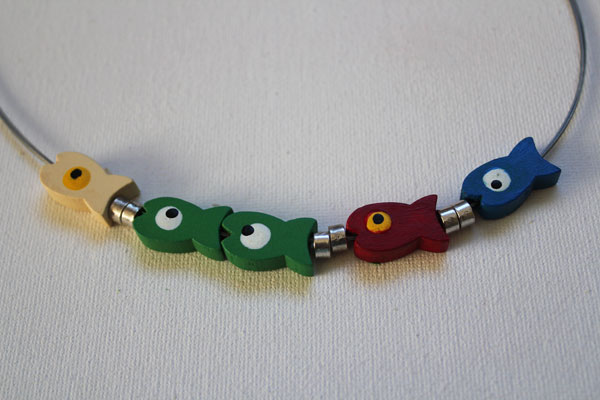 Your necklace is ready to wear!