Last year, I shared my DIY Lego Earrings, at that time I also whipped up a coordinating ring, but didn't share it here… it is so simple to make, I thought it would make a great January craft!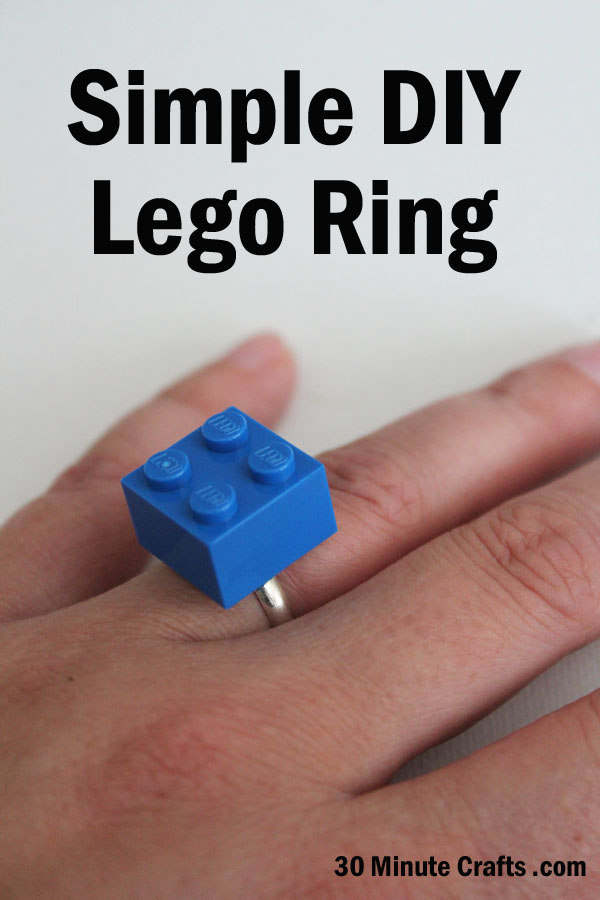 This ring is super easy to make!
You need a Lego brick, a ring blank, and some Krazy Glue.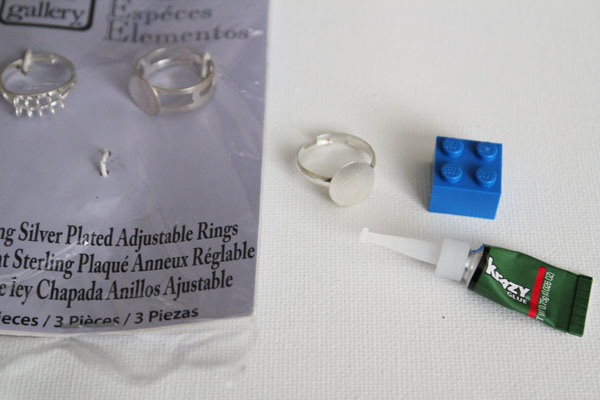 Put glue on the ring blank, then put the Lego brick on top.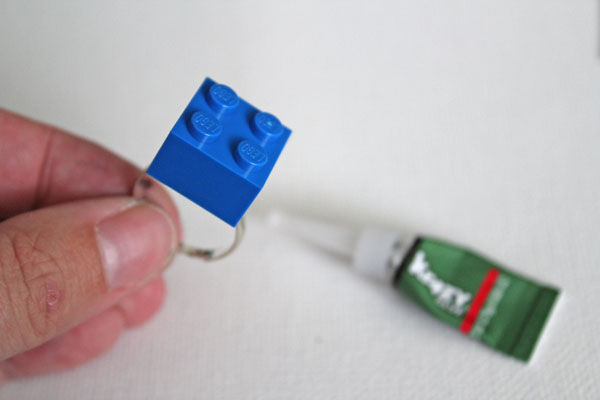 You can set it aside, upside down, to dry.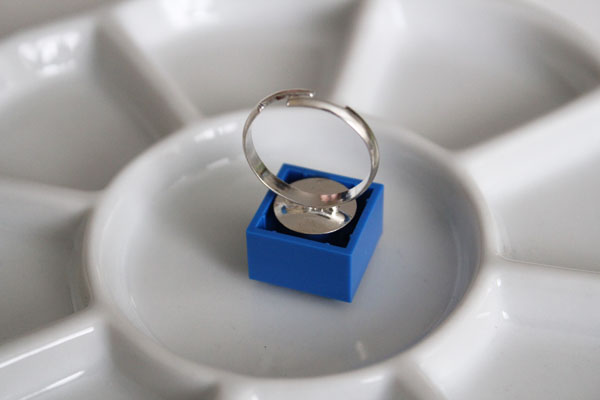 Such a fun ring to wear!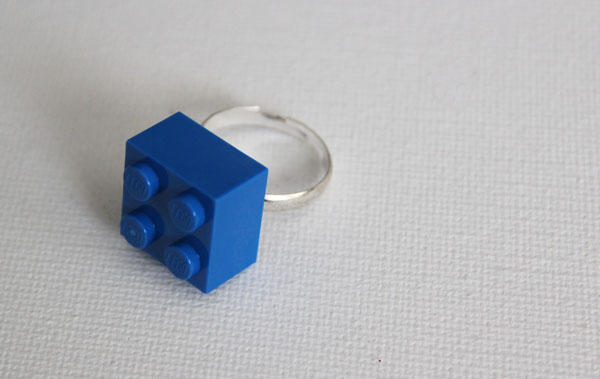 My son blinged out my ring with extra Legos, to match the earrings.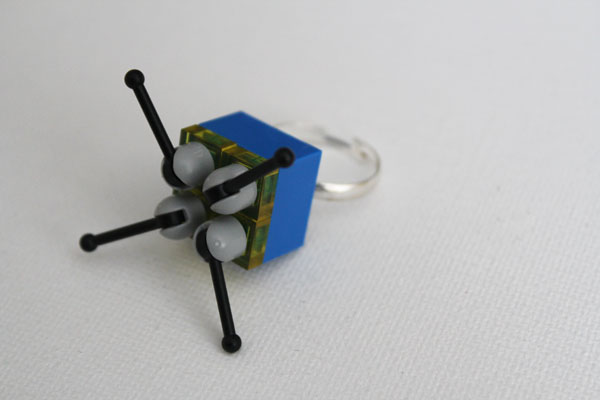 What do you think… too much?