We're doing a lot more reading around this house, and I love to include some crafting time in with our reading. Making puppets, like this alligator puppet, is a fun way to do this. Earlier I showed you how to sew a bunny puppet. This paper alligator puppet is even easier – with lots of ways for little hands to help!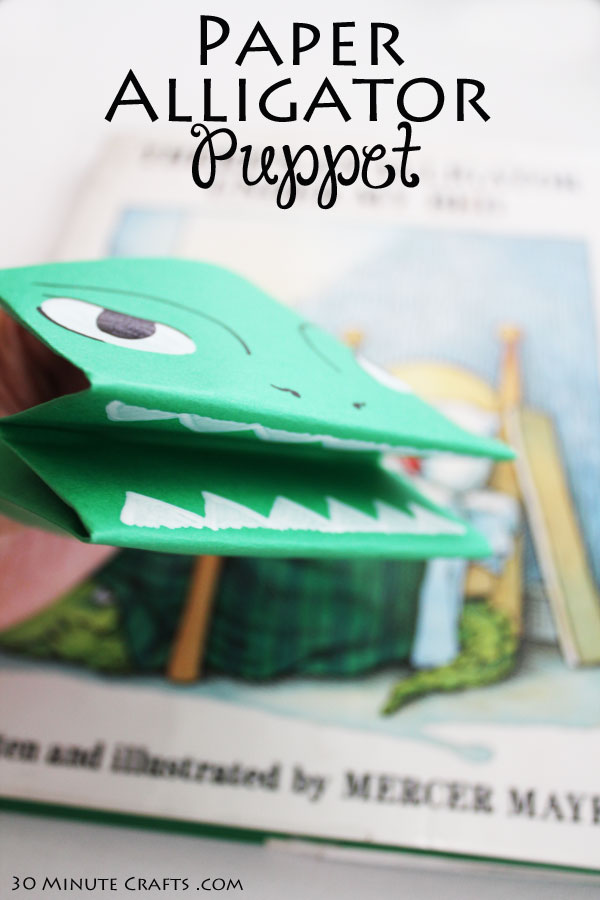 This post contains affiliate links that help support this site at no cost to you.
Supplies:
Green 12×12″ Paper
White and Black Markers
Alligator book – we went with "There's an Alligator Under My Bed"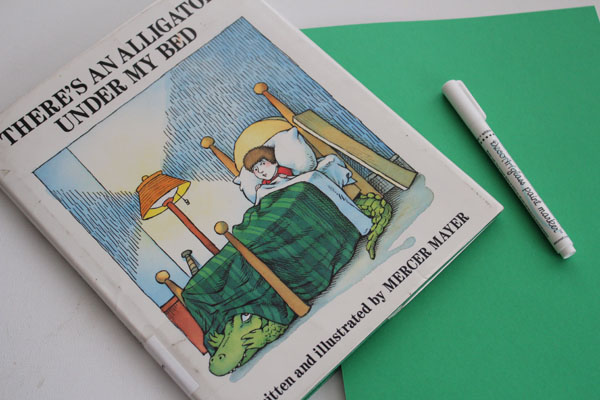 Fold the green paper into thirds.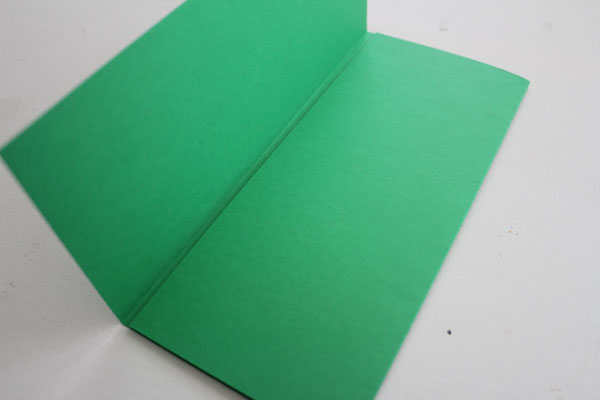 Fold in half.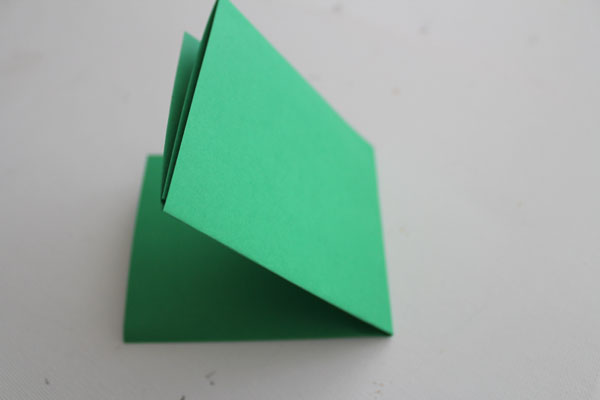 Fold each flap back.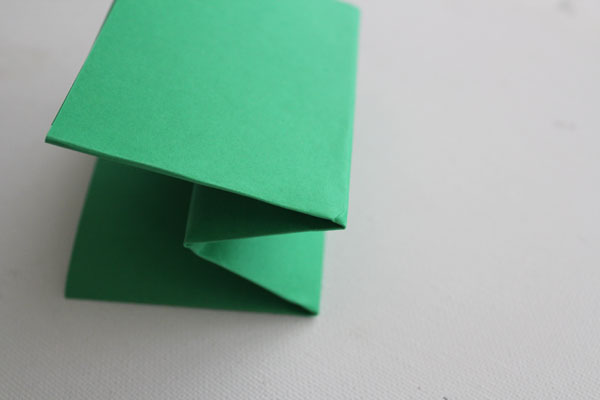 Draw in the details.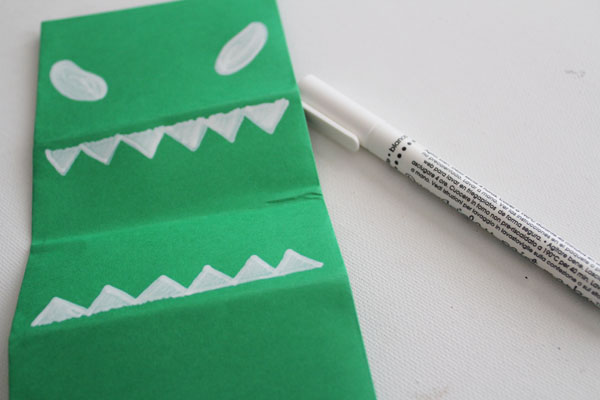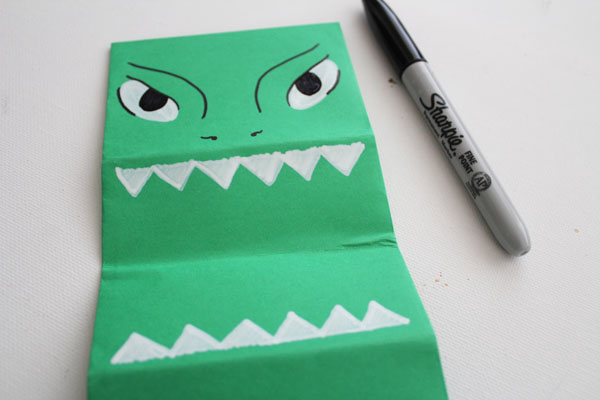 Put your fingers in the top and bottom, and your puppet is complete!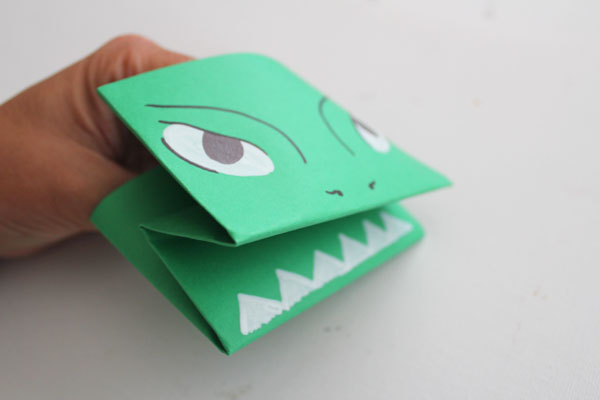 You can make your puppet either before or after reading you Alligator book!