We are reading lots and lots this year, and I love making crafts that go with the books that we're reading, like this fun and simple bunny puppet! With just a little bit of sewing, it is so easy to make… and you already have the pattern, because we'll be using your hand!
This post contains affiliate links that help support this site without cost to you.
Supplies for Bunny Puppet:
Paper
Marker
Fabric
Sewing Machine
Pins
Scissors
Iron
Tulip Fabric Paint
Bunny book – we used "When the lights go out at the Library"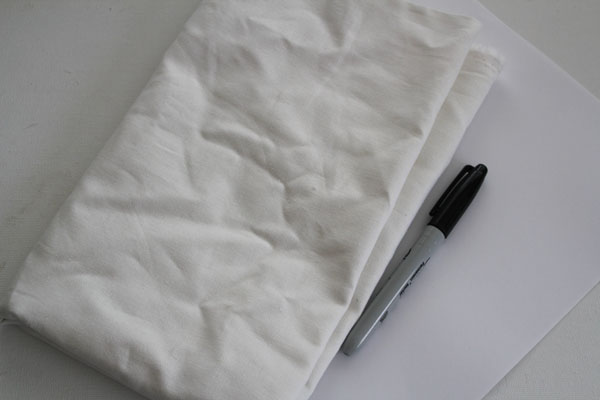 Start by tracing your hand on the paper.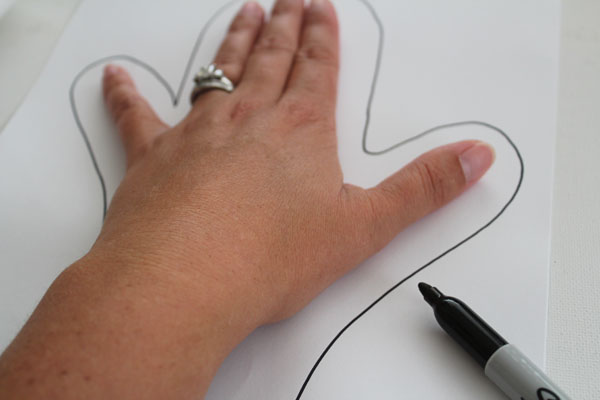 Fold the paper in half, and re-draw the outline, using the line on the outside for each line (making it larger). Expand the bottom to give you a larger opening for your hand. Cut out pattern.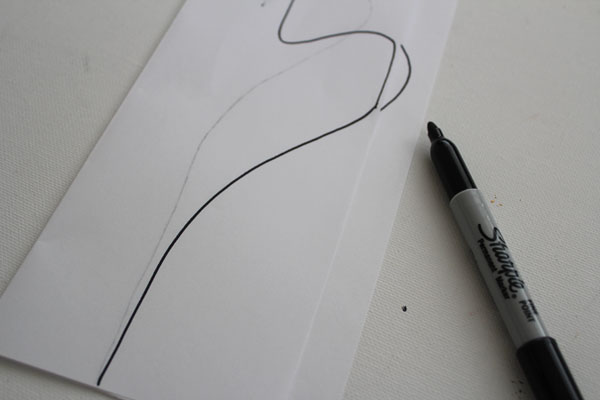 Fold fabric to create two layers, then fold in half (creating four layers). Pin pattern in place and cut about 1/2″ away from the pattern.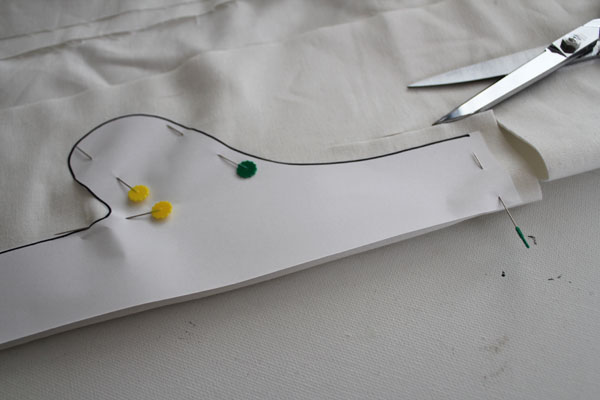 Cut ears by cutting 4 pieces 2″ wide and 8″ long. Curve one end.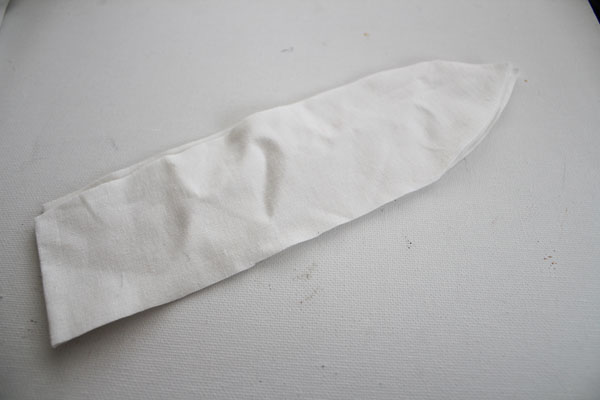 Stitch sets of two using a 1/4″ seam allowance, and leaving the bottom open. Turn right side out through the opening at the bottom. Press flat.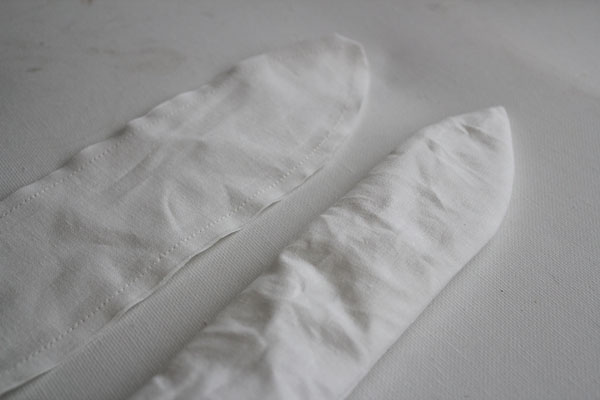 At the bottom of each ear, fold in the sides and pin to the head of one of the layers of the puppet body.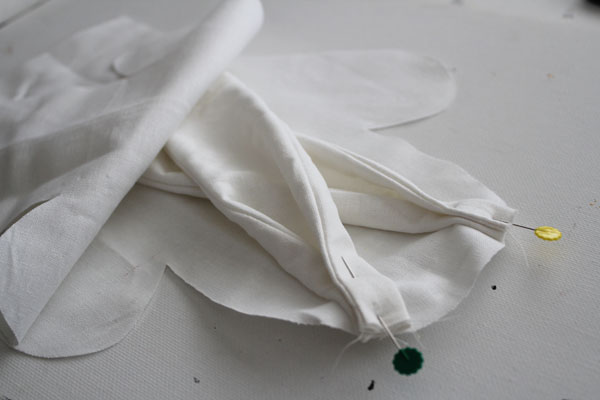 Place the other puppet body layer on top, and pin. Sew all the way around using a 1/4″ seam allowance.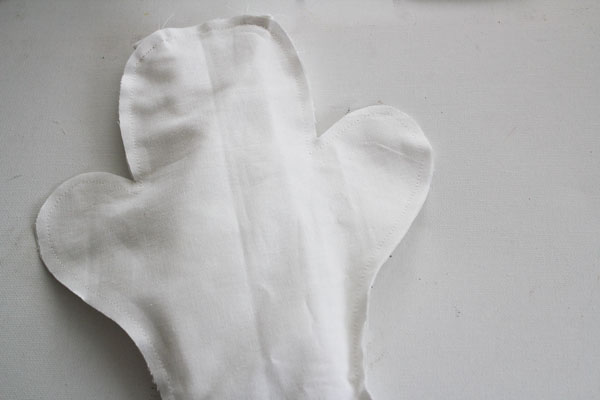 Clip curves and turn right side out. Paint on the face.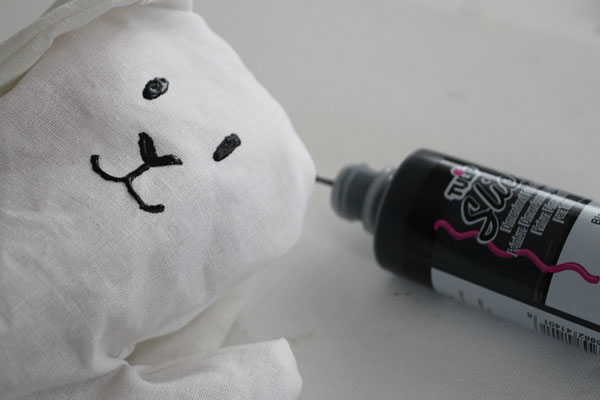 Allow to dry, then act out the story with your kiddos!