Earlier this month I went to Disneyland, and put together a "Disneybounding" outfit. Disneybounding is when you take inspiration for your outfit from a Disney character. I put together a C3PO Disneybounding outfit, along with some DIY C3PO custom jewelry!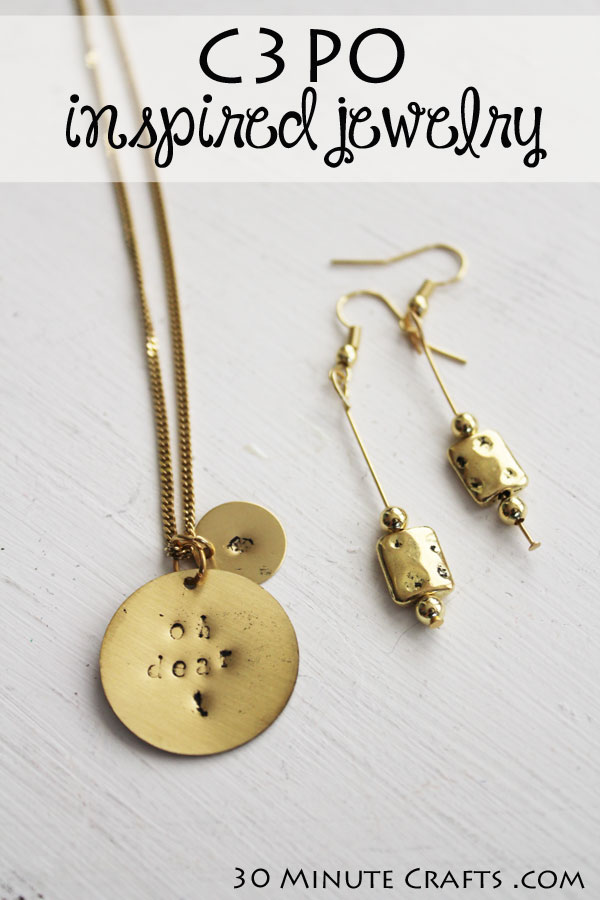 This post contains affiliate links which support this site at no cost to you.
To make these you'll need:
Gold Earring wires
Small Gold Beads
Large Gold Beads (similar – try these or these)
2″ Gold Head Pins
Impress Art Metal Stamps
Impress Art Brass Stamping Blanks
Round-nosed Pliers
Gold Necklace
Sharpie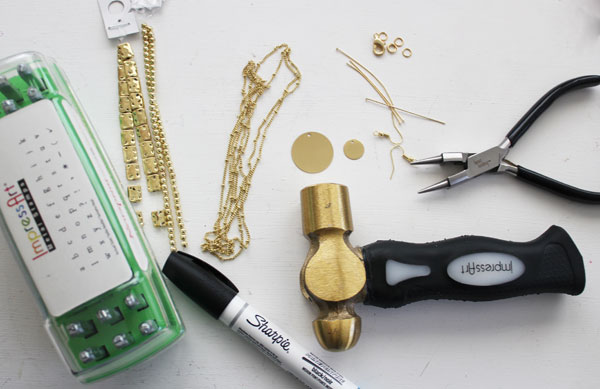 Stamp the necklace. I did not use Impress Art blanks. I wish I had! This was a last-minute project, and I ran to the craft store. They didn't have the Impress Art brand blanks, so I grabbed what they had. Which were terrible to stamp into! The Impress Art blanks are so lovely to stamp on, I really noticed the difference. If you have a choice – absolutely choose the better Impress Art blanks for your stamping.
This is C3PO inspired, so I went with "Oh Dear!"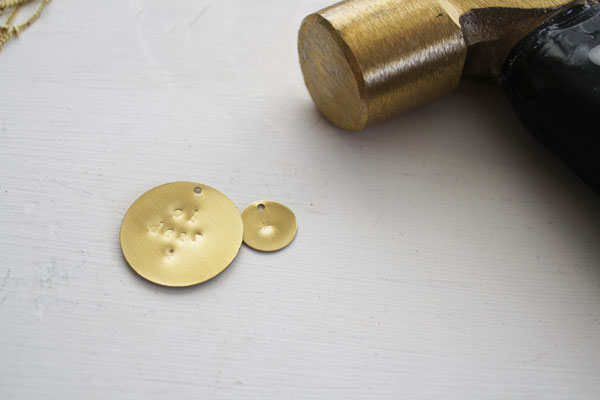 Use the sharpie to ink in the stamped area, and rub off the excess.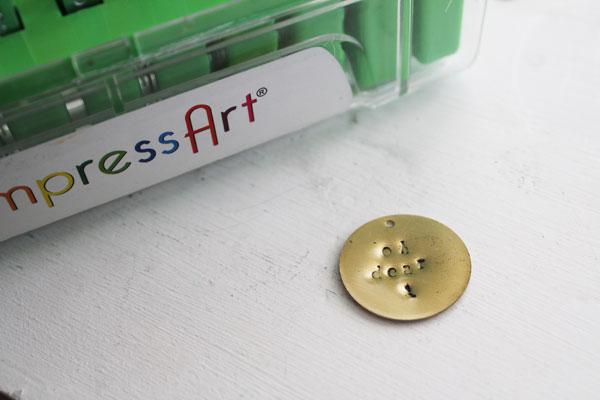 Use a jump ring to attach it to the necklace.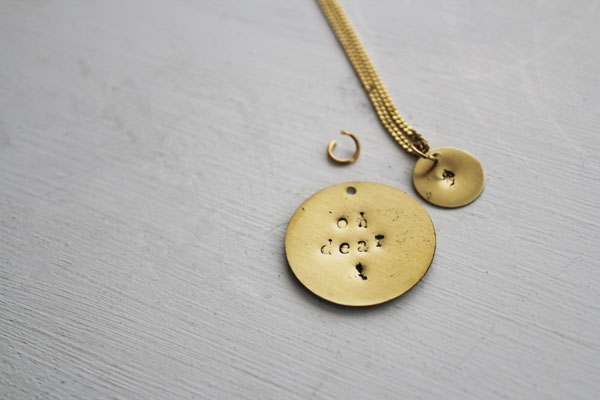 For the earrings, string the beads onto the headpins.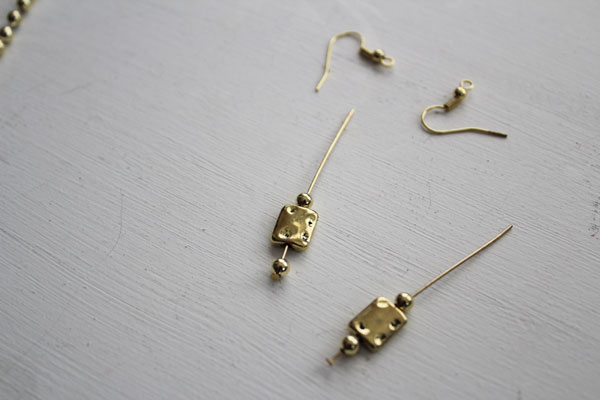 Bend the tops of the headpins, then attach to the earring wires.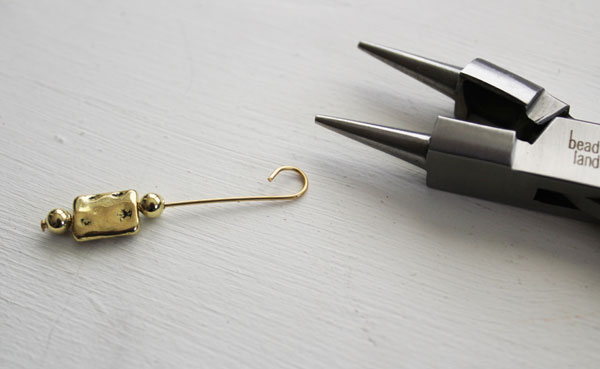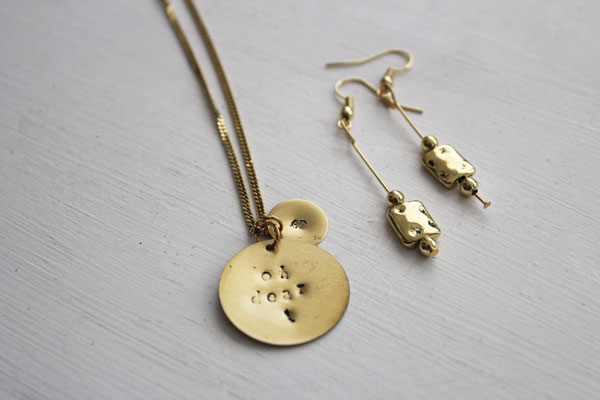 I made a vest out of a golden fabric (repurposed from the no-sew toga costume), and made a quick Mickey shirt using DecoFoil. I paired it with Jeans and a gold belt from Target to complete the C3PO look!