As much as I love crafting… my boys love movies. They get it from their dad who already had a sizeable movie collection when we started dating… and it has only grown from there! Right now, my oldest loves TRON. He's very into things that are techy… so I thought this LED Popcorn Box would be the perfect combination of craft, tech, and movie magic! It is super simple to make, and would be a great craft project for tweens at a movie night or sleepover.
This post contains affiliate links which help support this site, at no cost to you.
I created this craft as part of the annual Popcorn Box Hop. You can see the Creepy Hand Craft I created for the Popcorn Box hop last year… and be sure to scroll down to the bottom of this post to check out all the other fun ideas submitted this year!
I combined the popcorn box with the Starter Kit from Chibitronics. It comes with a fun booklet that teaches you about basic circuits. Lots of fun for kids (and adults)!
To make the LED Popcorn Box, you'll need:
Popcorn Boxes (from World Market, or buy here)
Scotch Brand Decorative Tape
Starter Kit from Chibitronics
Parchment Paper (or wax paper) – optional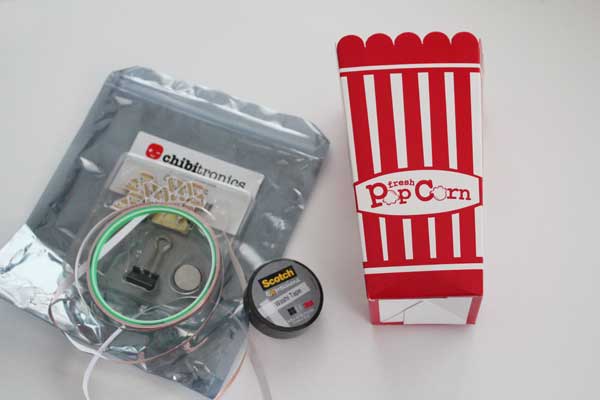 Start by adding the Scotch Expressions Washi Tape. It is decorative, but also functional. The width of the tape helps you align the copper tape in the next step, and the slick surface makes it easy to reposition the LEDs if needed (or pull them off to reuse them elsewhere).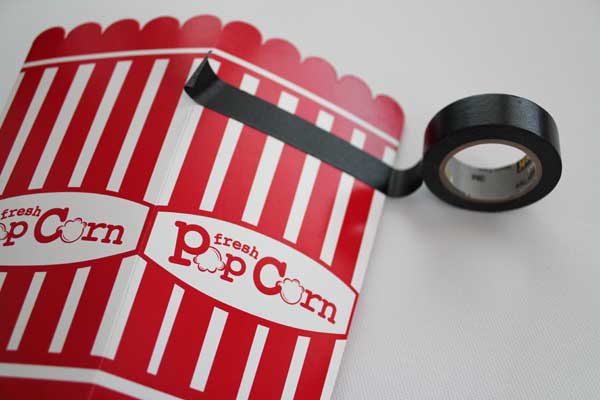 Add as many as you like. You can use the tape to plan out your LED design, or just have fun with it like I did.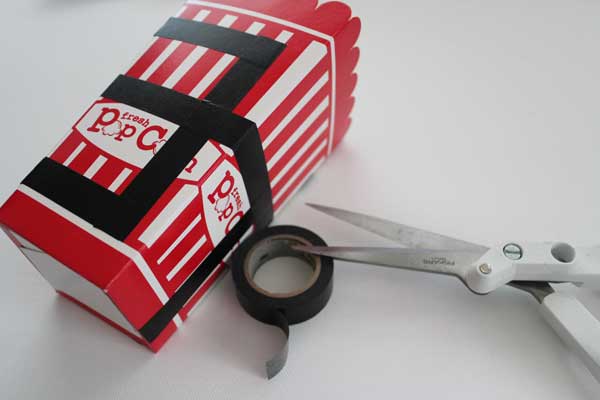 Then, cut a slit down one corner of the box, about 1 1/4″ long. Fold the flap over.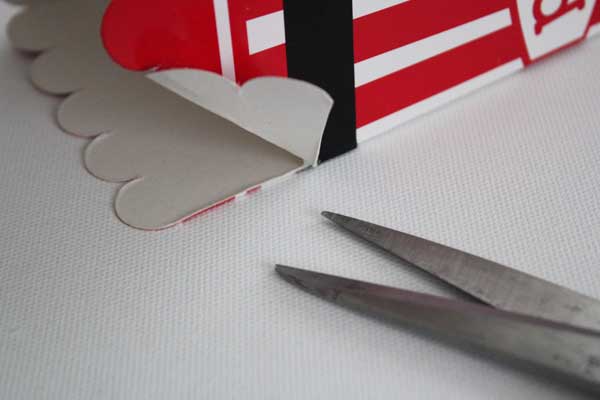 Time to add the copper tape! Starting at the folded corner, add one line without breaking the tape, just folding at the corners.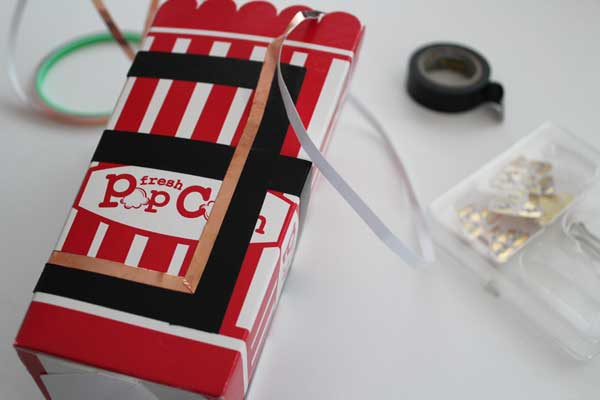 Add a second line of copper tape, also at the folded corner. Your battery will go between these two ends, connecting the circuit. As you go around the box, use the width of the Scotch tape as a guide, keeping the outside edge of the copper tape flush with the outside edge of the Scotch tape, your LEDs will line up perfectly.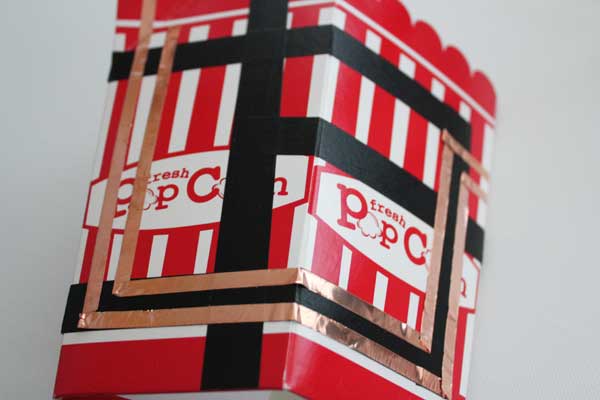 Add the battery, clipping in place, and your LED lights.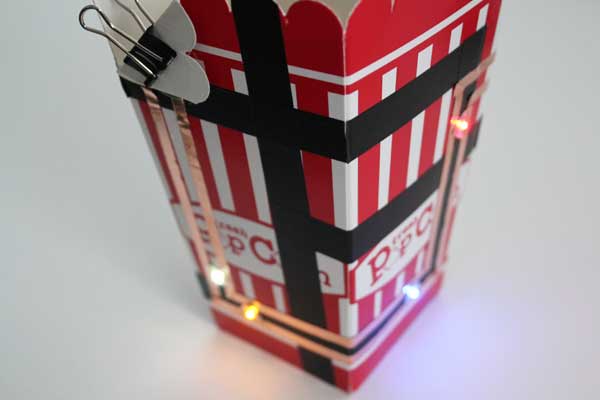 I wanted the box to be reuseable, so I added a lining of parchment paper (wax paper would be fine too). I rolled it into a cone, folded up the point, and shoved it into the box… then trimmed off the top.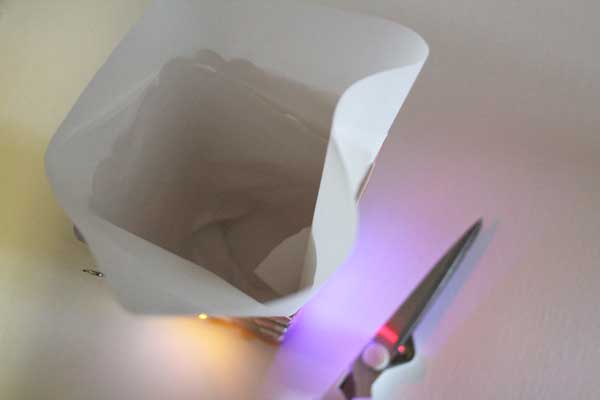 Fill with popcorn, and watch your favorite techy movie! We love TRON, but the new Avengers movie is pretty good too!