I love zippered pouches like this circle clutch and topstitched zipper bag. They are super handy. This windowed zipper pouch has all the handy holding capabilities of a standard zippered pouch, with the added benefit of a vinyl window – so you can see at a glance what is in the bag! The Windowed Zippered Pouch is very handy!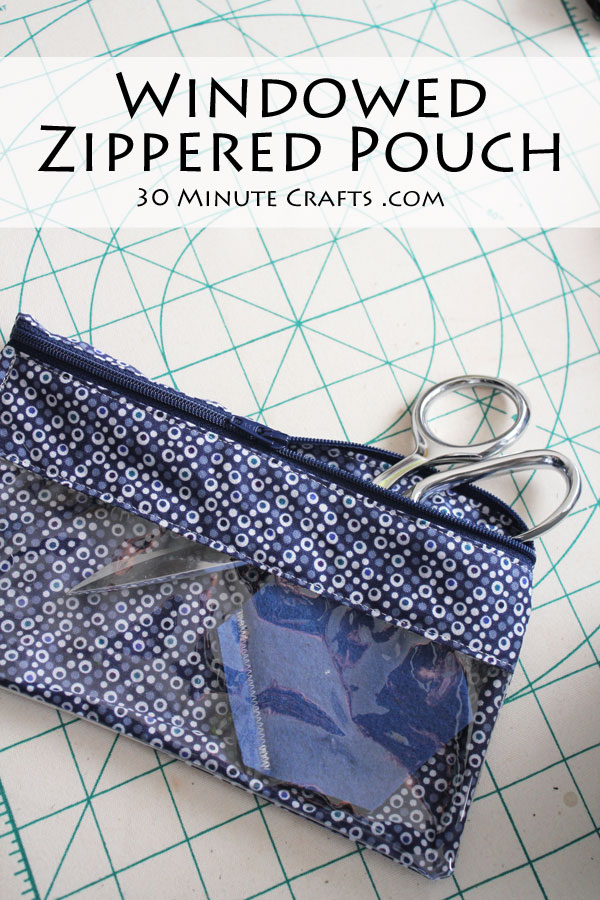 You'll need vinyl (found as vinyl tablecovering in the upholstery fabrics section)
Fabric of your choice (a fat quarter is plenty)
12″ zipper
Ribbon and keyring (optional)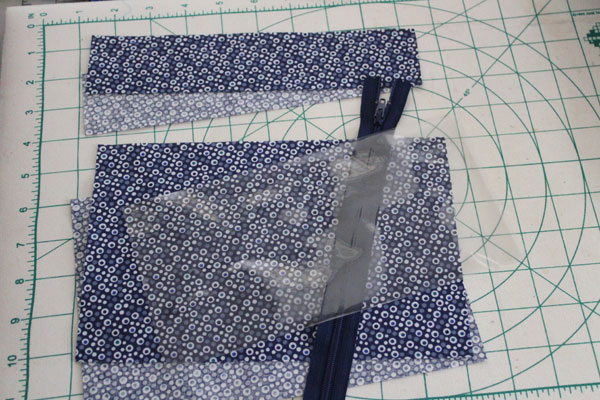 Cut your fabric:
2 – 9″x 2″
2 – 9″x6″
Cut the Vinyl:
1 – 9″x5″
All seams are 1/4″ unless otherwise noted.
Put the vinyl between the two 2″ pieces, with the right sides facing the vinyl. Stitch.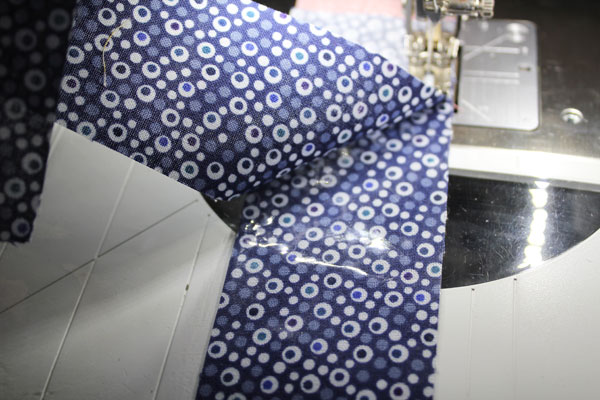 Open fabric, roll up vinyl to tuck into the fabric layers, out of the way.
Pin the zipper in place, between the layers of fabric.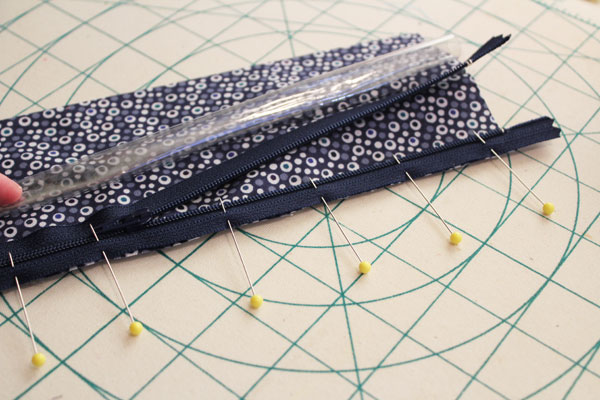 Stitch the zipper, when you get to the zipper pull, stop. Lift your presser foot, move the zipper pull out of the way, then continue sewing.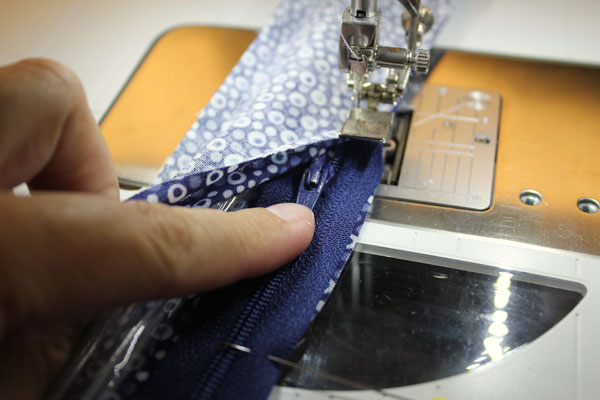 Turn this section right side out by inverting the tube at one end.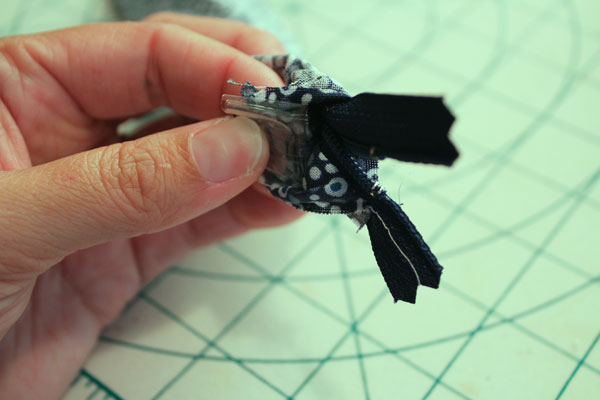 Continue all the way down.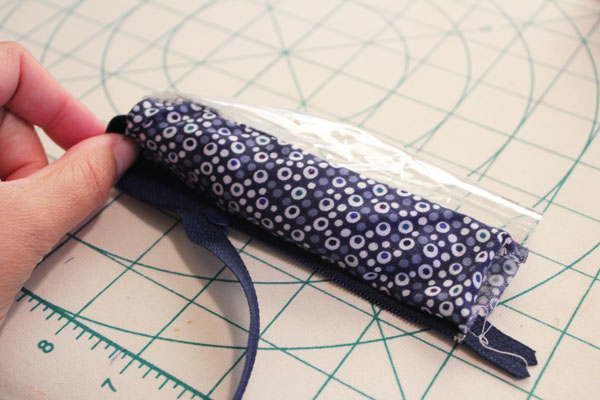 Topstitch on either side of the fabric. This is optional, but makes the zippered pouch look much more finished.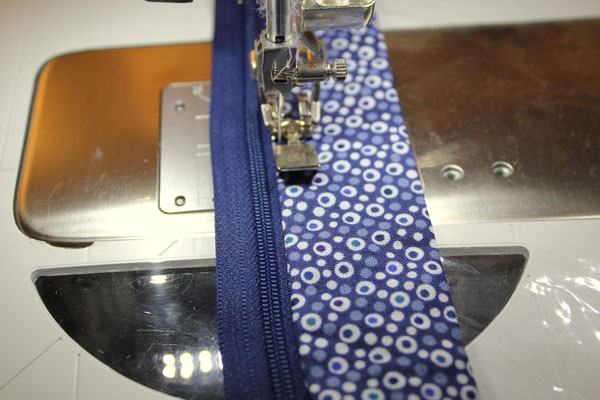 Sandwich this section between the two larger pieces of fabric, right sides towards the vinyl, and sew the zipper in place.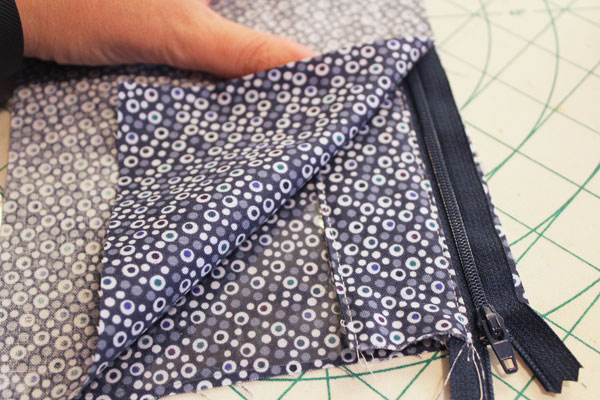 Open up the layers, topstitch down.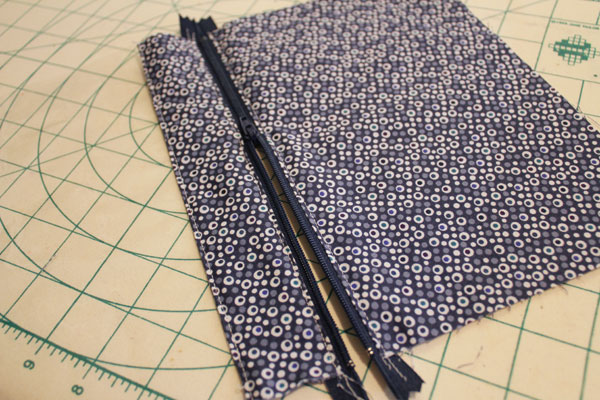 Make sure the zipper is open halfway, sandwich the vinyl layer between the two backing pieces.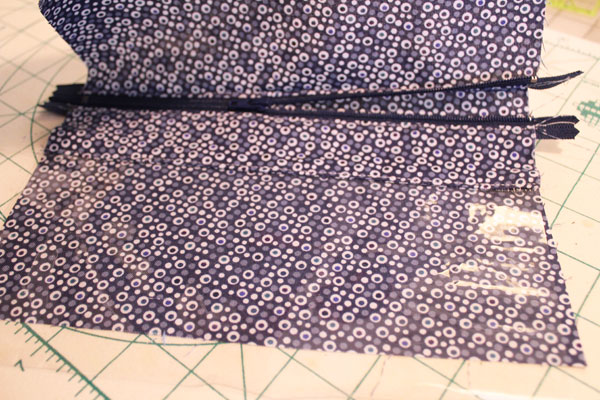 Sew almost all the way around – stopping 2″ from the end.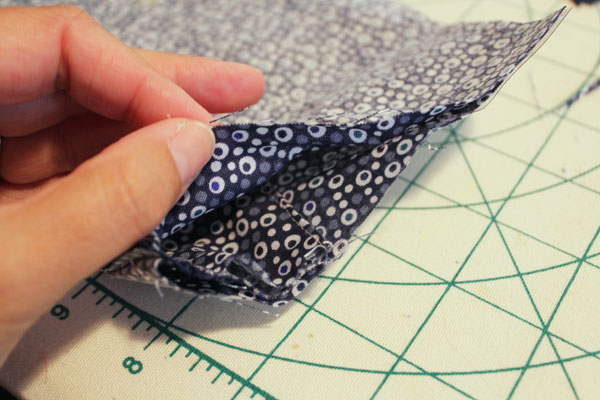 Trim off any excess seam allowance, and clip the corners.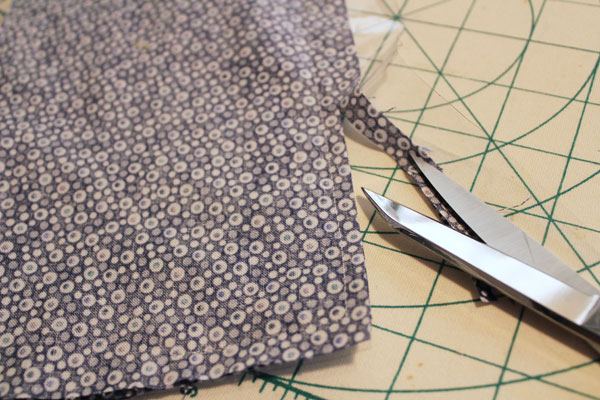 Turn right side out through the hole, pin the hole closed.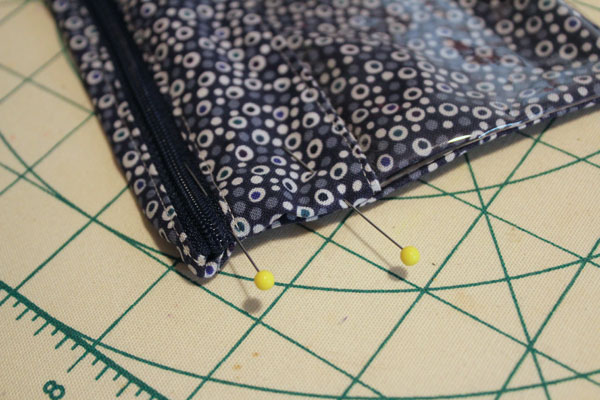 Add a ribbon and keyring, if you like.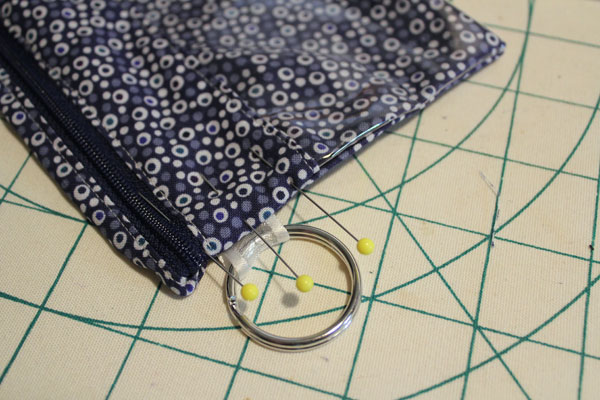 Stitch the hole closed.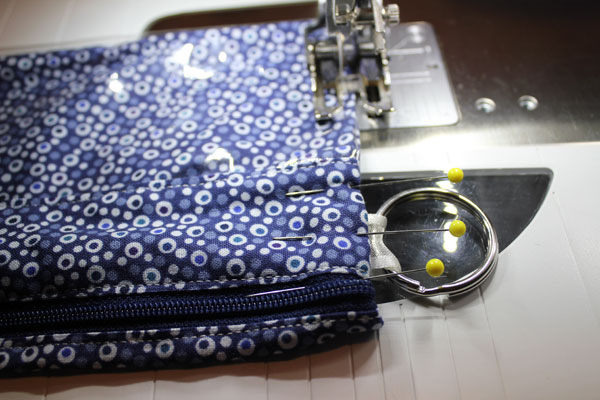 Your windowed zippered pouch is complete! Maybe make a hexagon needle book to put inside?