Our elf, Ginger, doesn't roast mini marshmallows on a toothpick over a candle with GI Joe and barbie. She doesn't make snow angel shapes in flour on our kitchen table. She doesn't poop peppermints in the toilet. She just sits quietly, collecting data for Santa, that she brings up to the North Pole each night before coming home and finding a new spot to hide. And sometimes, she brings a little gift. A movie, an ornament, a few chocolates… nothing big. Just a little treat from the North Pole as an encouraging reminder to do your best.
This year, her gifts are stamped with her personalized seal of approval! Expressionery sent me this great stamp that has Ginger's name on it – how cool is that! And every elf can get their own customized stamp as well!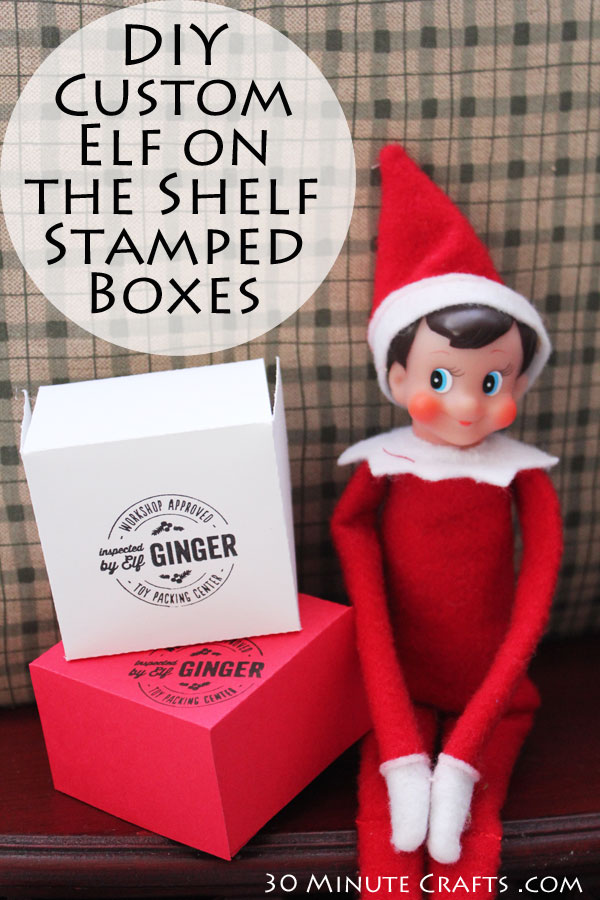 I whipped up some boxes for Ginger, so that she can give a couple gifts this year. They go together very quickly! If you want an even smaller box, this stamp would also fit perfectly on my mini gift boxes.
You'll need:
Scrapbook paper
Silhouette cut file or printable page
Silhouette machine or scissors
Glue (I prefer hot glue)
Custom Elf Stamp from Expressionery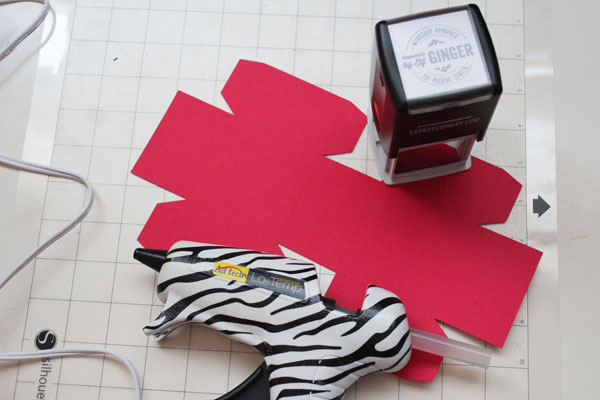 Cut out your box shape with your Silhouette, or print out the printable file and cut it out with scissors.
Fold on score lines.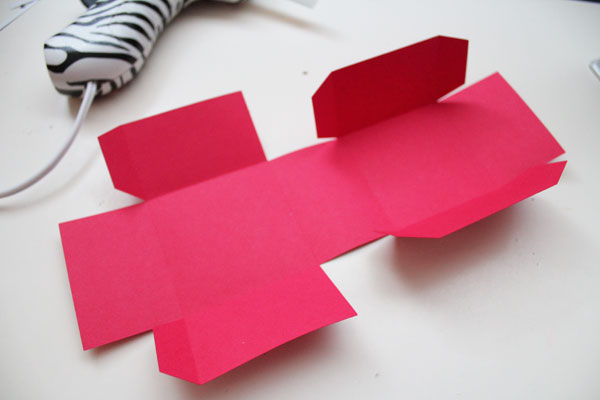 IMPORTANT! Stamp your box now, while it is flat! It will be so much harder to stamp it after you've put it together…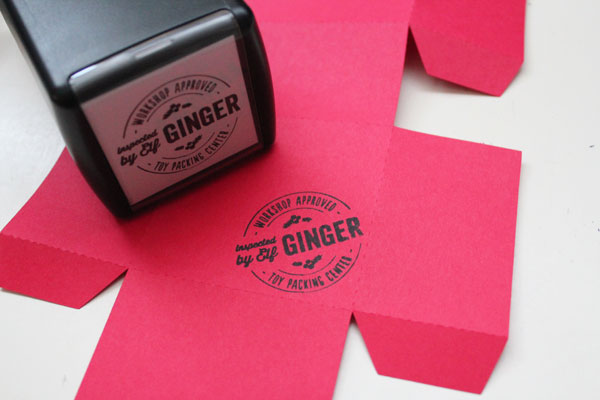 Glue flaps. Start with the side that has four flaps.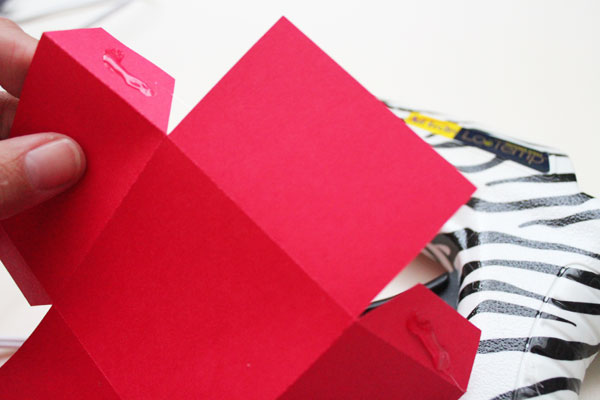 Glue the other two.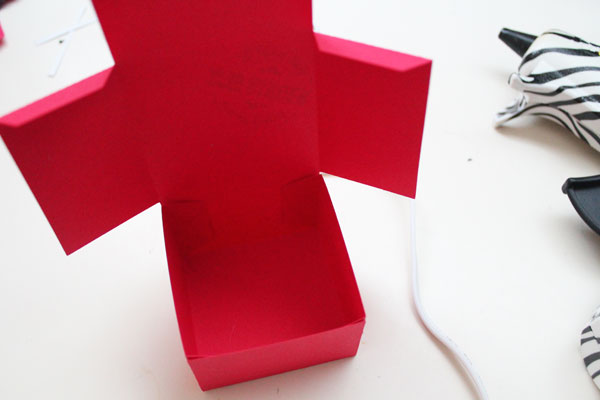 Close the box, then glue the last two flaps.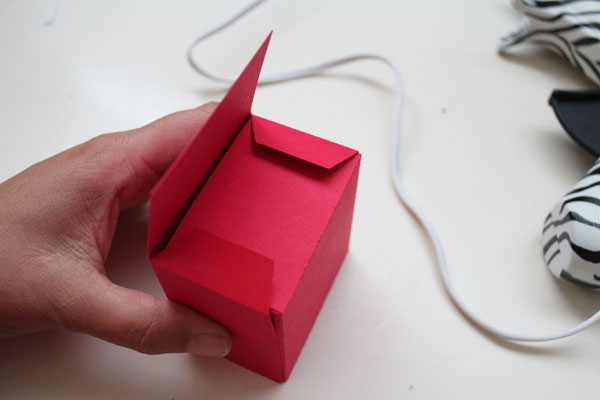 Your box is complete!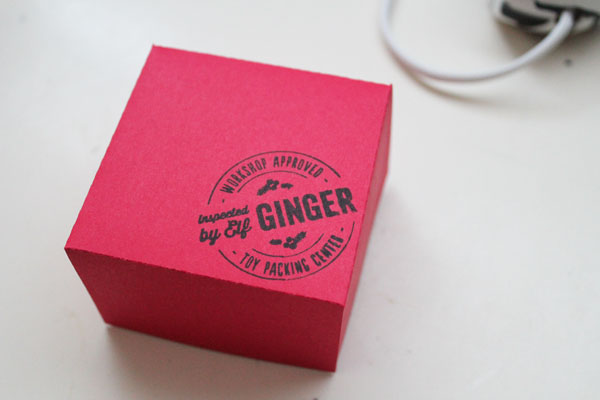 Package up some little gifts for the kiddos. Though, these gift boxes are the perfect size for a little something sparkly… or a new set of keys (just sayin').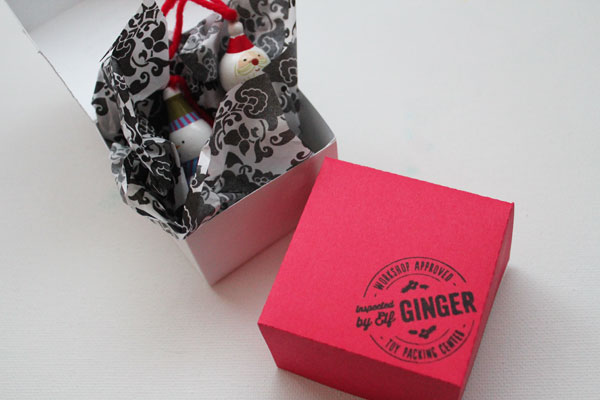 You might want to bookmark this page, or pin it to your favorites pinterest board, because these gift boxes work great with ALL your favorite Expressionery stamps! Use them as favor boxes after your housewarming party (with your new address stamp), or as a "just thinking of you" gift… the possibilities are endless!