It can be hard to find valentines for little boys to pass out to their class. I remember having one brother who was very particular about the valentines he gave to other kids. Not too girly, and he didn't want to pass on a romantic message to anyone. These dinosaur valentines are easy to give, not girly, and have a simple message that most picky kids would be okay passing on…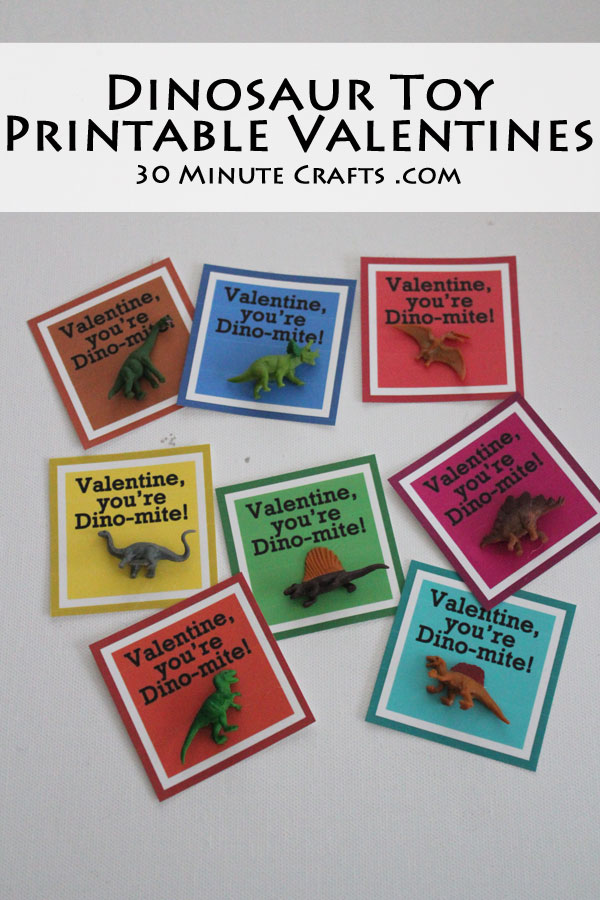 For these Dino-mite valentines, you'll need:
Printable dinosaur valentine printed on cardstock
Paper cutter or scissors
Hot Glue
Dinosaur toys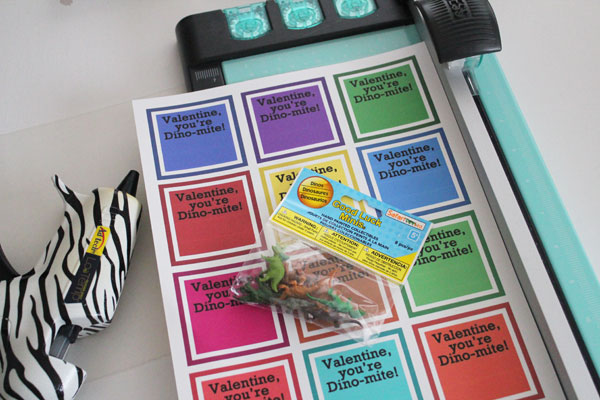 Print out the Valentines. Cut them apart. Hot glue the dinosaurs in place.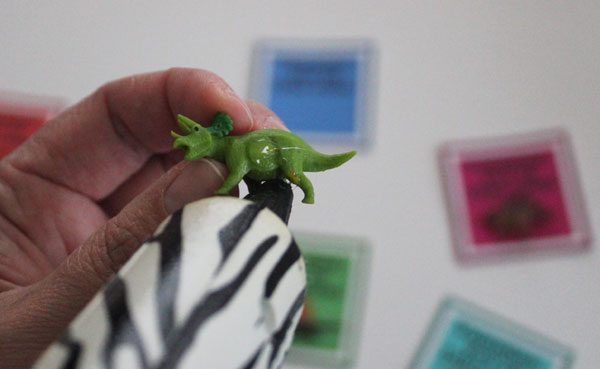 Your valentines are done! Easy- peasy!