It can be hard to find valentines for little boys to pass out to their class. I remember having one brother who was very particular about the valentines he gave to other kids. And he didn't want to pass on a romantic message to anyone. These dinosaur valentines are easy to give, and have a simple message that most picky kids would be okay passing on. Plus, these are a non-food valentine, which many schools appreciate!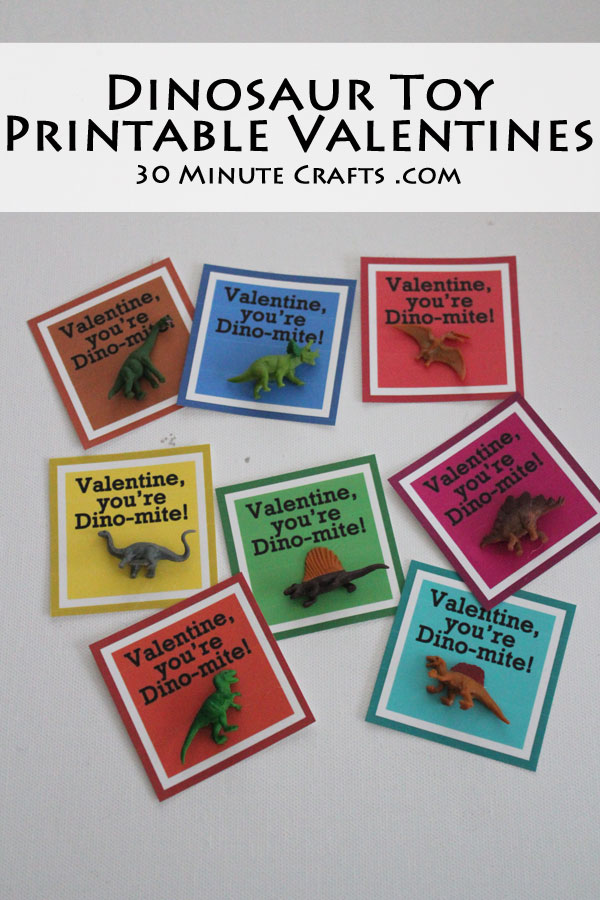 For these Dino-mite valentines, you'll need:
Printable dinosaur valentine printed on cardstock
Paper cutter or scissors
Hot Glue
Dinosaur toys
You can find dinosaur toys at some craft stores in the diorama section. You can also find them at certain educational stores. Another fun option is to choose dinosaur erasers – which provide the fun of a dinosaur toy but also the usefulness of an eraser. There are lots of fun options for making these dinosaur valentines.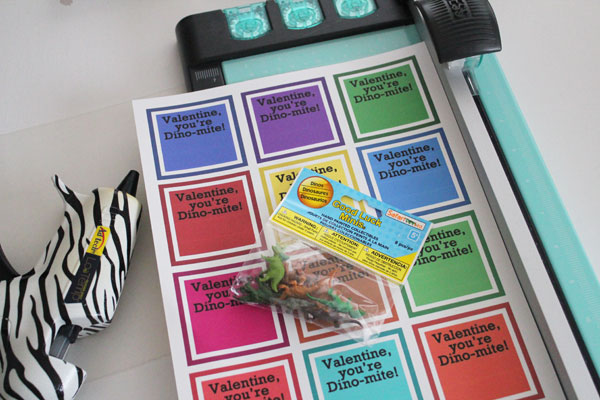 Print out the dinosaur Valentines. Cut them apart. Hot glue the dinosaurs in place.
If you don't have a low-temp hot glue gun, you can cut small slits in the valentines, and tie them in place with string or ribbon, If you choose this route, cut slits only as large as you need to get the string or ribbon through. And make sure that you print your valentines on cardstock rather than traditional printer paper. Printer paper is flimsy and won't hold up well to the holes and the string. 
Another option would be to tuck the valentine and the toy in a small bag. Make sure that the age group the valentine is going to can handle small bags safely before choosing this option.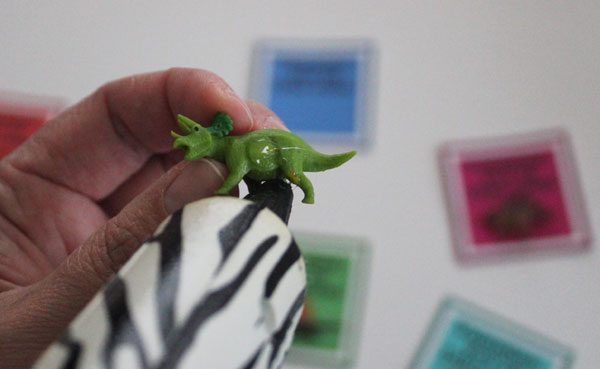 Your dinosaur valentines are done! Easy- peasy!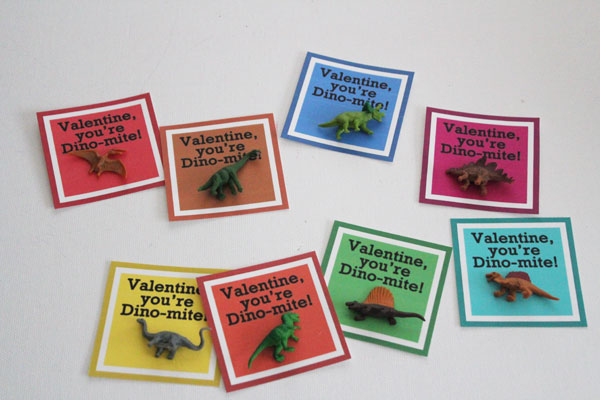 Get the dinosaur valentines printable file:
To get this dinosaur printable valentine, as well as our other Valentine's printables, join the email list below:
Check out these other fun non-candy valentines: