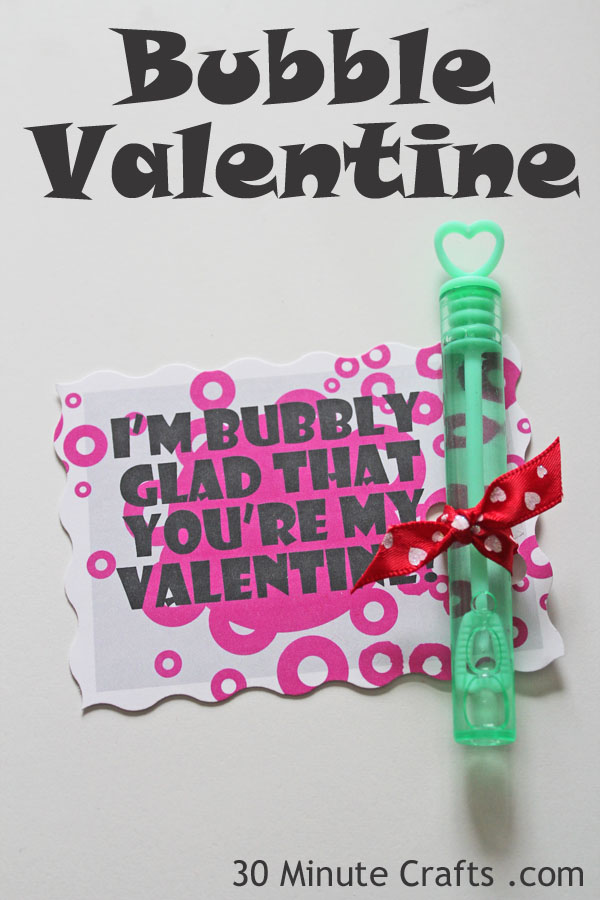 Bubbles are probably one of my favorite non-candy Valentine's treats. Mostly because I've never seen a child look at a bottle of bubbles and say, "No thanks." Usually, the response is "BUBBLES!!" … and they can't wait to open up the bubbles and start spreading around the bubbly goodness. And then the kids around them are happy, too. It is a contagious, happy thing. Bubbles are awesome. Which is why these bubble valentines are awesome.
If you have a Silhouette machine, you can print out the Silhouette file and use it to cut out your bubble valentines It will also punch the holes. If not, grab the PDF file and cut them out.
I made all my printable Valentines in both formats. Check out the Wand Valentine, Squirt Gun Valentine, Whistle Valentine, and Glow Stick Valentine.
Once you're printed, cut, and punched, you need to add a little double-stick tape. These bubble wands are a little heavy, and we want to make sure they stay in place.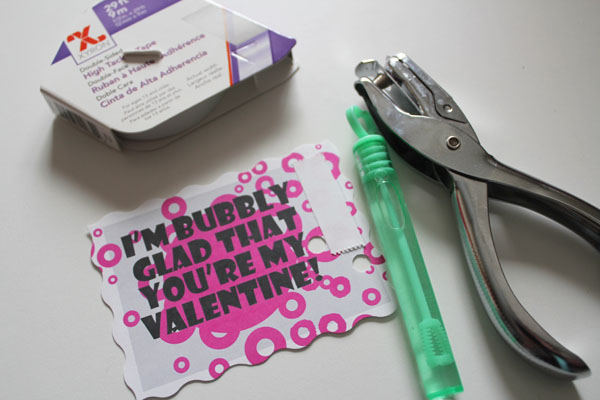 Then just tie the bubble tube in place with a little Valentine's Day ribbon, and you've got yourself a valentine that all the kids will love!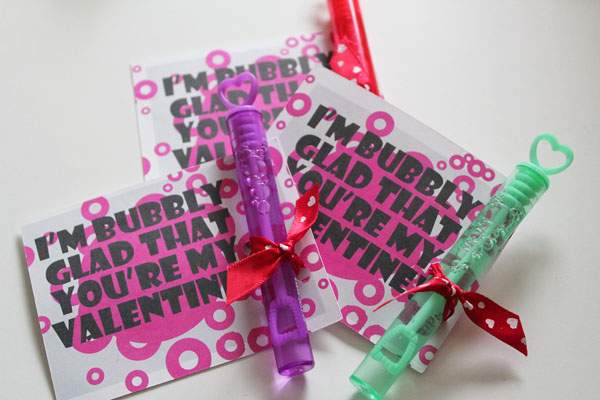 Sign up for our email list to get access to all of our Valentine's Printables: