Whether your Valentine has a spicy personality, or likes it hot, this is the perfect way to let them know how you feel! I found these mini Tabasco bottles, knowing they were just the right size for a sizzling Valentine!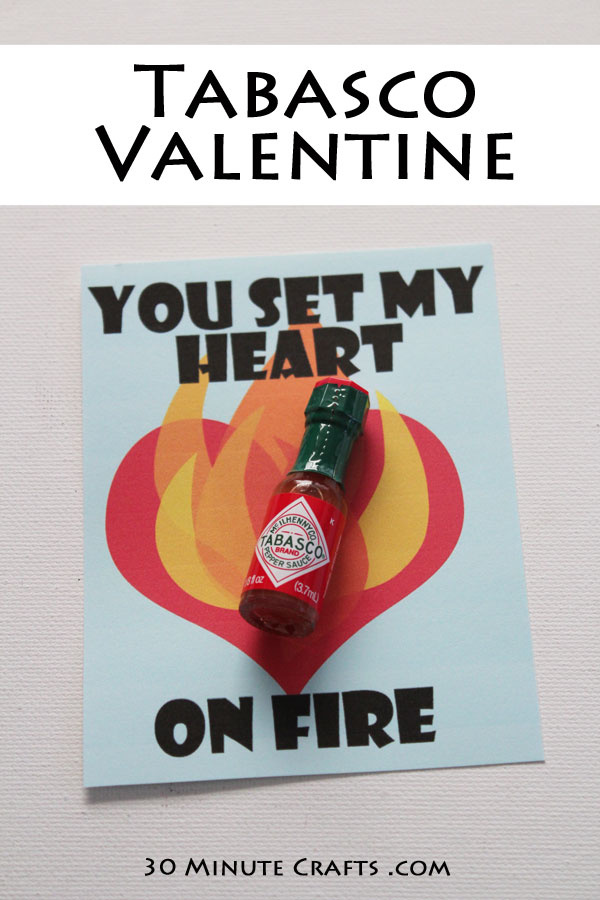 To make this Valentine, you'll need:
Fire Valentine Printable
Mini Tabasco Sauce bottles (I found mine at World Market)
Hot Glue
Scissors or paper cutter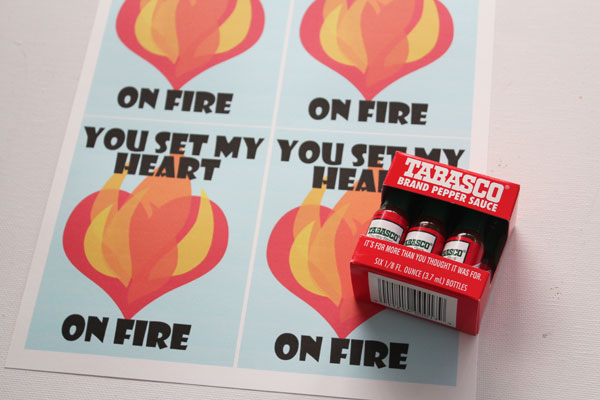 Cut apart the Valentines. Put a little hot glue on each bottle, then glue in place on the valentine.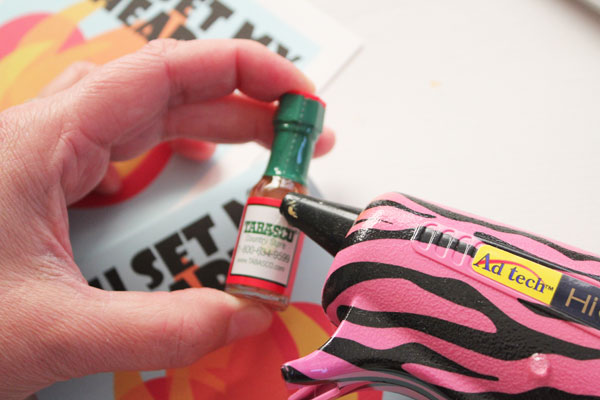 Done! Gift to your favorite spicy guy or gal!