Keeping kids busy when you're out and about can be as easy as handing them your cell phone. But if you're looking for more interactive options, you can make a busy bag! Just grab a canvas tote, and start collecting activities to keep your kiddo busy. These Lacing Cards are made from empty cereal boxes, and take only a few minutes to whip up! Then toss them in a zip-top baggie, and add them to your canvas tote busy bag.
One project isn't enough for your busy bag – so all week long, I'm sharing a different busy bag activity. And so are my friends Angie from The Country Chic Cottage and Stacy from Glued to my Crafts… and so are a bunch of our crafty friends! Scroll down to the end of this post to see the fun ideas everyone has come up with, and stop back by each day this week for even more great ideas! You'll have an overflowing busy bag in no time!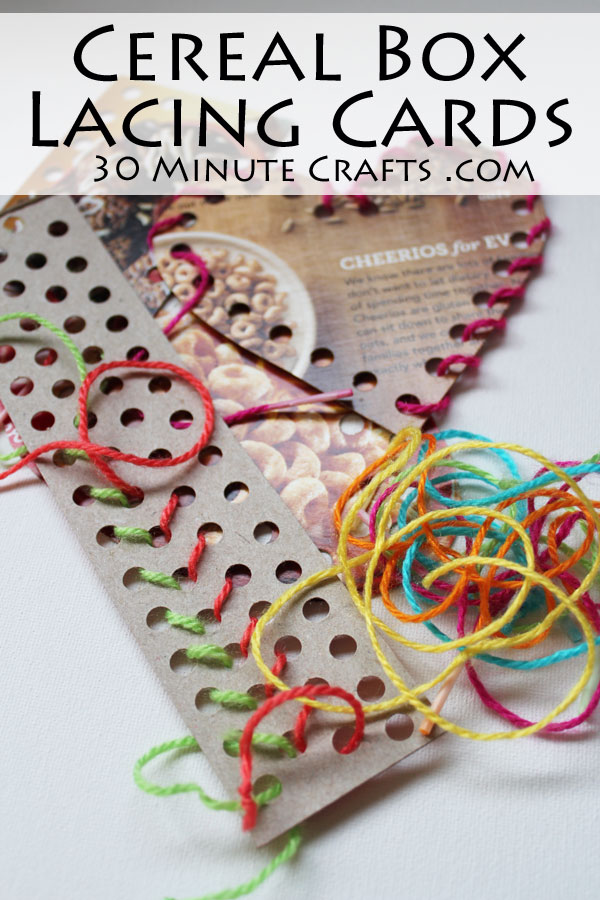 To make these, you'll need some simple supplies… most of which you probably have at home:
Cardboard from the recycling bin (I used cereal boxes, but cracker boxes, or whatever clean, thin cardboard you have is perfect)
Scissors
Hole Punch
Yarn (one color or assorted colors)
Tape
Cut shapes out of the cardboard. You can make your own, or you can use the images on the box.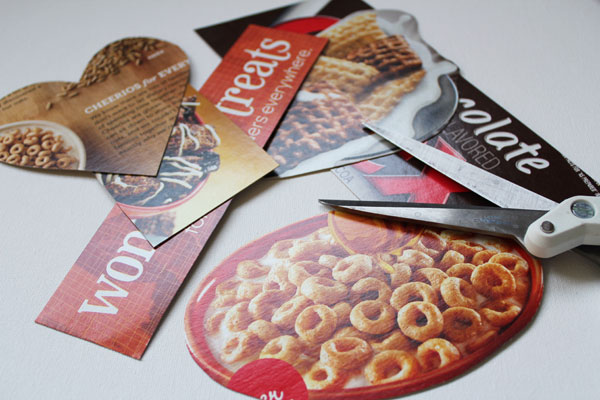 Use the hole punch to punch holes. You can punch evenly spaced holes all the way around, or create fun designs.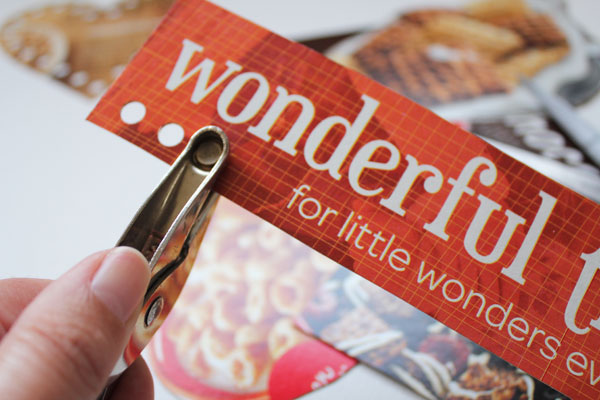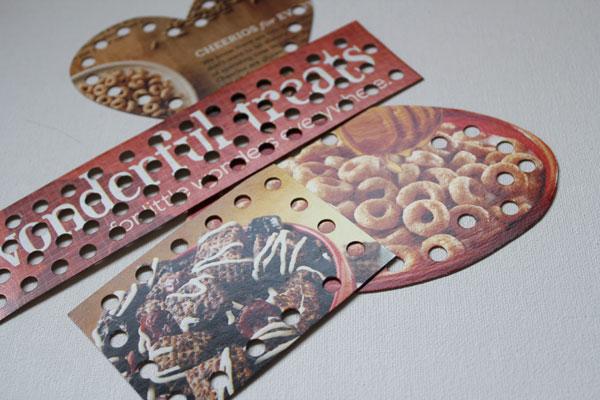 Cut the yarn into segments. For young children, about 2 feet is perfect.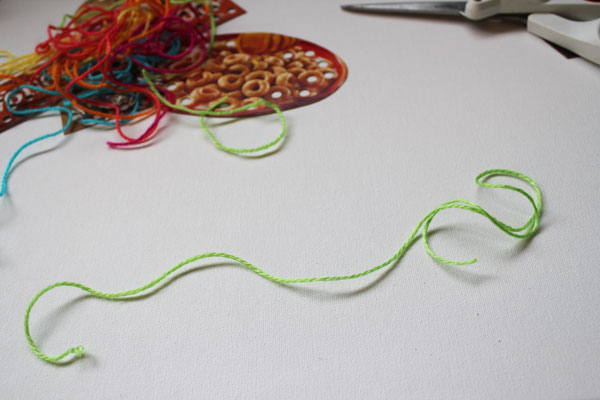 Cut a piece of tape about 1 – 1.5 inches. Place yarn on tape, close to end, at an angle.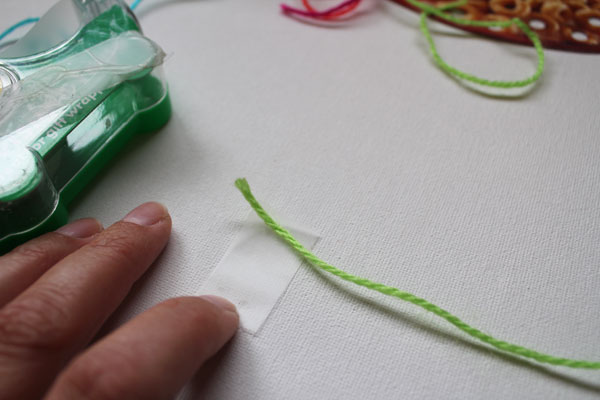 Roll end over.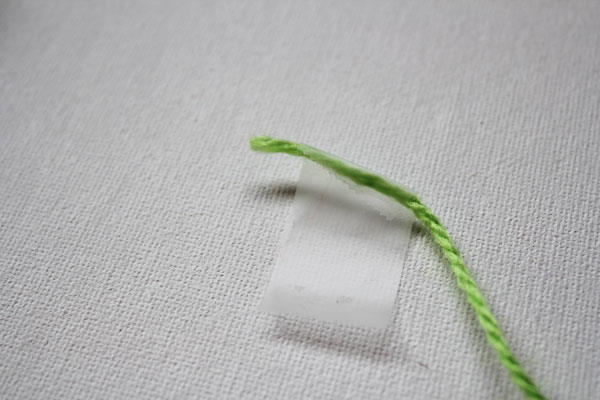 Keep rolling along the tape. This creates a stiffened end, which is easier to thread through the holes.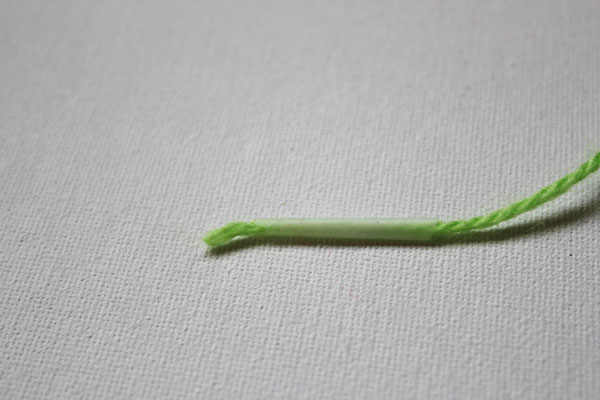 Cut the tip off the end so it won't fray. You can tape the other end, or just tie a knot so it won't fray. This knot won't keep the yarn from slipping through the holes… just keep the end from getting ragged.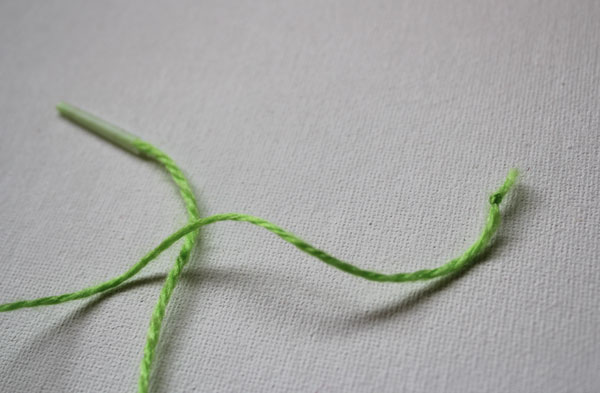 Make as many cardboard lacing cards and as many yarn pieces as you like.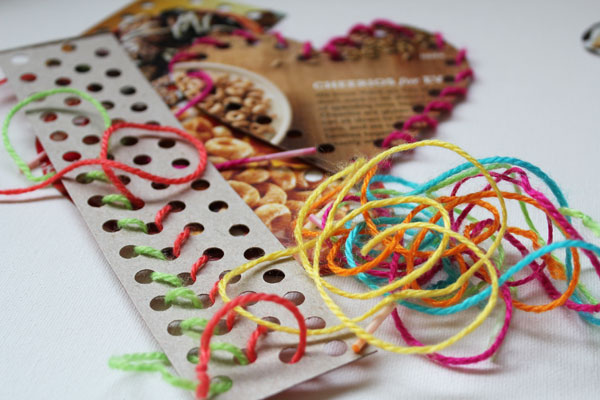 Check out these other great busy bag activities, and other projects for keeping kids entertained on rainy days!
Jen Goode over at 100 Directions has made some adorable paper dolls.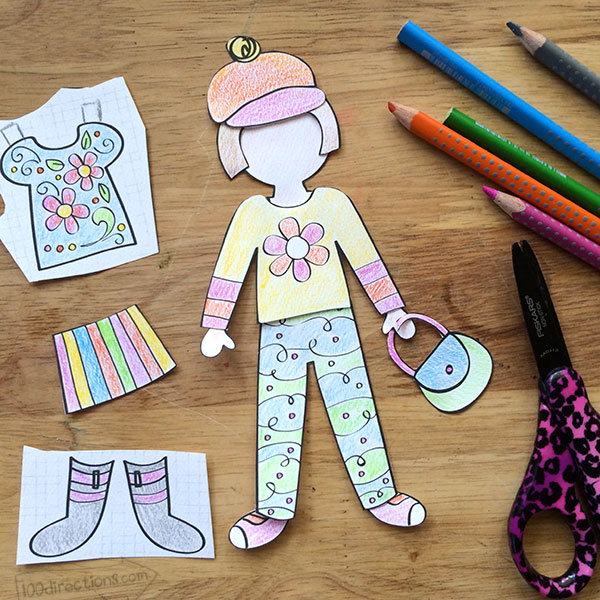 Boys and girls alike will love this toy car belt.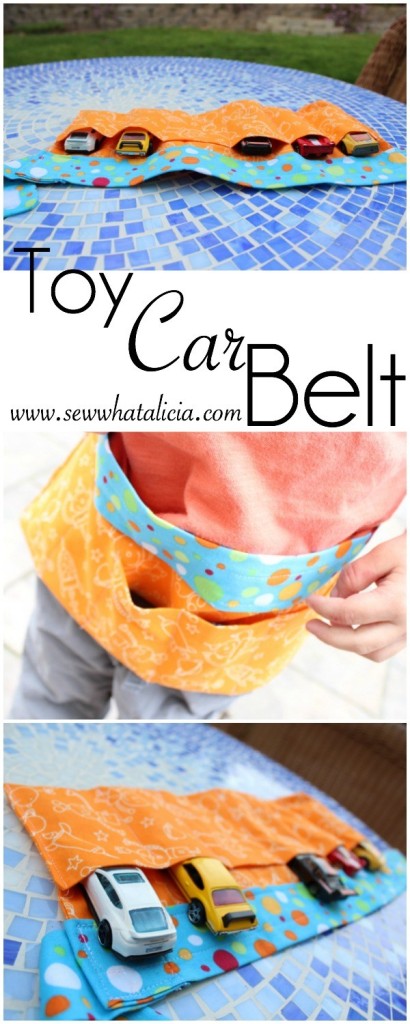 Kids will enjoy making a paper doll that looks just like themselves.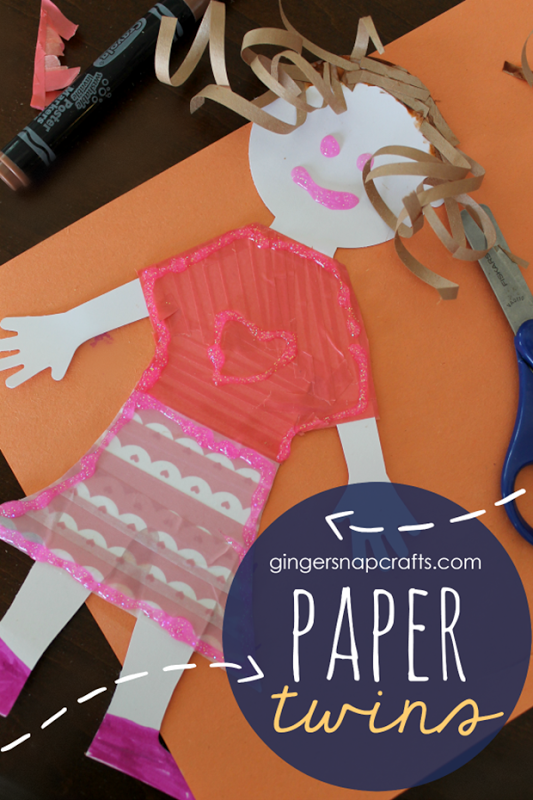 Even the youngest child will be able to make custom artwork for spring.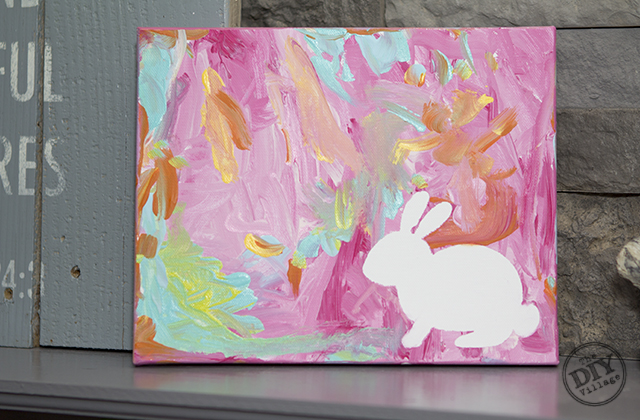 You can use this dry erase coloring book over and over again!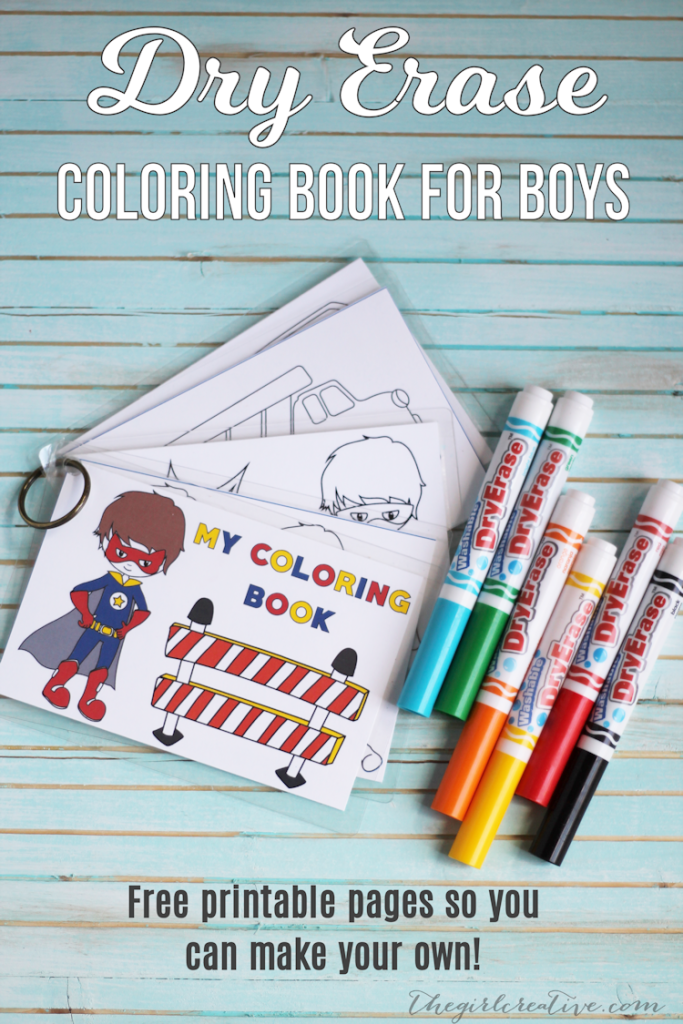 Use items from your recycling bin to make this milk carton robot.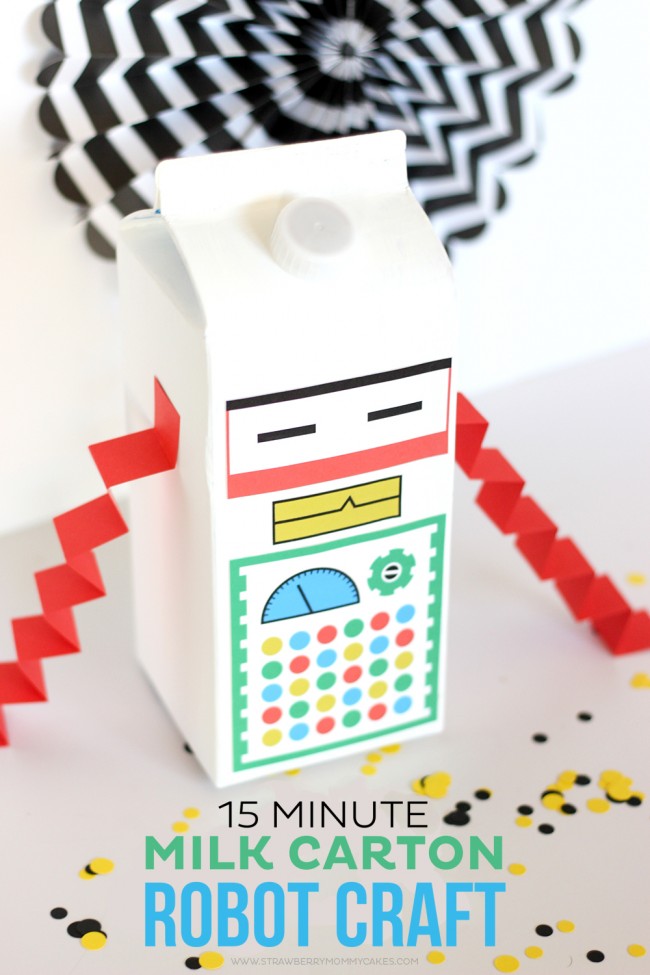 Kids will be entertained making and playing with this DIY drum.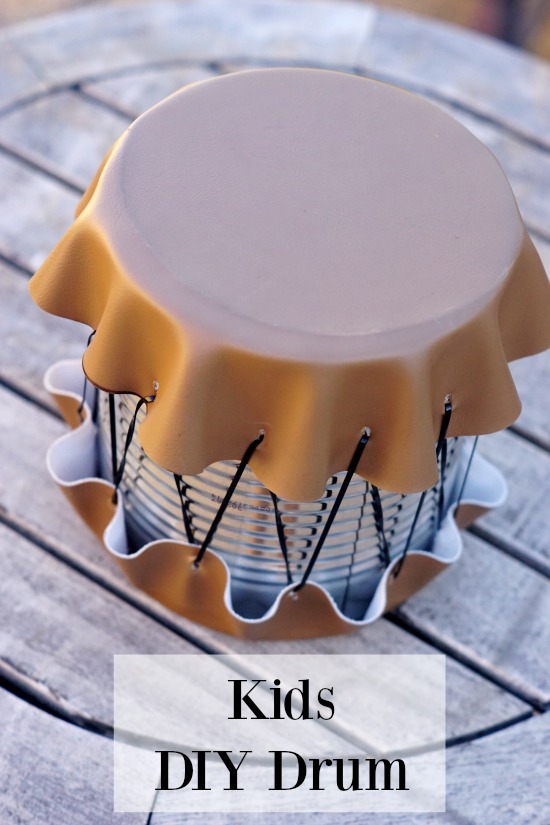 No matter where you are, you can pull out these DIY Hopscotch tiles for kids to play with, and get their wiggles out!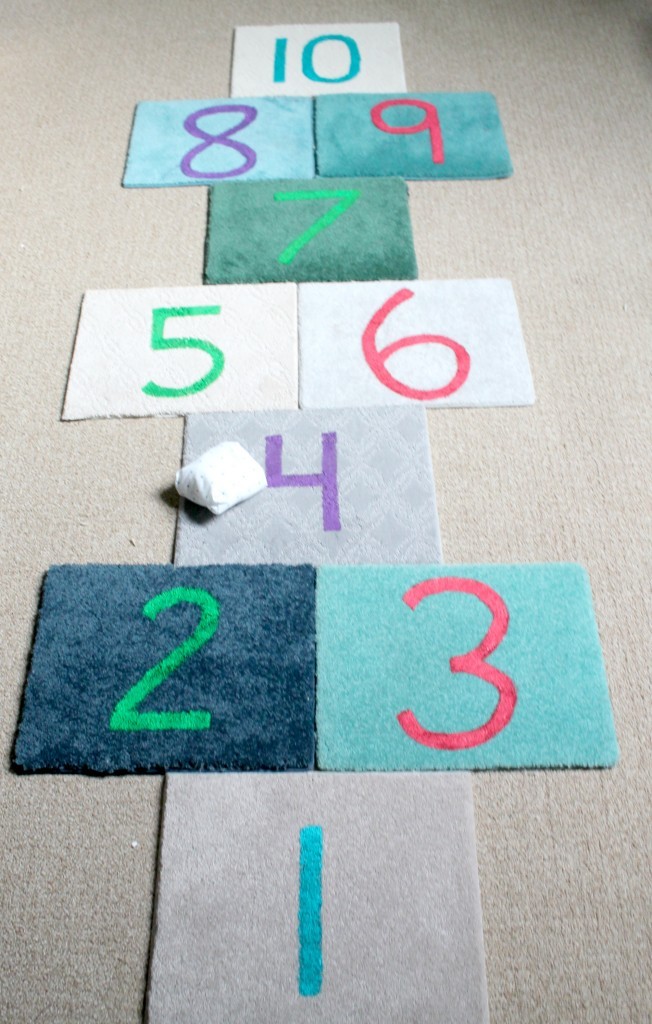 Be sure to stop by again tomorrow for more great craft ideas!