Do you have a lucky penny? Or maybe several lucky pennies? Even if you have never made jewelry before, you can turn your lucky pennies into this lucky penny bracelet! It takes less than 10 minutes to make this penny bracelet, and basically no skill at all! The perfect craft for anyone who doesn't think they are crafty! And if you ARE crafty, there are all kinds of ways that you can make this bracelet more crafty – you can pick coins with different levels of patina, and put them in an ombre order from shiny to dark. Or you could switch the pennies to make one heads, then one tails, then one heads. There are lots of ways to get creative with this simple penny bracelet!
This project is part of Craft Lightning Week! This week for Craft Lighting, we are celebrating Obscure Holidays. These are the non-traditional holidays that are super fun to celebrate – like Lucky Penny Day (which is May 23rd, in case you were wondering). Be sure to stop back by all week long as my friends Angie from the Country Chic Cottage, Lindsay from See Lindsay, and some others find fun and very obscure holidays to celebrate!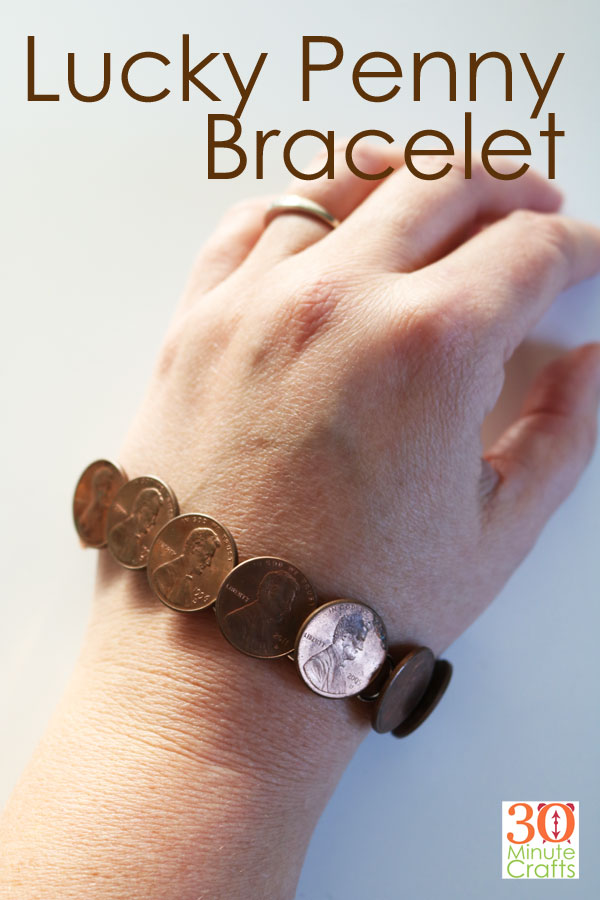 To make your Lucky Penny Bracelet, you'll need:
Bracelet Blank (see pictured)
Pennies
Metal Jewelry Glue (or Krazy glue or Gorilla Glue)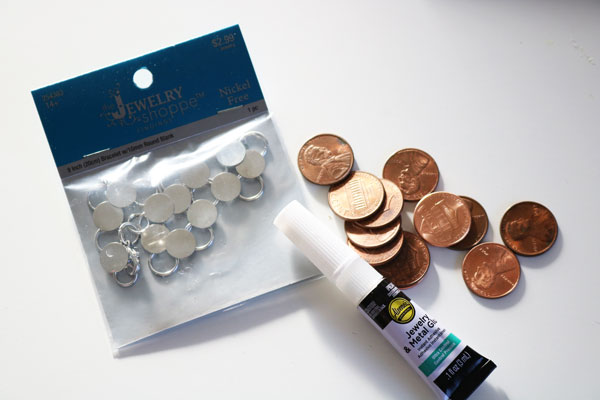 Make your Lucky Penny Bracelet:
Lay out the bracelet blank, It should have flat circles between each link in the chain. This is what we will glue the pennies to.
Open your glue. The top may be sealed, so you may need to open the bottle all the way and then break the seal.
Put some glue on the center of the first flat circle. Center a penny on top.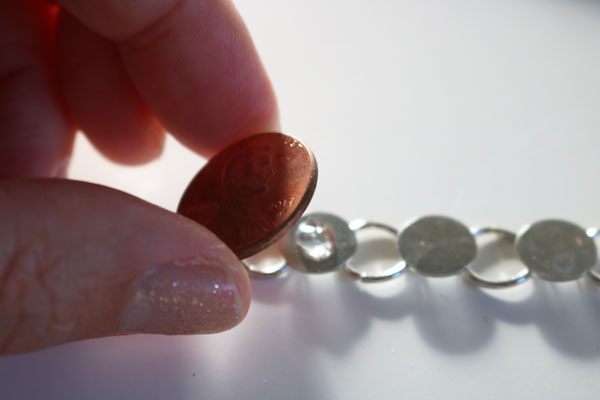 Put glue along the right half of the next flat circle. Center a penny on the second flat circle, overlapping the first slightly.
Repeat, adding pennies to all of the flat circles.
Allow glue to set (check the instructions on your glue) and then wear your lucky penny bracelet!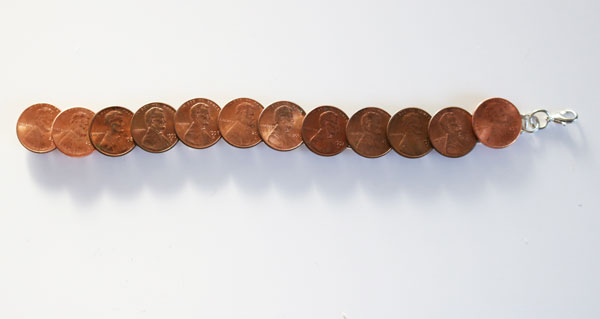 If you're looking for more fun crafts to make with pennies, try this smashed penny craft (and if you're wondering smashed pennies have their own obscure holiday).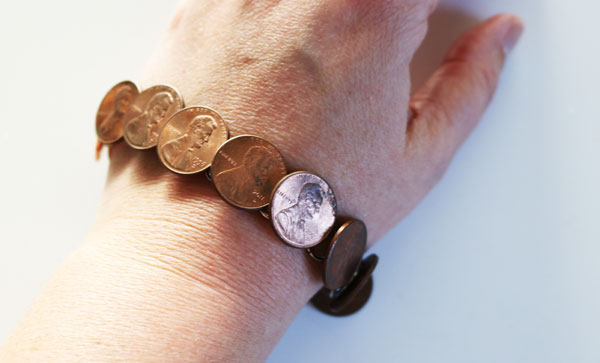 Come back tomorrow for more fun and fast obscure holiday crafts!