I love to sew, and try to spend some time behind my sewing machine every day… but sometimes a no-sew project is the best fit. These felt carrots are quick and easy to make with a glue gun… and anyone can do it!
This project is my third 15-minute craft this week… all week long Angie from The Country Chic Cottage and I are sharing lightning fast crafts that can be done in 15 minutes or less! Yesterday I shared a fun daffodil banner, and the day before I did a no-sew decorative pillowcase.
Here's what you need to make your own no-sew felt carrot:
Orange Felt
Green Felt
Scissors
Glue Gun
Batting or Polyfil stuffing
Ribbon of your Choice
Fold your orange felt in half, and cut into long carrot-shaped triangles. They don't have to be perfect, but make sure that you make them wide enough at the top to stuff them! Folding the felt in half before cutting is an easy way to have two pieces with a similar size and shape.
Put hot glue on the two long sides of one of your triangles, then carefully put the other triangle on top.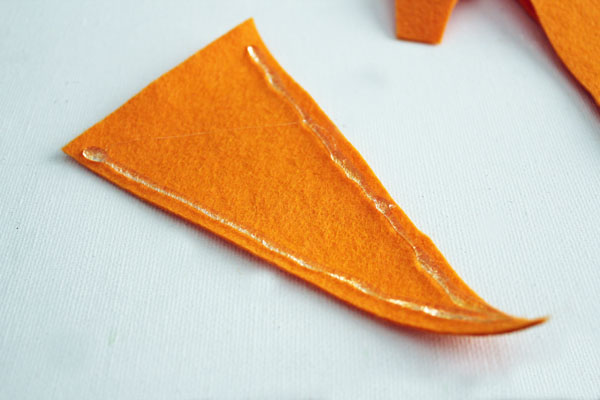 Cut a piece of green felt (mine was roughly 8″x6″), and cut slits into the long side to make a fringe. My cuts are about 1/2″ to 3/4″ apart. They don't have to be perfect.  Make sure that you don't cut all the way to the end – leave about an inch at one end.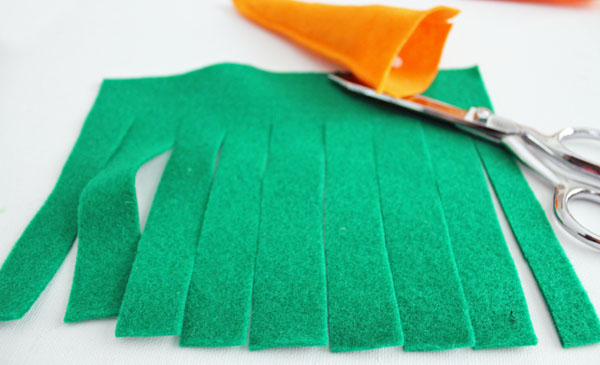 Put a line of hot glue on the uncut portion of your green felt, and roll it up. Put some stuffing into your carrot shape, making sure to get it all the way to the bottom point.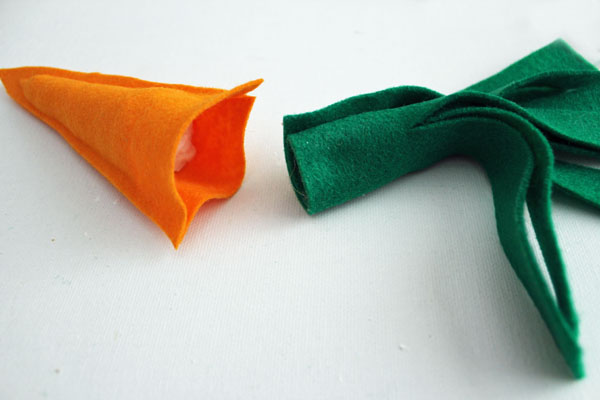 Put hot glue around the base of your green carrot fringe, and put it into the top of your stuffed carrot. carefully mold the carrot around the green fringe.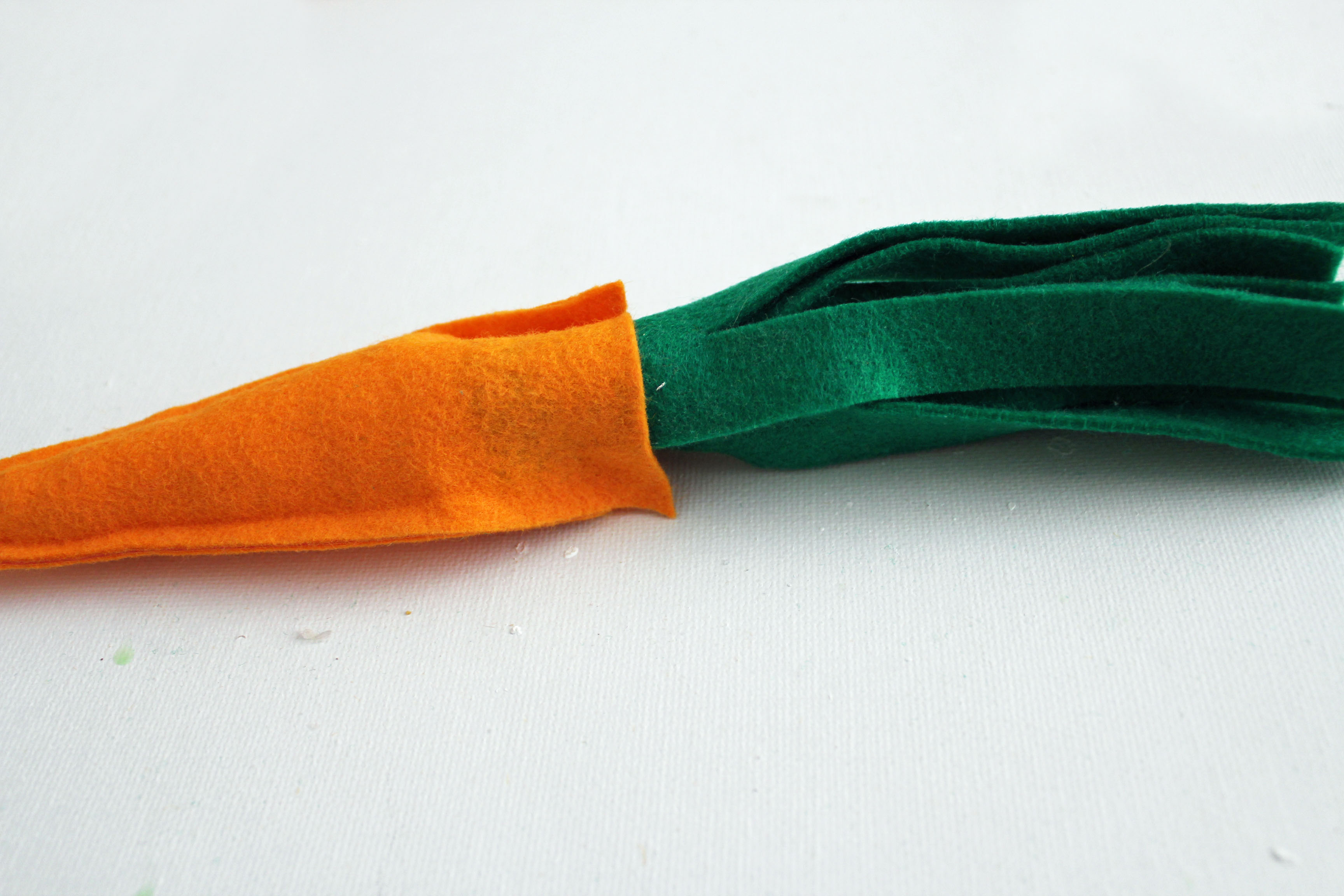 While the glue is still warm, tie with a ribbon. You can add a bow, but I just did a double knot and then trimmed my ends.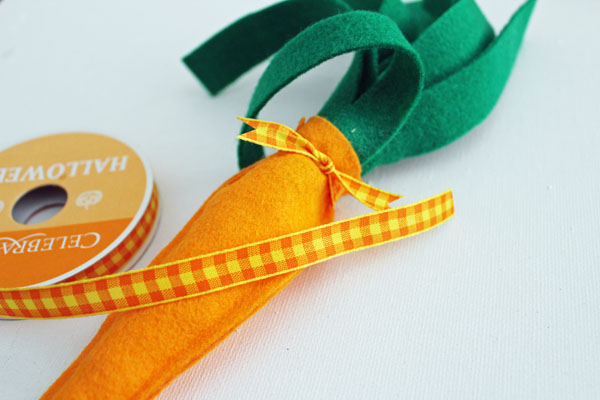 That's it! A super easy no-sew carrot! If you want to see another no-sew and super simple carrot, Angie did a button carrot yesterday that is also no-sew and super easy! Come back later today for a roundup of fun and lightning fast 15 minute crafts, and all day this week we'll be sharing quick crafts that can be done in 15 minutes or less!