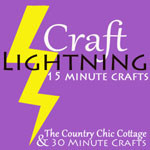 It is the first day of Craft Lightning, and I'm so excited to share all these fun craft projects with you! Angie and I have put together a HUGE group of amazing bloggers to join in this week. Each day we'll be rounding up projects from several of our blogging friends who are all sharing their own Craft Lightning – Crafts that can be done in 15 minutes or less!
Each morning we'll be sharing original fast crafting tutorials with you, so be sure to check back again and again… and each afternoon we'll do a roundup of fast crafts from our friends on the web.
Mother's Day was yesterday, but maybe you missed making the perfect Mother's Day gift? This photo and quote magnet from Lisa Stuff is a great idea!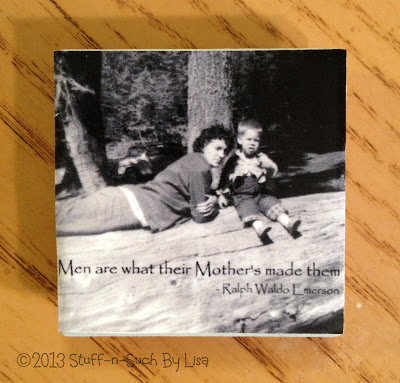 I have tons of postcards and such that have come back with me from trips. Instead of hiding them in drawers I should frame my travel memorobilia like Decor Adventures does!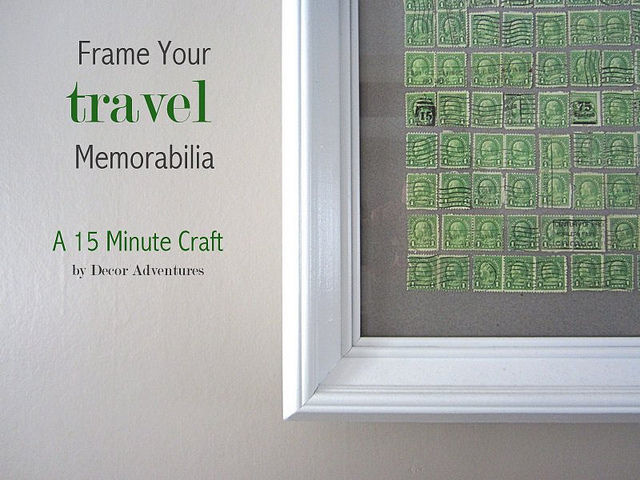 Want to update an old vase? I love the idea of wrapping rope around an old vase to give it new life like these rope wrapped vases from DIY Inspired.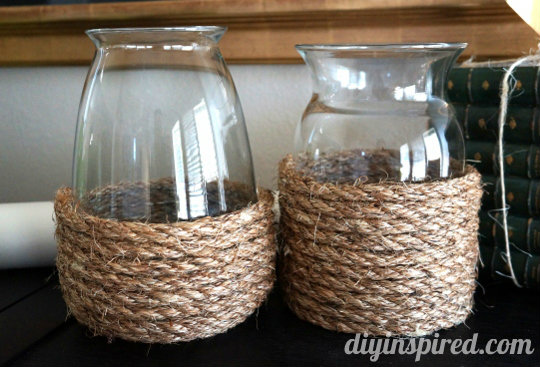 I have some seriously messy drawers in my house, but that might all change with this simple and easy tutorial from Condo Blues on making a Drawer Organizer out of yardsticks.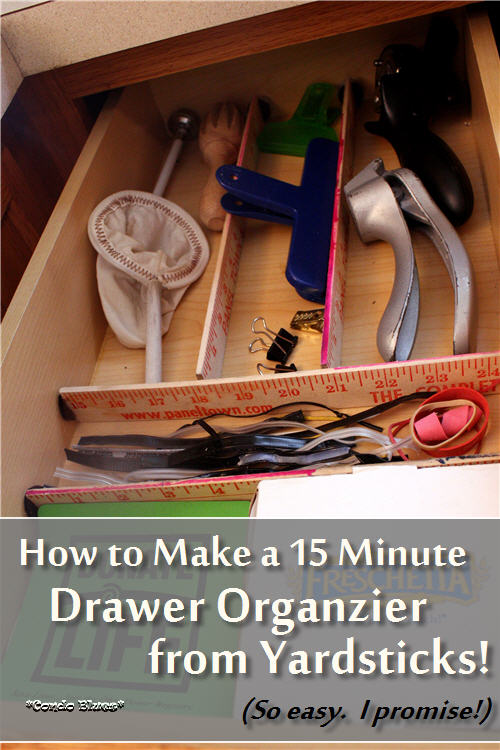 This Monogrammed Ring at HomemadeVille is super simple to make, and I love that you can customize it. You'll never believe its humble beginnings, either!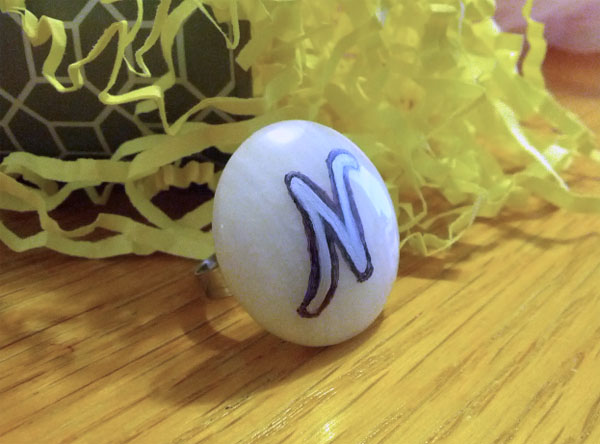 My Craft Lightning partner, Angie, made this great Ballard Knock off Stool. She has a great eye for thrifting, and you'll never believe how this looked before she took a can of spray paint to it!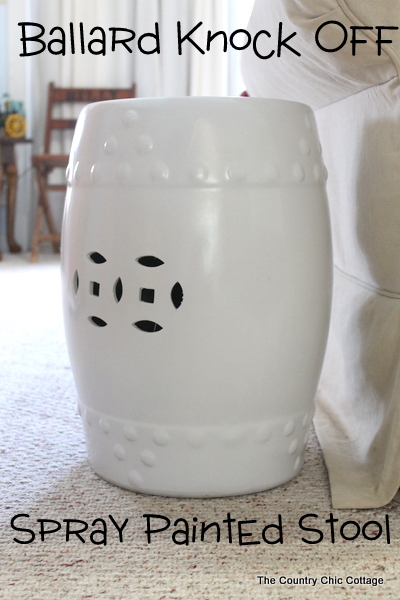 In case you missed my tutorial from this morning, I made TWO pairs of earrings in 15 minutes. Super easy to do when you have the right supplies!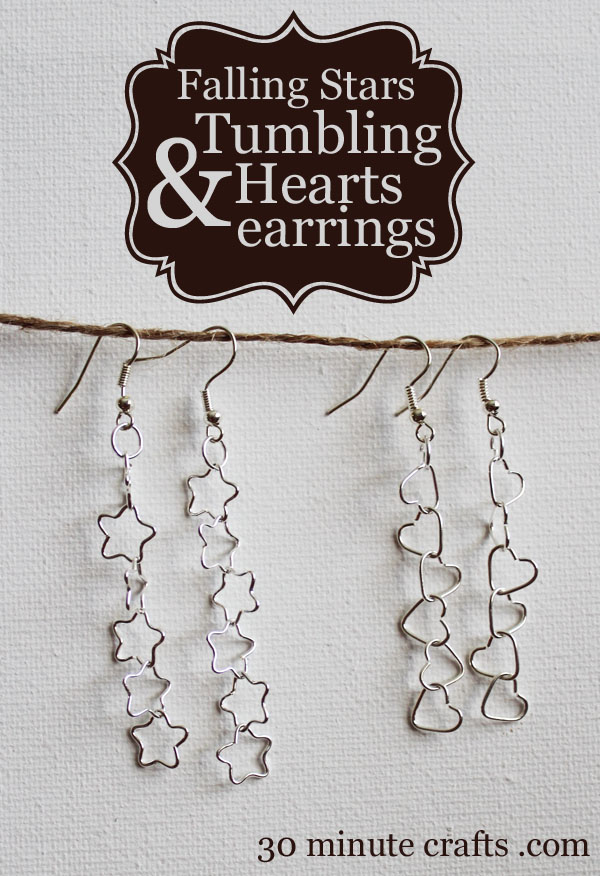 If you have a 15 minute craft of your own that you'd like to share, please link it up at the Craft Lightning Link Party! I'll be back tomorrow with another fast craft – and if you have a lil' guy in your life, you WON'T want to miss this one!