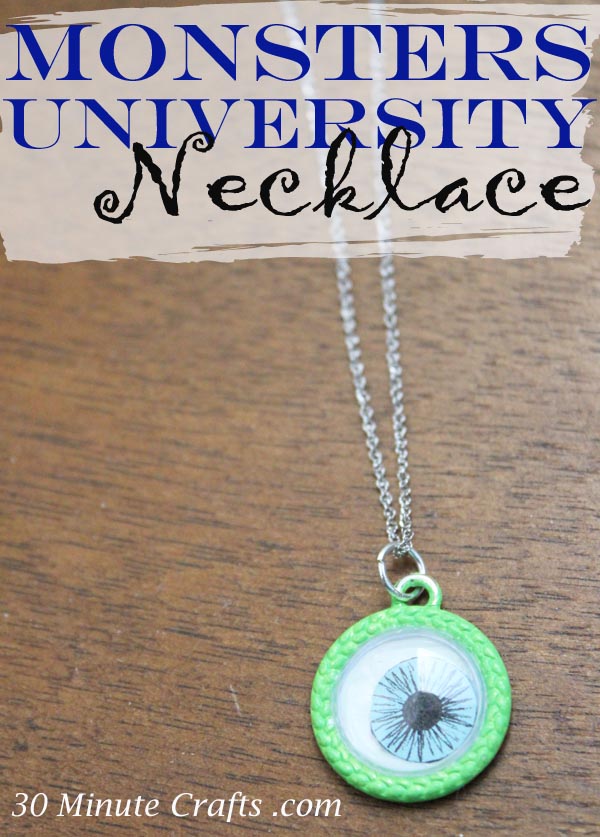 Earlier this week I posted a fun and fast Google Eye necklace. It was super fast and easy to make. A new reader, Shawn from Crafty Chicks, left a comment that her daughter is a big Mike Wazowski fan and that she would love to make the necklace to look like Mike. We are big Mike Wazowski fans around here (I made a Mike Wazowski shirt for my son for the Monsters University movie), and I thought it was such a clever idea that I whipped one up (which is now in the mail on its way to Shawn's daughter).
It was a little trickier than I had originally imagined, so I thought that I would give you some quick instructions so that you could make your own, if you like.
You still need the same supplies:
google eye
Martha Stewart Jewelry pendant
Jewelry Glue
add to that:
Multi-Surface craft paint (I used DecoArt)
Craft Knife
Blue Scrapbook paper
Fine tipped pen
I grabbed my google eyes, and realized that they were great monster colors – green, purple, orange… but there wasn't a blue eye in the bunch! Mike Wazowski has a blue eye, so I couldn't make it with a different color. I decided to try to dissect the google eye.
I've done a lot of google eye crafting, but dissecting a google eye was a first for me. And it was pretty awesome.
I carefully ran my craft knife along the seam where the clear meets the white, to separate the two. Carefully. Very Carefully. It wasn't too difficult, and only took about a minute to take the eye apart.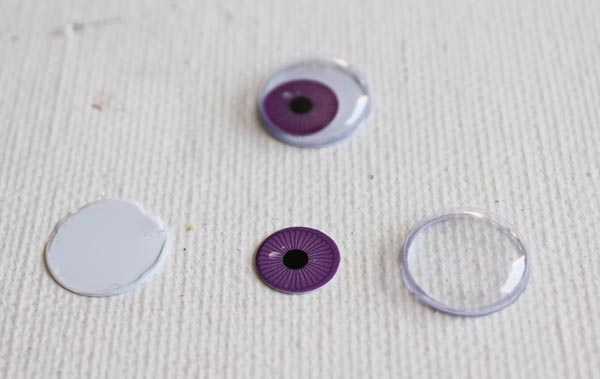 The top shows an eye, and the bottom shows the three parts.
I painted my charm green…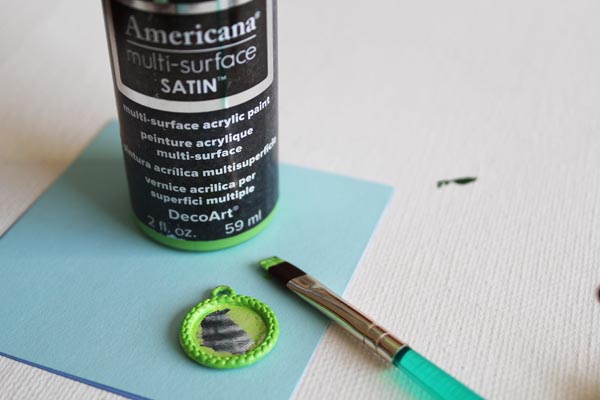 While that dried, I made a new iris. I traced the original iris on the blue paper, drew in a pupil, and then drew zig-zag lines out from the pupil.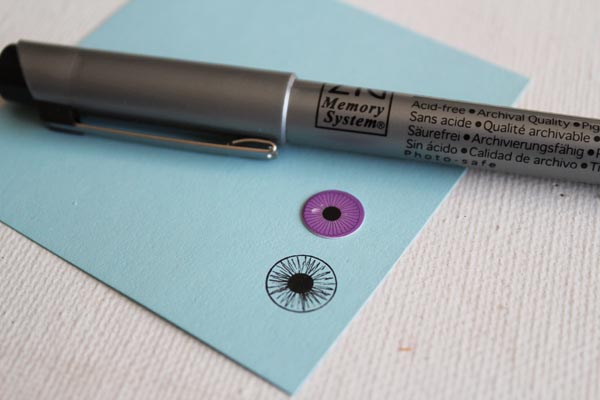 I cut out the iris and set it, face down, inside the open google eye shell, and painted the inside of the pendant white.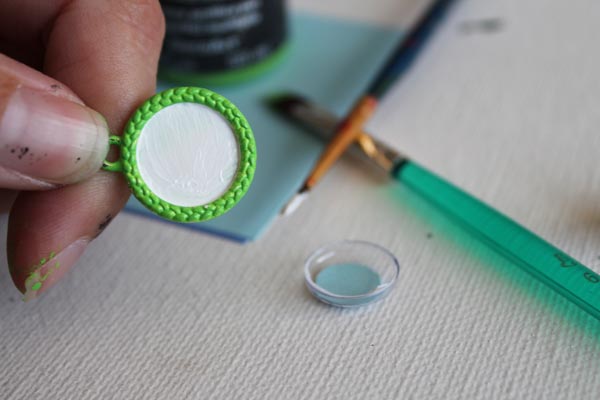 I added a rim of glue around the inside of the pendant. Less is more here.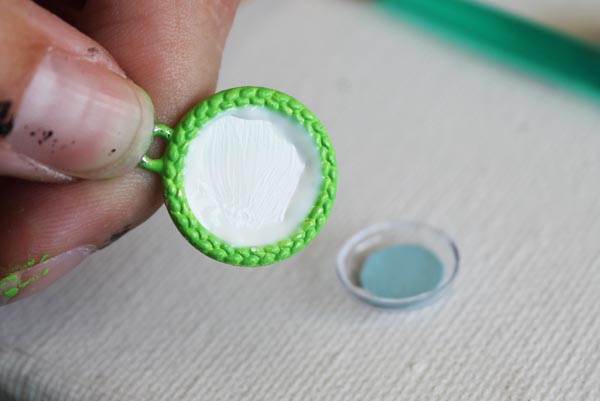 Then I set the pendant down on top of the google eye, and let it dry.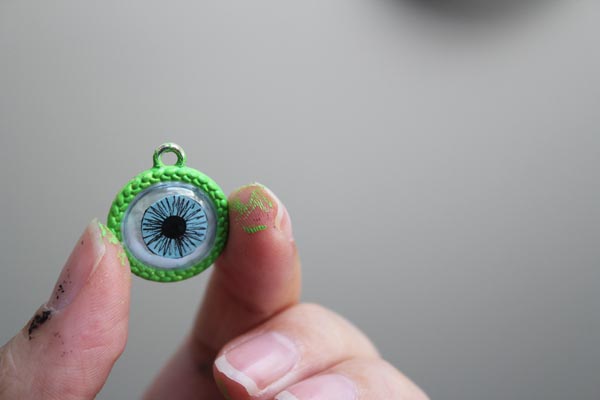 And that was it! Just don't lift it up for 24 hours or so to make sure that the iris stays googly.
And on that note, I feel I need to say… stay googly, my friends!
Save