This post contains affiliate links.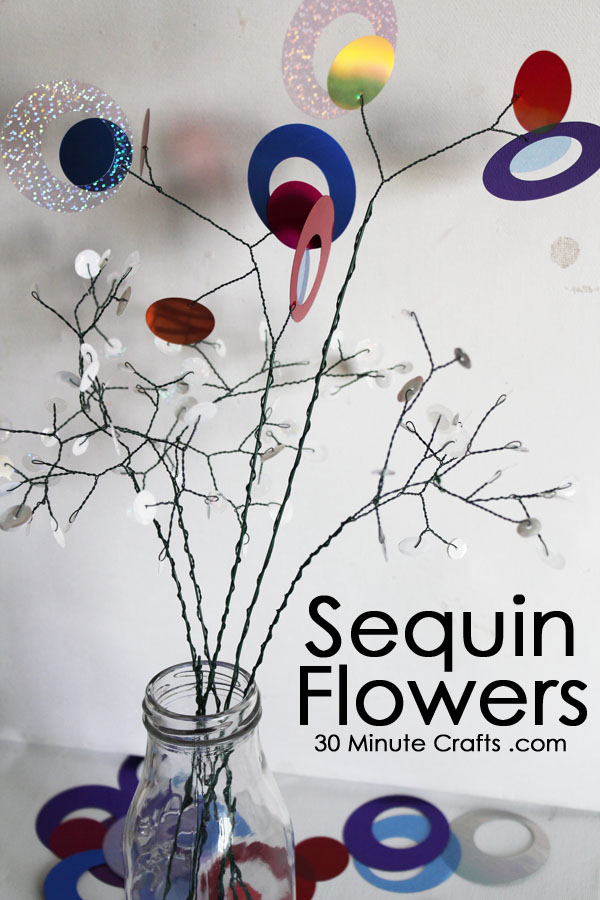 Earlier today I showed you my Sequin Baby's Breath, which is one of my favorite components of my Crafty Flower Bouquet. Now I'm sharing with you some large sequin flowers. Seriously, these are super simple to make. Super simple. And so fun and colorful! And whimsical. Total whimsey.
Want to make your own DIY sequin flowers? Here is what you need:
Large sequin shapes (you can buy them wholesale here. I couldn't find them at an online retail location)
Floral wire

Heavy gauge floral stem
Thumbtack (if your large sequins don't have holes)
For more detailed instructions on how to make these, check out my post on sequin baby's breath. But here are the basic steps if you're a quick learner.
Use a thumbtack to make a hole in each sequin, close to one edge.
Cut off about a yard of green floral wire. Fold it in half. Thread two sequins onto the floral wire until they get to the bend. Twist to secure.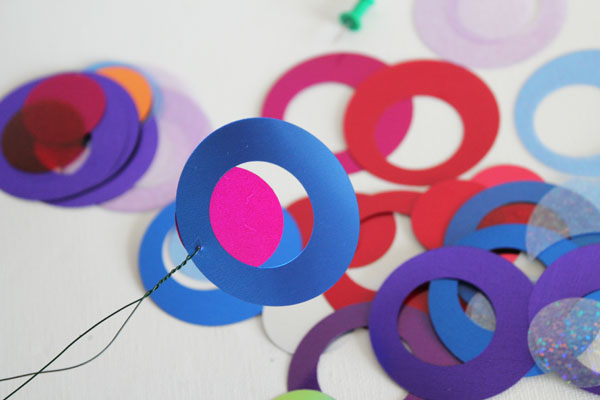 Keep adding more sequins, and twisting. Add branches off the stem by taking one wire, adding a bend about 2-3″ away from where it was last twisted, and adding a sequin or two to it, twisting, and repeating.
When you're done, twist the base around a heavier gauge floral stem to give it more support.