This post contains affiliate links.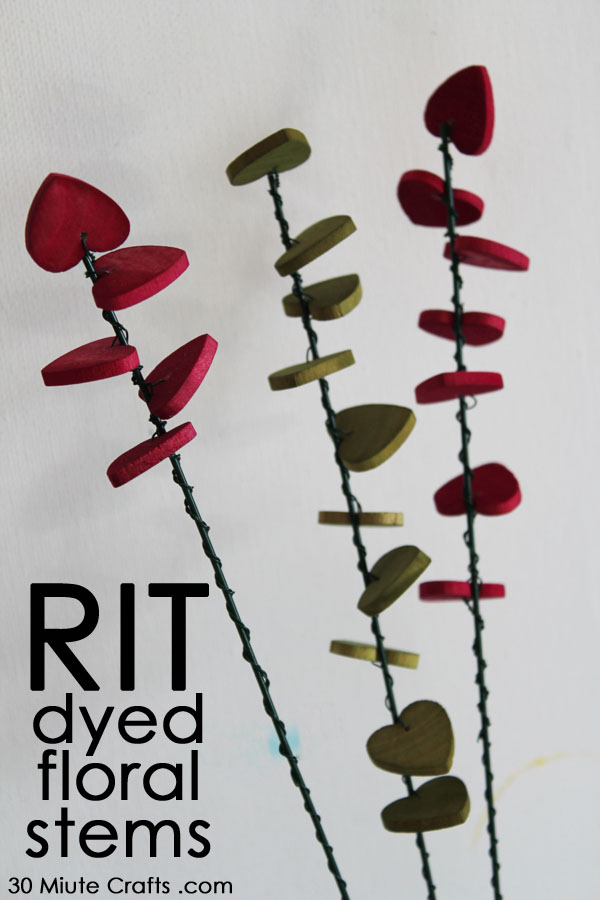 I love playing with dye – it is a fun way to add some color to just about anything. Dying wood is lots of fun, and super simple to do! I made these dyed floral stems using Rit dye. When I dyed the wooden hearts for these floral stems, I also made hearts for my Heart Necklace and St. Patty's Day Necklace. So easy to dye a lot at once, and make a lot of projects!
To make these simple floral stems, that add both height and color to any flower bouquet, you need: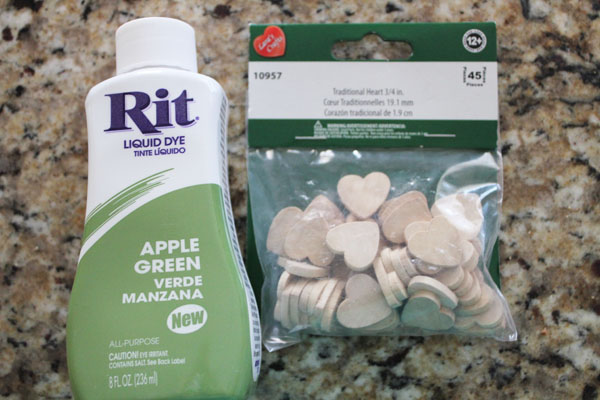 Rit Dye
Small containers (I used the plastic containers lunchmeat comes in)
Wooden Hearts
Green Floral Wire

Thin Green Floral Wire

Drill with small drill bit
Start by adding a cup of boiling water and about 2 tablespoons of dye to the container. Add the wooden hearts and allow to sit for 30 minutes.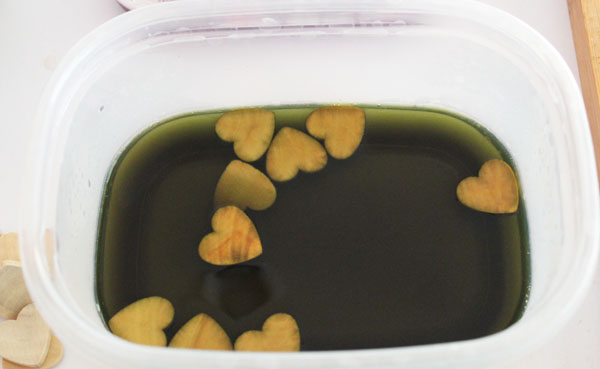 Pull out and allow to dry. I like to use paper towels covered in plastic wrap, with small holes poked in the plastic to allow for drainage.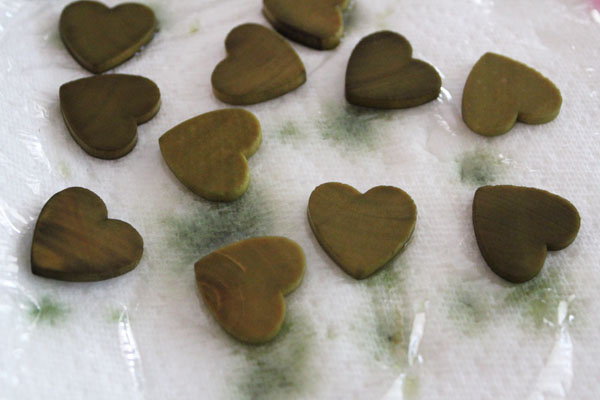 Drill small holes into the hearts, right at the top of the heart. String the thin floral wire through the hole of one heart, and begin wrapping around the stem.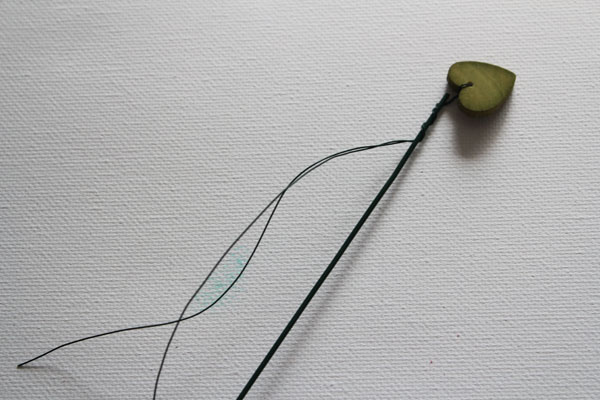 Keep adding hearts and wrapping them around the stem.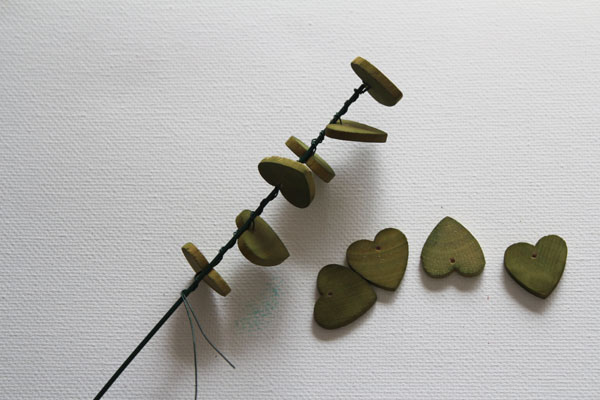 When you feel you have enough hearts, just wrap the rest of the wire down the stem, and secure into place by wrapping in place and tucking the end. You can add a dab of hot glue if you like.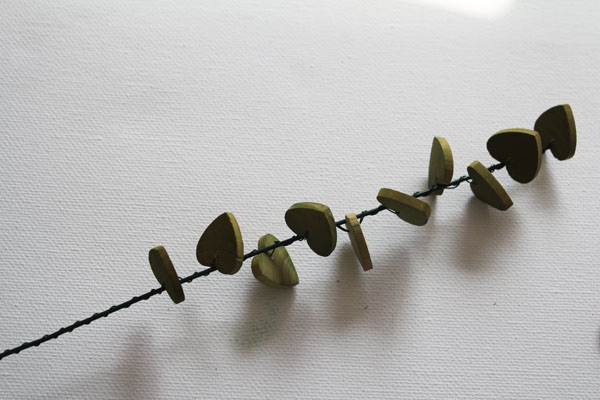 You can make as many as you like, and in different colors!