I've been having lots of fun with Rit dye lately… you might have seen my simple dyed shoes and my orange shoes. Well, I've dyed more than just shoes! I dyed a shirt with my logo on it for a conference I went to recently. Usually, when I dye, I reach for the liquid dye. It is pre-disolved and easy to use. But sometimes, using the powdered dye lets me try completely different techniques, like this fun shirt! Sure, I can dissolve the Rit powder into water and use as usual… but this powder technique is so much fun for creating a completely different look… and it is so easy!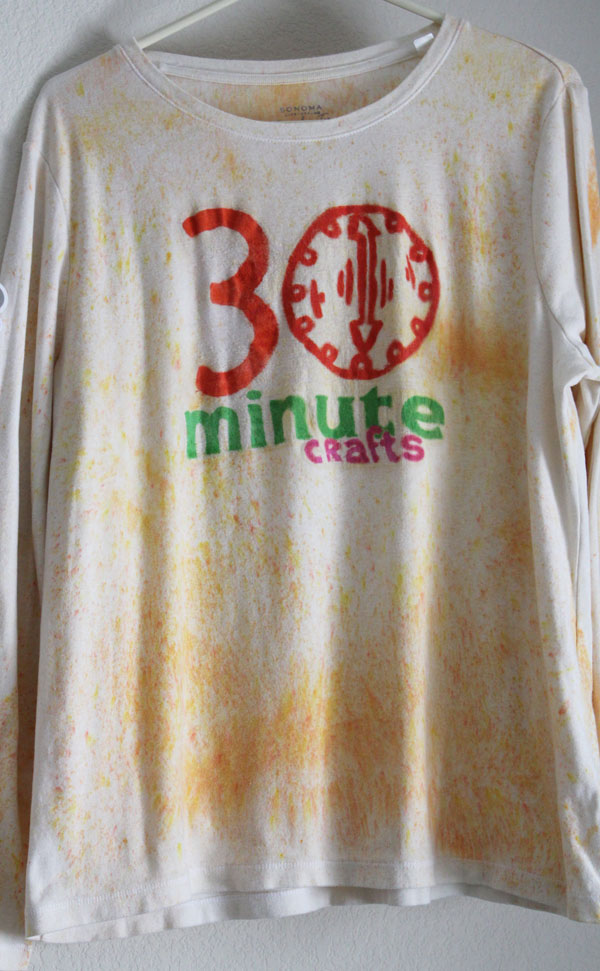 I started with a clean white shirt. I ironed on my logo first – in the future I would wait to put on the iron on until the shirt is fully dyed.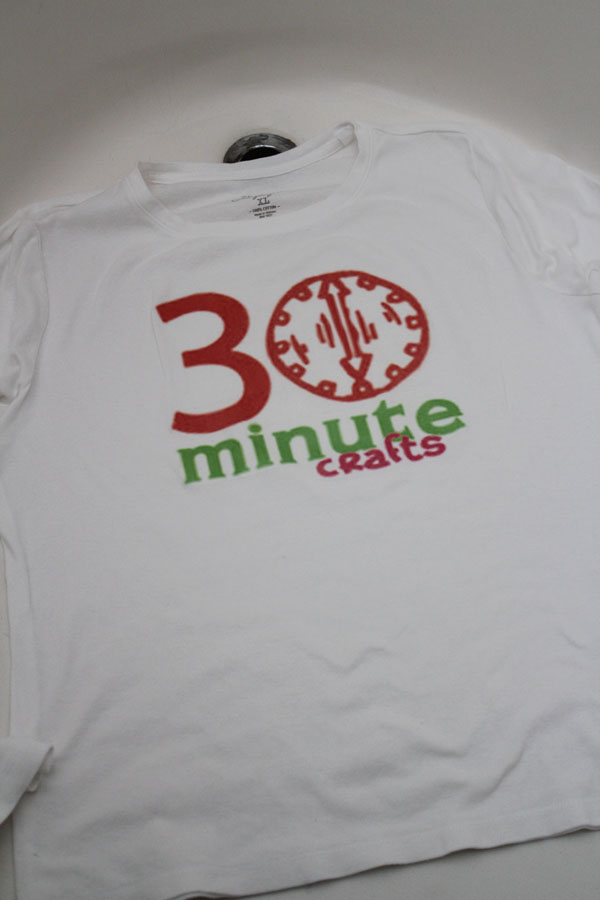 I spread out the shirt at the bottom of the tub for easy clean up later, then tore a corner off of the Rit powder packet.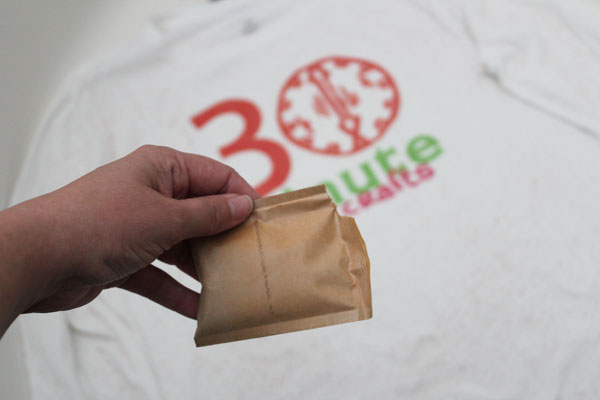 I shook the powder gently over the shirt, sprinkling it across the fabric.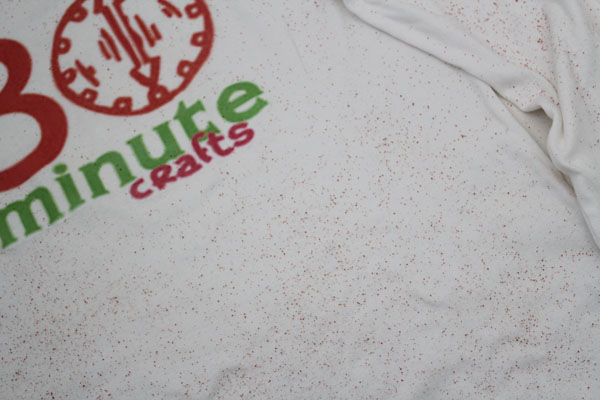 Then I spritzed the shirt with warm water to activate the dye.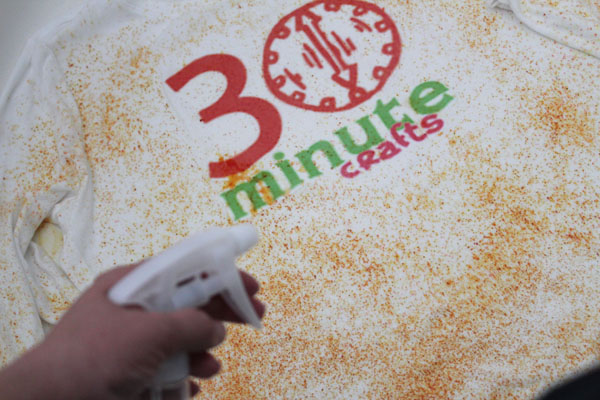 I kept spritzing until the front of the shirt was completely moist. Then turned the shirt over and did the same to the back.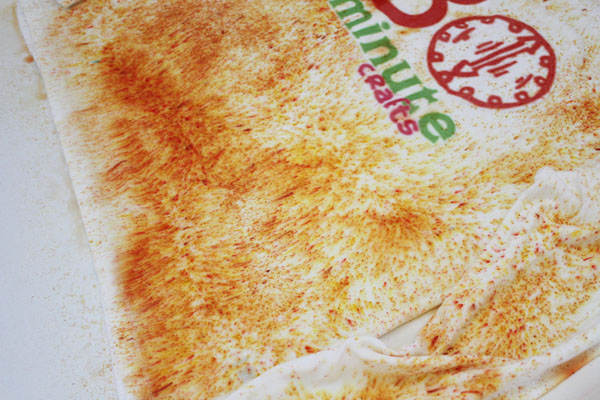 To make sure that the dye really soaked into the shirt, I put it into a bucket to sit for an hour or so. Then I ran it through the wash on its own to rinse out any excess dye.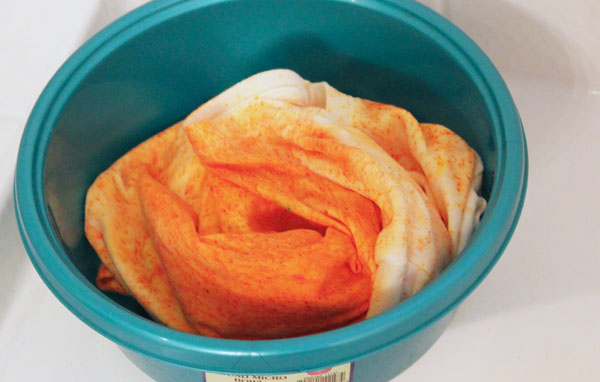 I ended up with a fun shirt with a very different look to it. All the different shades of orange in the dye really added a lot of texture and color to what would have otherwise been a very plain shirt!