Digging into a bucket of pony beads always reminds me of summer camp. So when we decided to dedicate this Craft Lightning week to Camp Crafts, and create camp-inspired crafts that can be made in 15 minutes or less, I knew I would be whipping up a simple pony bead bracelet. This one is easy to make, and includes knot-tying, which is another camp staple!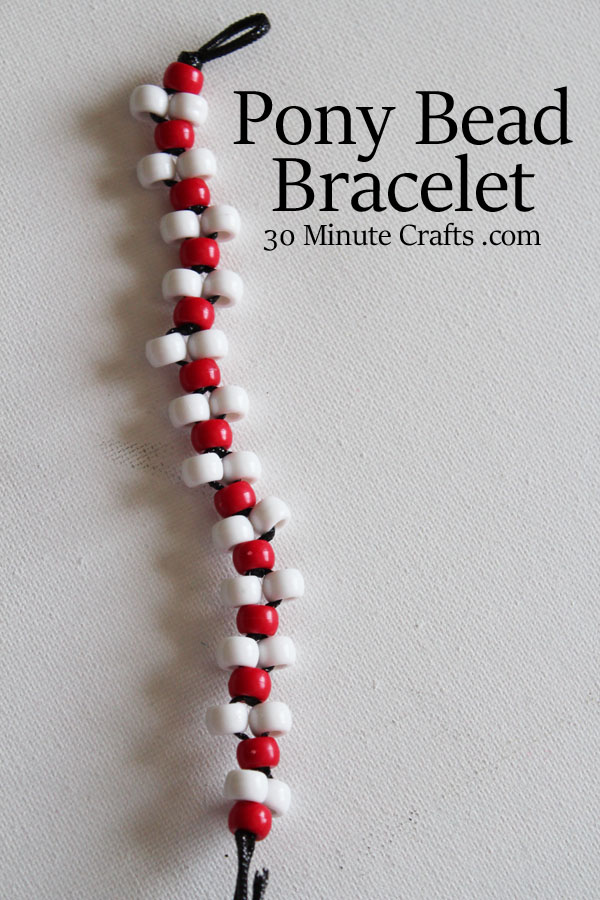 To make this bracelet, you only need 2 supplies: cord and pony beads.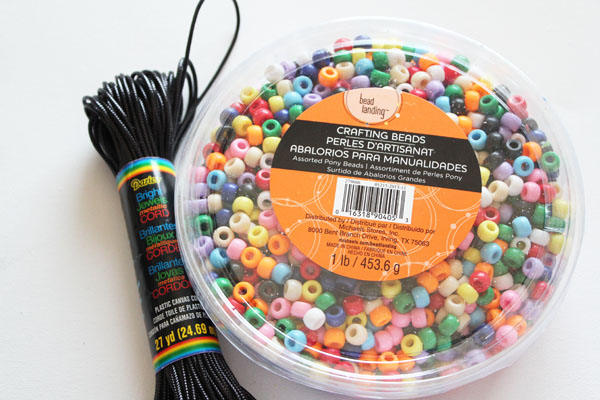 Start by cutting about a yard of cord, folding it in half, and tying a knot in the folded end.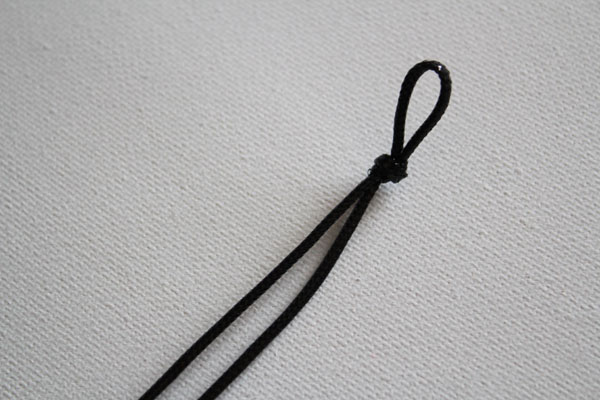 Add a single bead on both strands of the cord.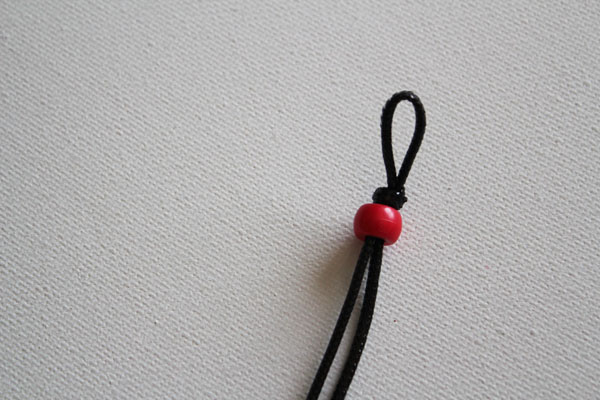 Then add a bead on each side.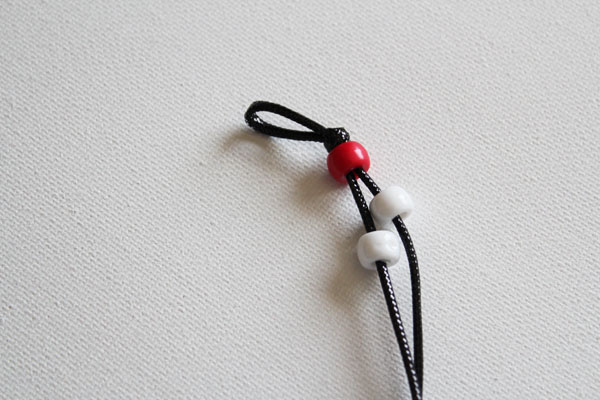 Now add another single bead, on both strands, and tie a knot to secure.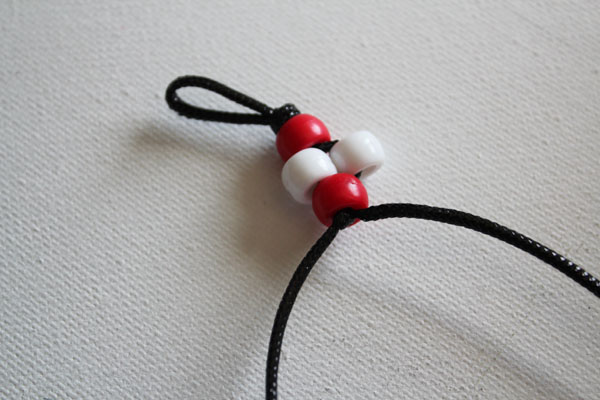 Repeat the process, adding two beads, then one, then a knot. Two beads, one, knot. over and over until your bracelet is the right length. Then fold the rest of the cording over to tie a BIG knot.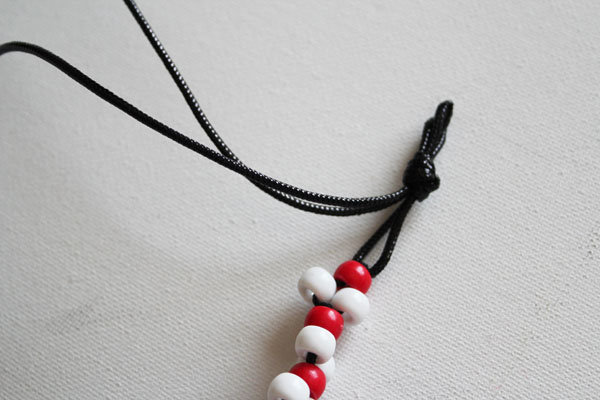 Cut the excess cord, and tuck the knot into your loop from the beginning to close the bracelet.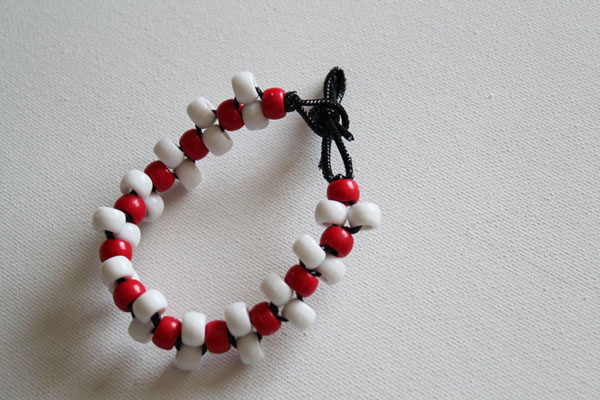 Super simple to make – and a great camp craft! Come back tonight, I'll be sharing a roundup of other fast and fun camp crafts… and in case you missed them, check out the Day 1 Camp Craft Roundup, Day 2 Camp Craft Roundup, and Day 3 Camp Craft Roundup.