This is the last craft in our Craft Lightning Camp Crafts series! All week long, Angie from The Country Chic Cottage and I have been sharing camp-inspired crafts, and each evening, we've been sharing camp-inspired crafts from others around the internet! In case you missed any, here are the roundups from Day 1, Day 2, Day 3, and Day 4! Today I'm sharing a super simple camp craft – something that kids can make without needing too much help from you. A great craft for kids to work on while you're cleaning up from the last project, or preparing the next one.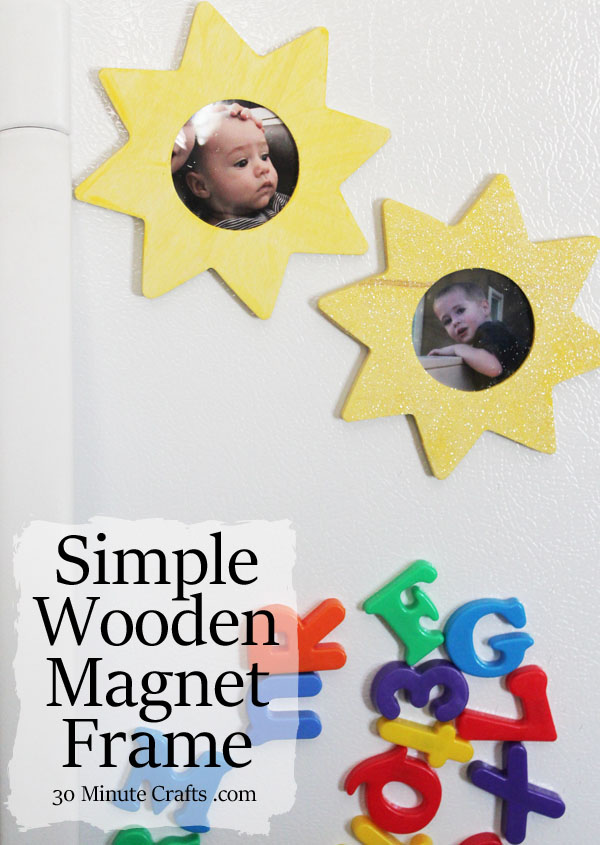 To paint up your own frames, you need:
Unpainted wooden magnet frames (similar here – glue magnet to back
)
Fingerpaint
Paintbrushes (optional)
Glitter (also optional)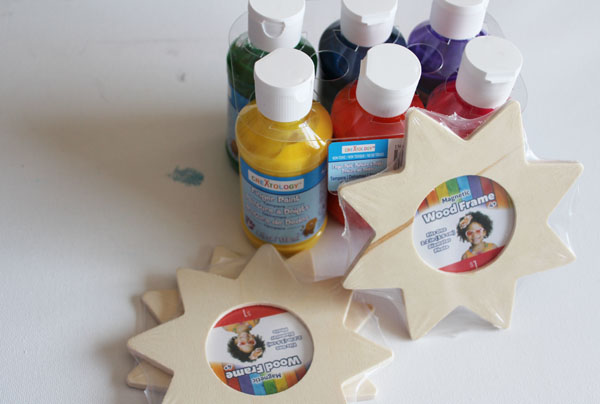 Paint frame as desired using paintbrush (or fingers!)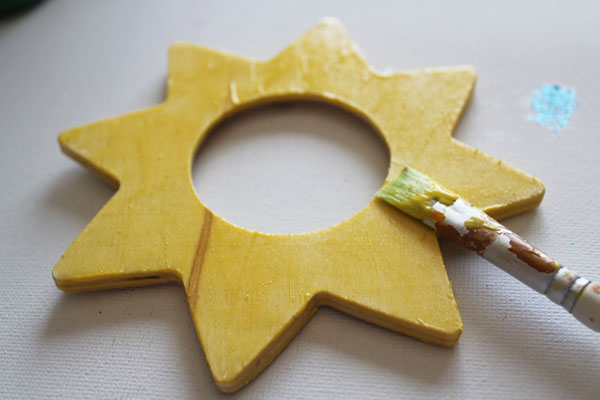 While the paint is still wet, sprinkle with glitter.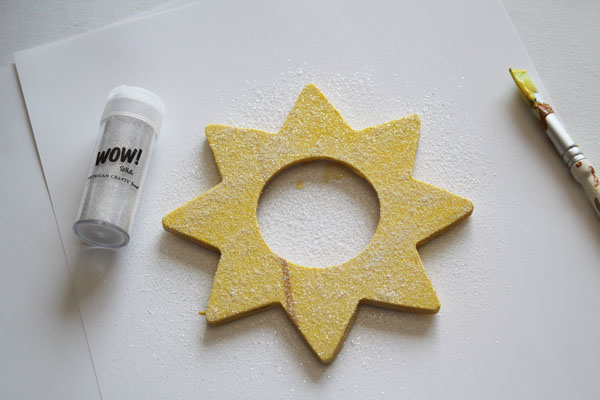 When it has dried, brush off any extra glitter, then put in your photo and hang!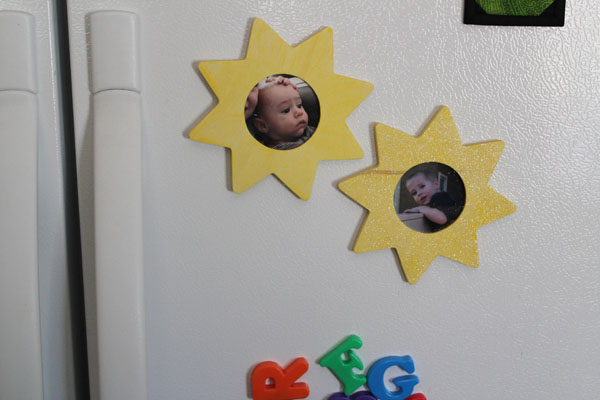 Be sure to come back tonight for more fast camp craft ideas!