Do you want to build a snowman? Or would you like to be a snowman? Okay, hi!
… sorry! I couldn't resist! Today I'm sharing with you this fun and easy Snowman costume that I whipped up in about 15 minutes. Super simple to make, and if your kids love snowmen, chances are they'll love this snowman costume!
I created this no-sew snowman costume as my last craft in our Craft Lightning Halloween week. All week long, my friends Angie from The Country Chic Cottage, Jen from 100 Directions, and many of our other crafty friends from around the internet, have been sharing 15 minute or less Halloween crafts. I've shared a different fast Halloween costume each day this week. If you missed any, check out my Simple Mushroom Costume, No-sew Toga, Creeping Vine Costume, and Printable Monster Costume. And be sure to scroll down to the bottom of this post for more fun and fast ideas for quick Halloween Crafts.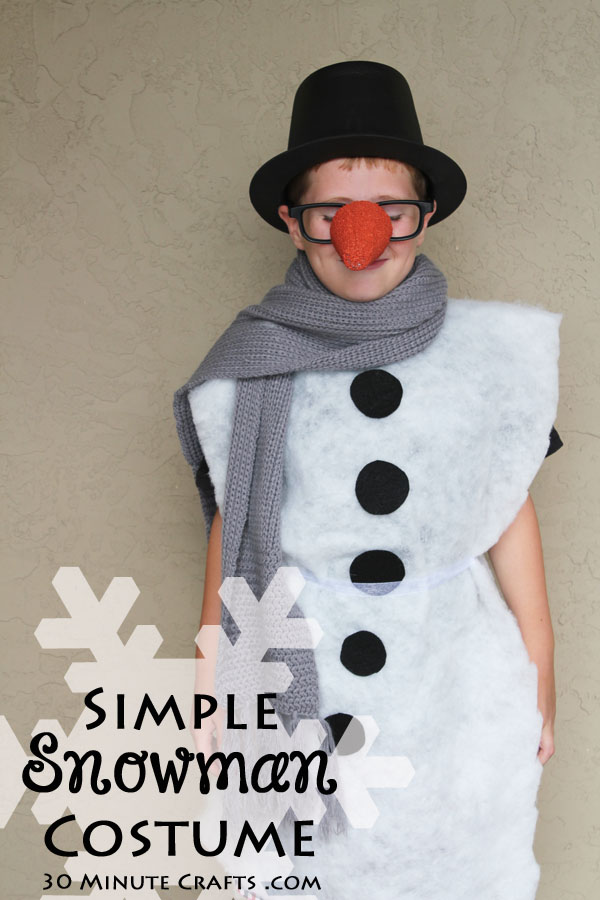 To make your snowman costume, you'll need:
HiLoft Polyfil Batting (you can find this at your craft/sewing store)
Black felt
White ribbon
Scissors
Hot Glue
Glasses frame (I used 3D glasses from the last time we went to the movies)
Styrofoam cone
Spoon
Orange paint (this is DecoArt in "Paprika")
Paintbrush
Hat & Scarf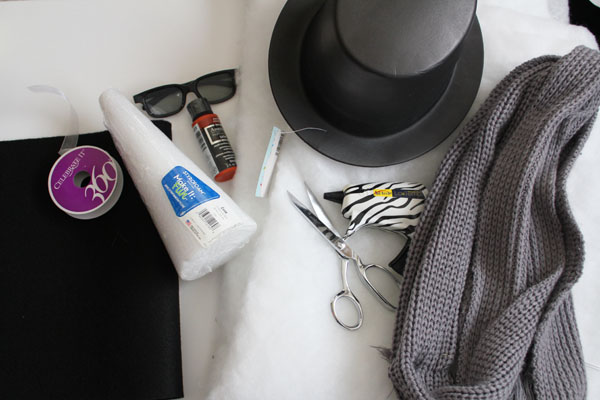 Start by making the nose. Pop the lenses out of your 3D glasses.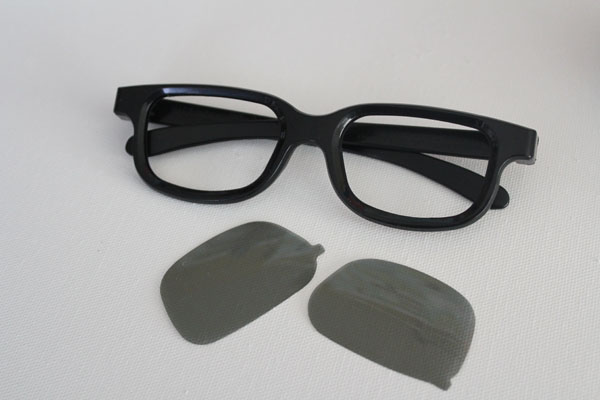 Cut the styrofoam cone to the length you want with a sharp kitchen knife or styrofoam cutting tool. Use a spoon to carve out a section on what will be the bottom – this gives some "nose room" for the carrot.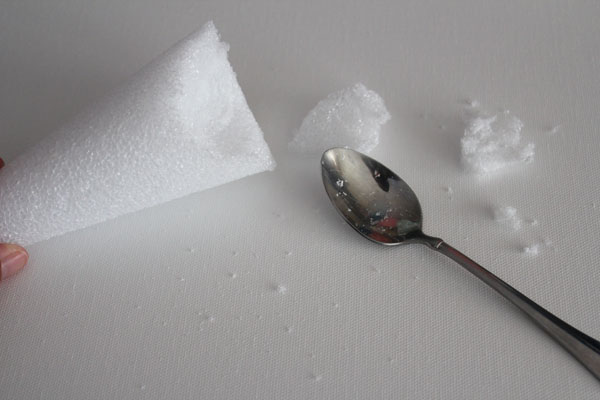 Hot glue to the glasses frames. Then paint orange and set aside to dry.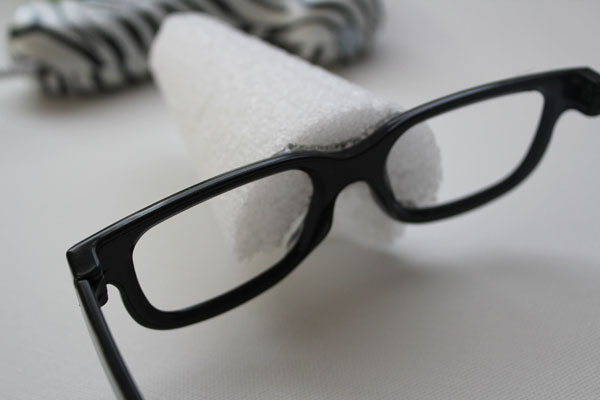 For the body of the costume, cut a piece of batting between 1.5 and 2 times the width of the child, and twice as tall as you want the costume (measure from their shoulders to knees or shins, then double this). Fold in half, and cut a neck hole. If you're not sure how big to cut this hole, look at one of their t-shirts for an estimate. If you're still nervous, cut it smaller – you can always make it bigger if you need to.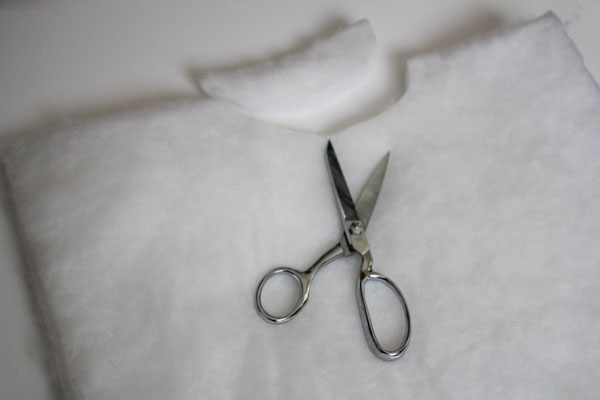 Cut 5 circles from the black felt. They don't have to be perfect (these represent lumps of coal after all!). I went for about 2″, but the size you want will depend on the size of the child. Use hot glue to secure these down the front of the costume, in a row.
Now put it all together! Put the batting body over the child's head – like a poncho. Use the ribbon to tie at the waist. Fluff up the top a little if you like. Add the hat, scarf, and carrot-nose glasses. Done!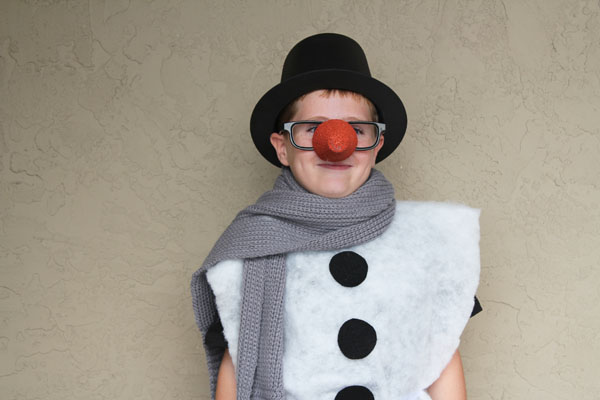 This costume is super easy to make – and so forgiving! How do I know? I made it for my 3 year old, and the photos above are being modeled by my 7 year old! Because sometimes, 3 year old children don't want to be bribed with candy. And they stomp their foot and say "I don't wanna be a noman! I want Mickey Mouse!"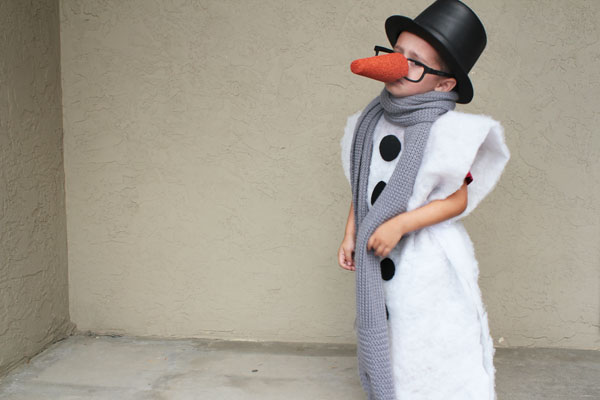 And they look absolutely miserable in every photo.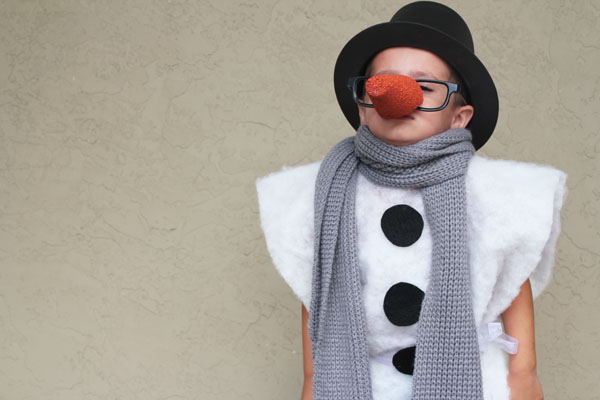 I have many, many more photos of him being absolutely miserable. So, I'm pretty confident I'll be sharing a Mickey Mouse costume here in the next few weeks. I just need to find red pants… in the meantime, enjoy all these awesome (and fast) Halloween crafts:
Cute as a fox shows you how to bead your own spiders: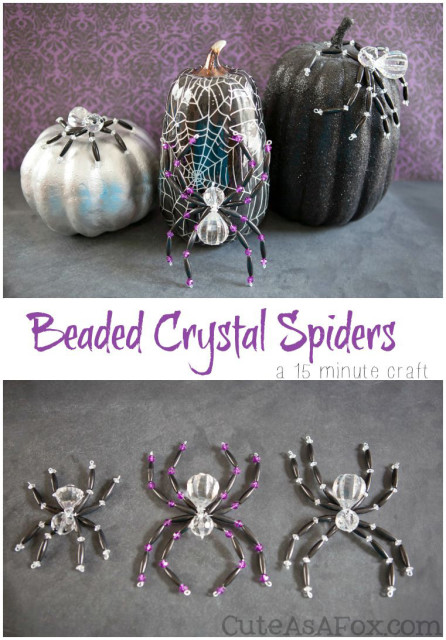 You can find out how to make your own Belladonna bottle on BumbleBree.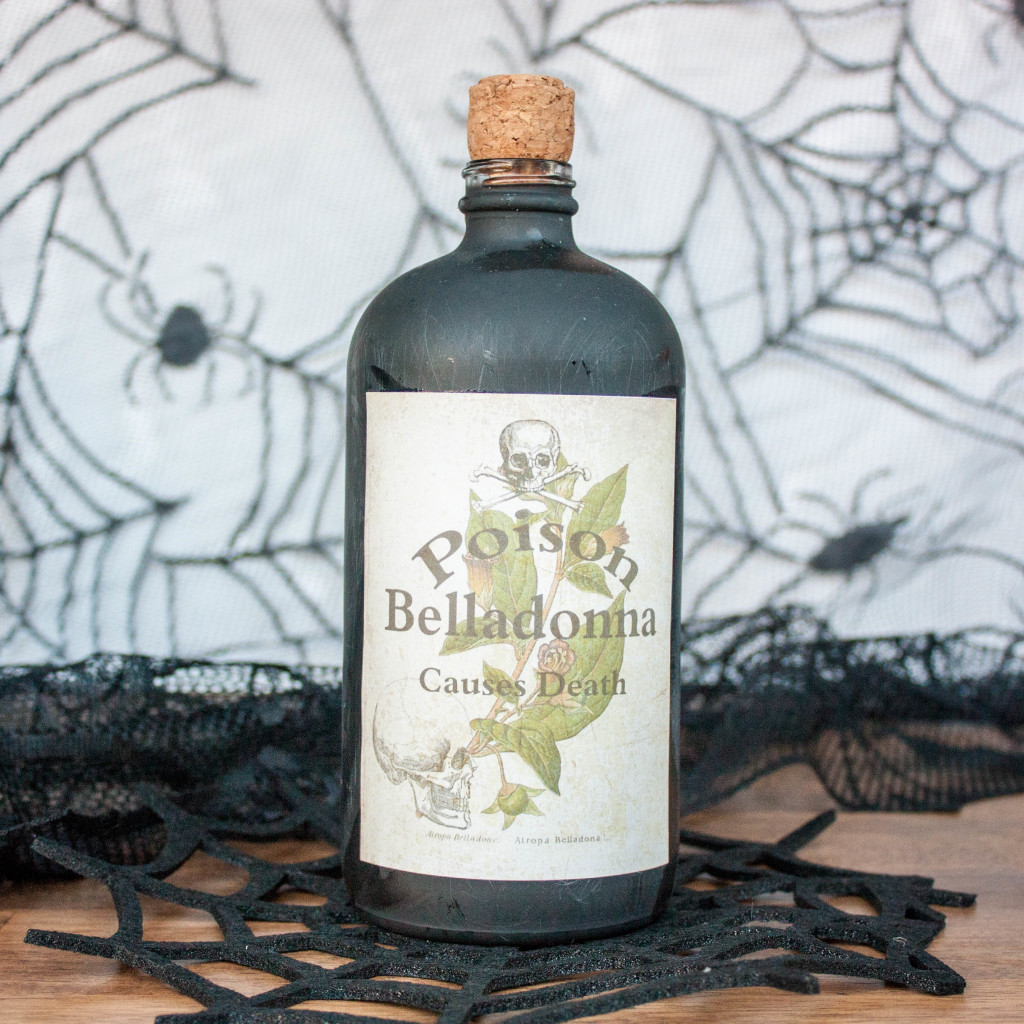 Halloween treat boxes are the cutest when they look like headstones! Make Life Lovely shows you how.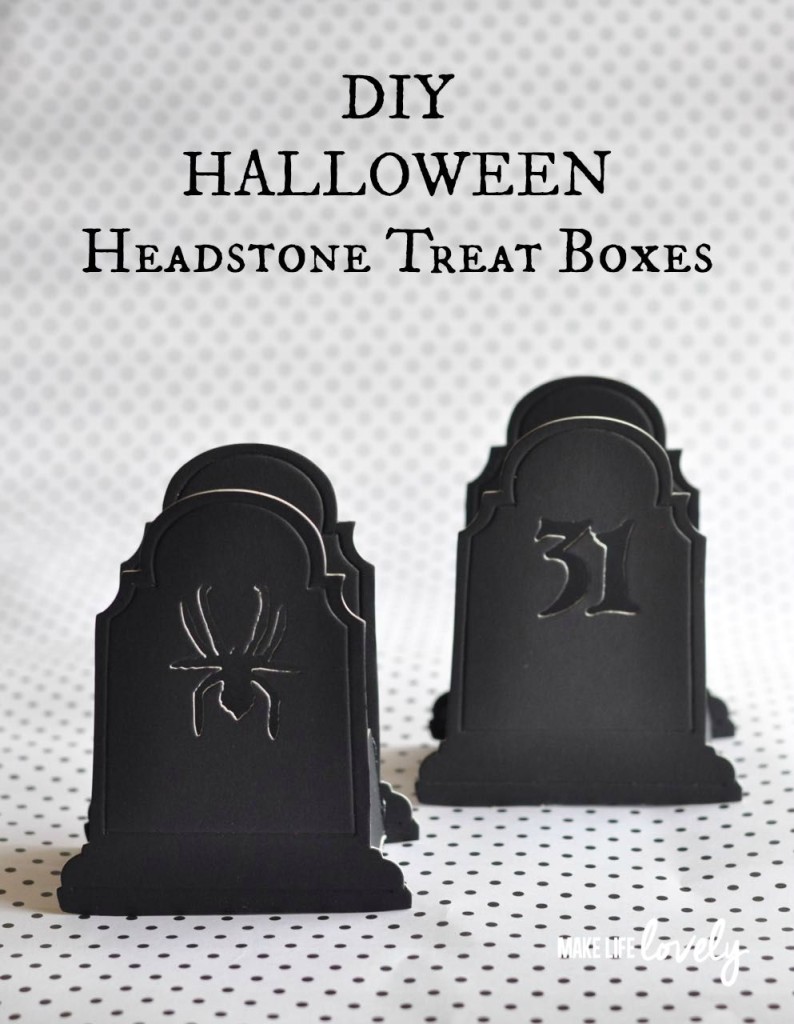 Paint chips are so much fun to craft with – like this paint chip party bag from Katie Berry!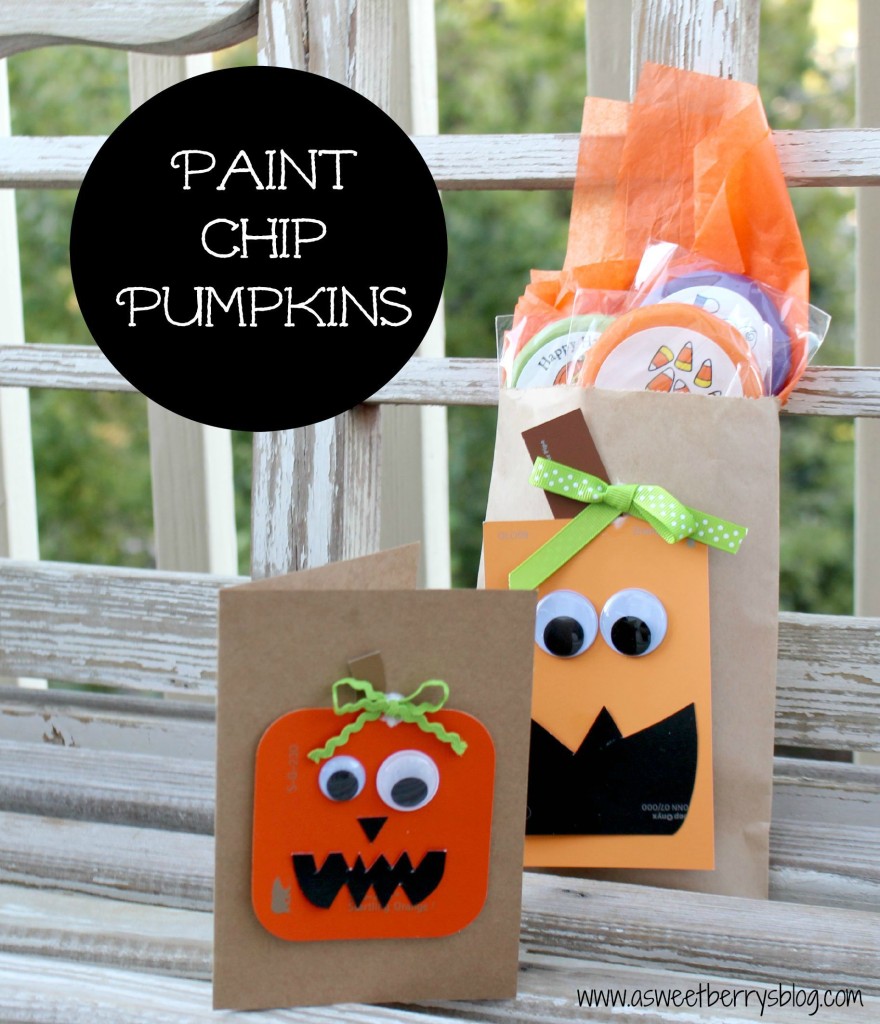 Every superhero needs a trick or treat bag – Simply Kelly Designs made this fun Batman Treat Bag.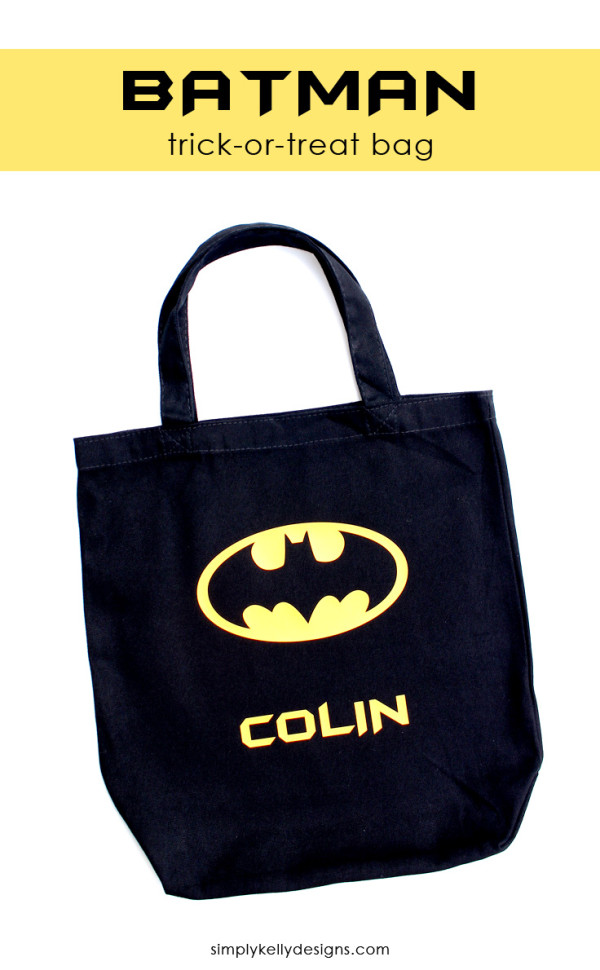 My Craftily Ever After has the perfect drink for your Halloween party – and some fun Witches Brew Labels to go along with it!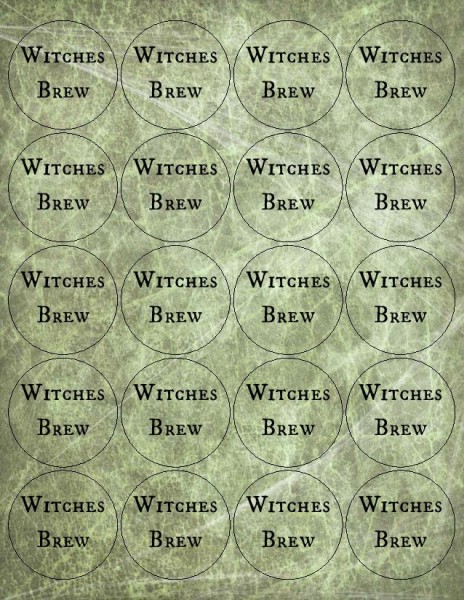 Busy Mom's helper whipped up this Book of Spells – great for any budding Witch or Warlock!