With Halloween coming up, I'm constantly asking my kids what they want to dress up as for Halloween. Otherwise, I'll wake up Halloween morning to realize that I still don't know, and don't have time to make anything fancy. For those of you in the same shoes, I'm sharing fun, fast, and easy Halloween costumes all week long – like this Mushroom Costume! That's right – a Mushroom costume. Doesn't sound too exciting – but it is super cute! Any kid will look adorable asking for treats dressed like a Toadstool, right?
This is part of another awesome Craft Lightning Week. This week my co-host Angie from The Country Chic Cottage, and our Guest Host Jen from 100 Directions and I, along with our creative friends from around the 'net are sharing fast Halloween crafts that can be done in 15 minutes or less!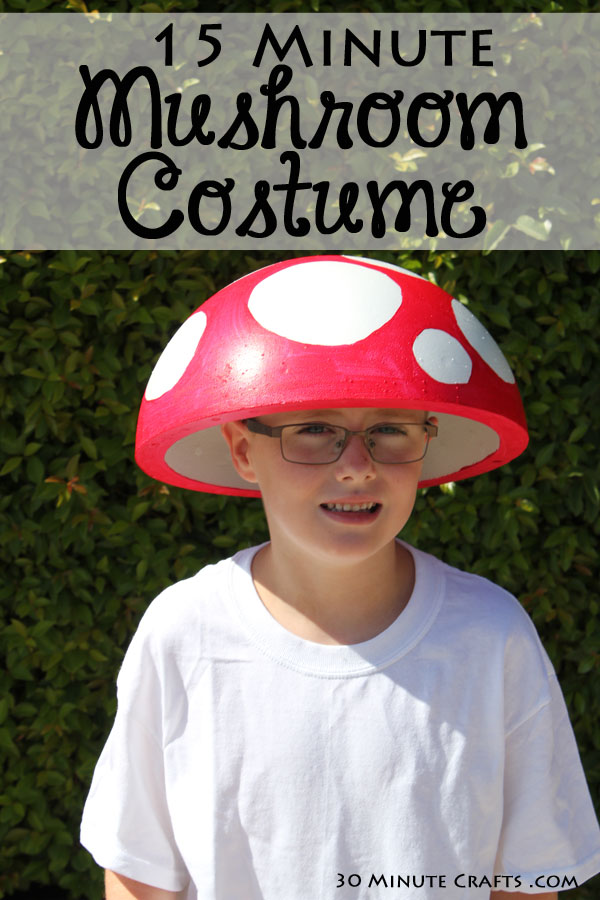 I'm sure you're wondering how in the world I came up with the idea to make a Mushroom costume! I was wandering the aisles of my local crafts store with my kiddos, trying to come up with costume ideas. My oldest picked up one of these Smoothfoam half-spheres, and the idea just popped into my head! He was excited to put it in the cart, and I was thrilled that I came up with a simple and inexpensive idea for a unique costume. It would be great for a parent or sibling of kids dressed up in a Mario Costume – or a Little Miss Muffet Costume! But it is pretty special all on its own.
To make your Mushroom or Toadstool Costume you'll need:
12″ Smoothfoam Half-Sphere
Pencil
Paintbrush
Red Paint
White Shirt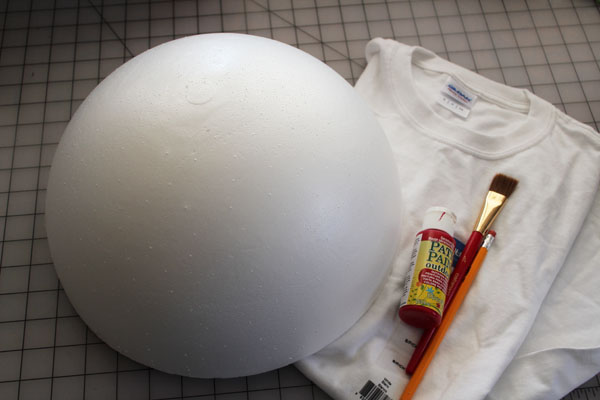 Start by lightly drawing large oval/circles on your smoothfoam. Make them large, and cover lots of area – the more white dots, the less you'll need to paint red (and the faster this costume will come together)!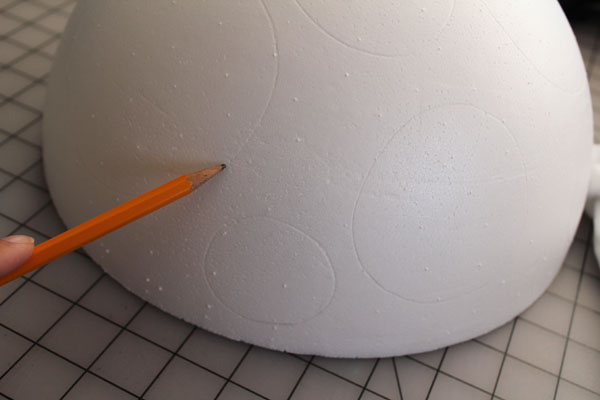 Paint in the negative space around the dots with your red paint, then allow to dry.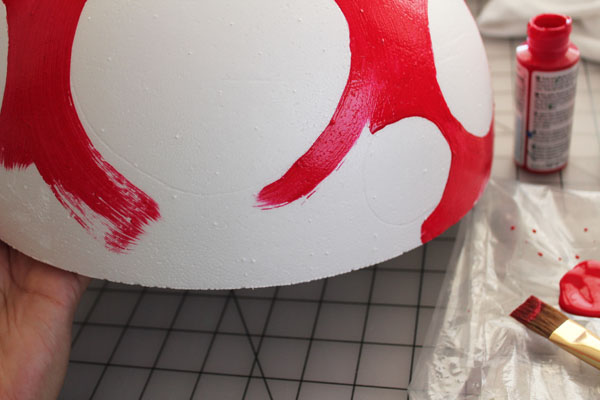 Put on the white shirt, add the mushroom cap, and your costume is complete! Super fast, super simple – you can make it in the morning, and wear it that night!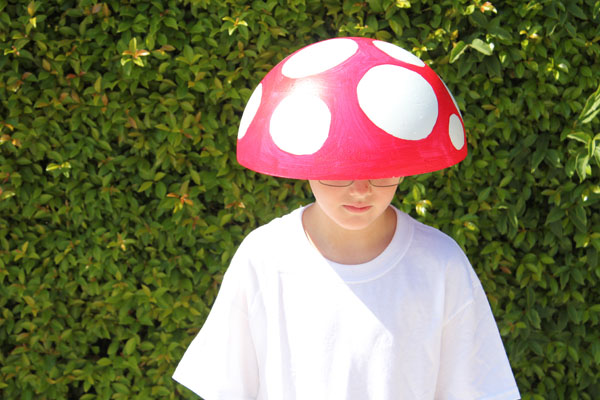 Looking for more Halloween craftiness? Check out these fast and fun Halloween crafts that you can make in just 15 minutes (or less!)
Over at Frugal Elegance, you'll learn how to make these spooky skeleton luminaries.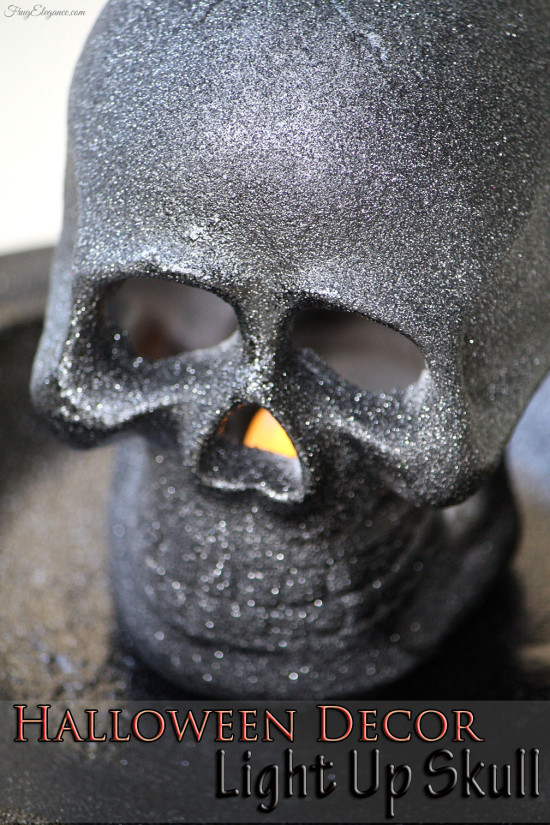 Turn the most versatile decor item (the mason jar) into a fun ghost votive with Lisa Stuf.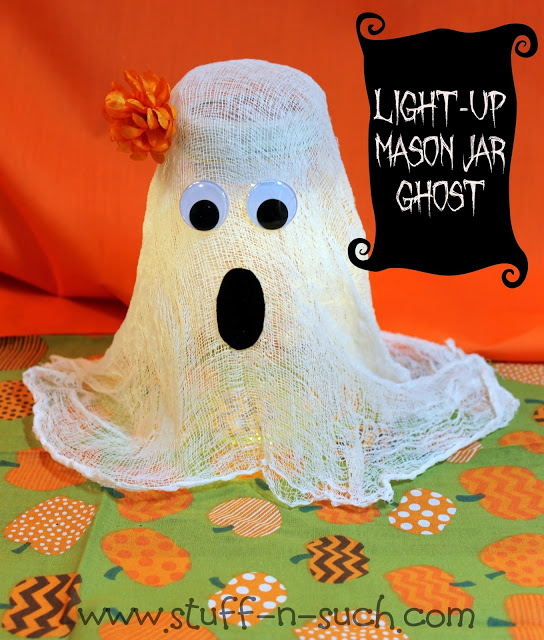 Mothership Scrapbook Gal shows you how you can whip up a fun and simple Halloween Card.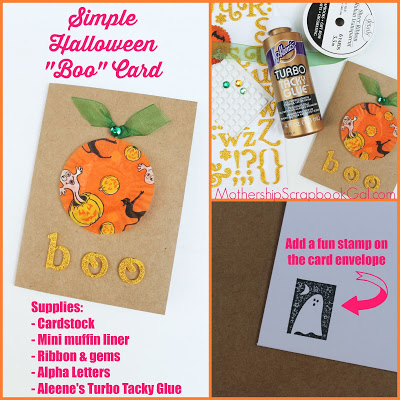 My Very Educated Mother shows you how to whip up these adorable poseable mummies!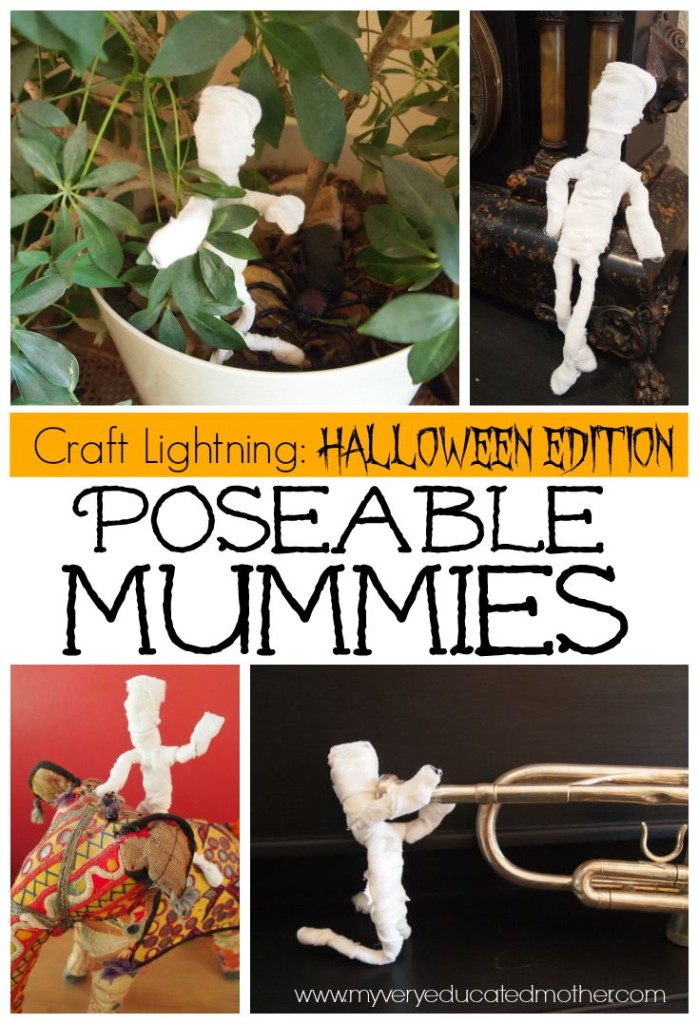 Add a little creepy to your front door with this great Halloween Door Decor from 365 Days of Crafts.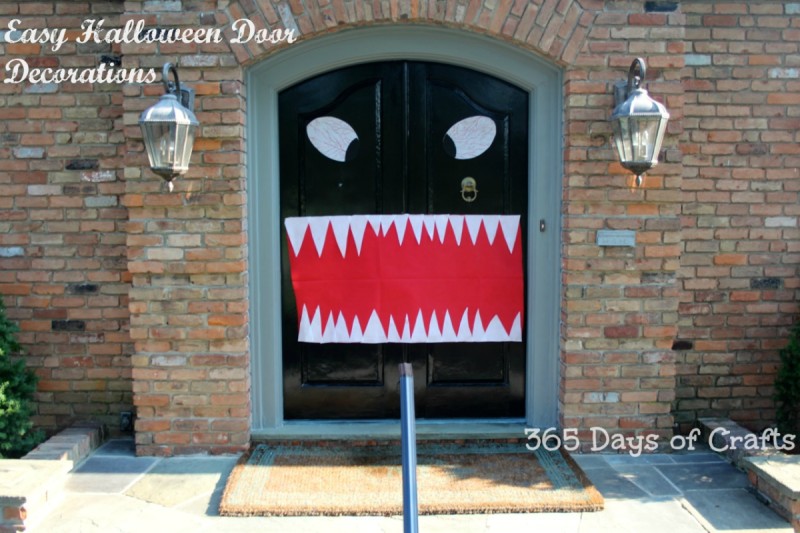 Even if you don't dress in a costume this Halloween, you can still get wrapped up in the holiday – with this Halloween headband from Lucky Scarf.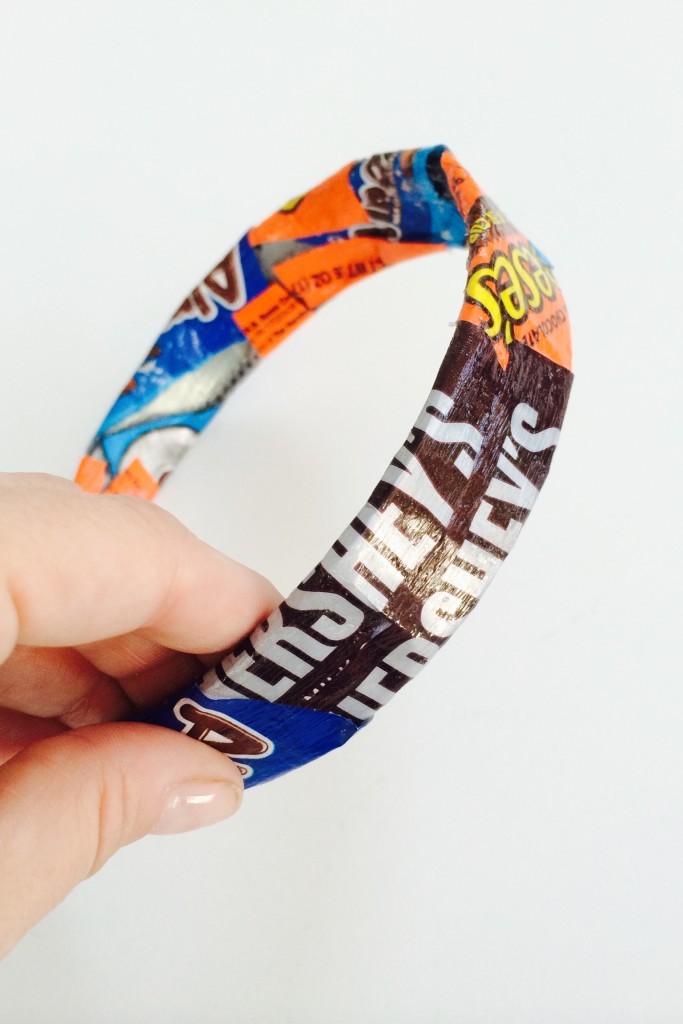 Laura Kelly made this fun printable Halloween garland – with Ugly sweaters! What a perfect way to celebrate this fall holiday!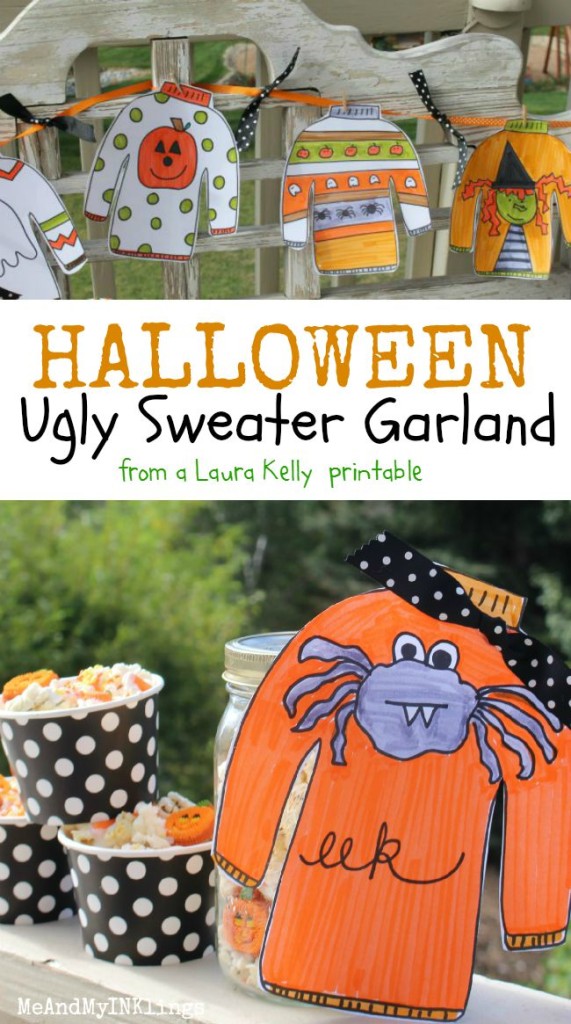 Over at Mad in Crafts you'll learn how she made this fun glowing Halloween sign!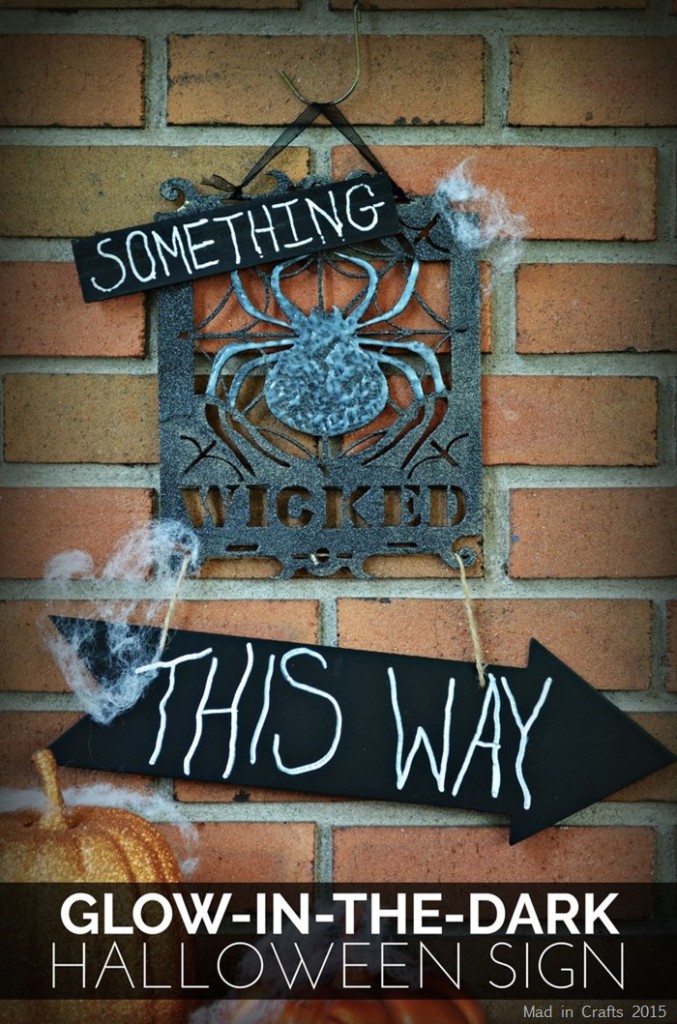 Come back tomorrow – I'll share another fun and fast Halloween costume, as well as a bunch of other fast and fun Halloween crafts!