If you're looking for fun Lego earrings, these are insanely simple to make. Unlike the Lego Brick Earrings I made before, where you need to drill into the earring and pull wire through the back, these earrings are as easy as opening up a jump ring (and then closing it).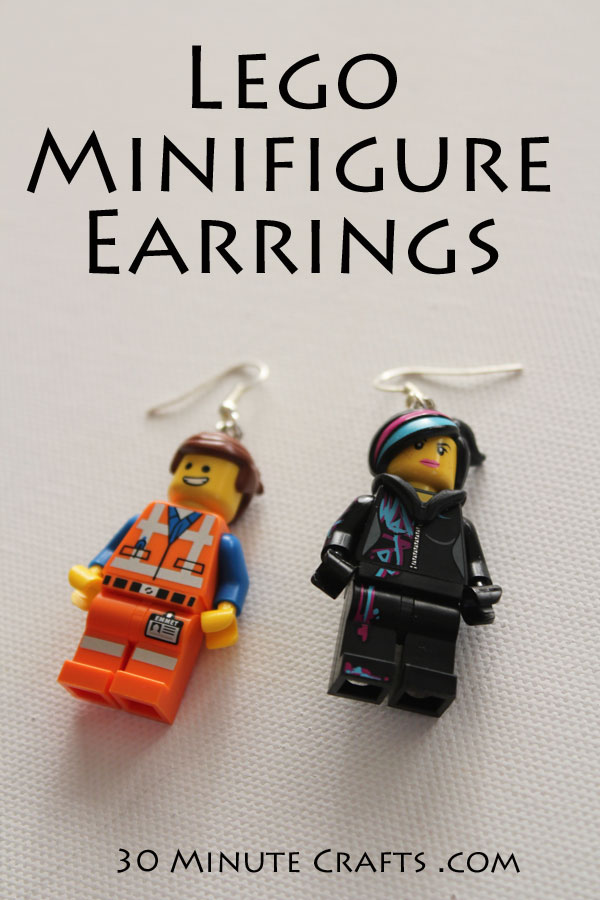 You'll need:
Lego Minifigure Keyrings (your choice of characters – I went with Emmet and Wyldstyle).
Jewelry Pliers
Earring Wires
Jump Rings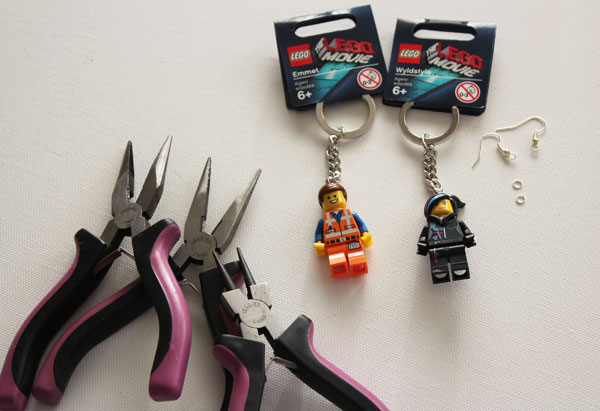 Remove the keyring chain from the minifigure using the pliers. Feel free to completely destroy it as you open it (it is a tough ring!).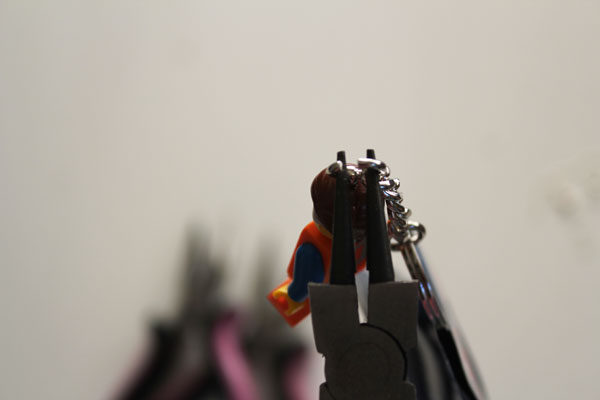 Open your jewelry jump ring, thread through the loop on the top of the minifigure's head, and through the loop at the bottom of the earring wire.
Close the jump ring.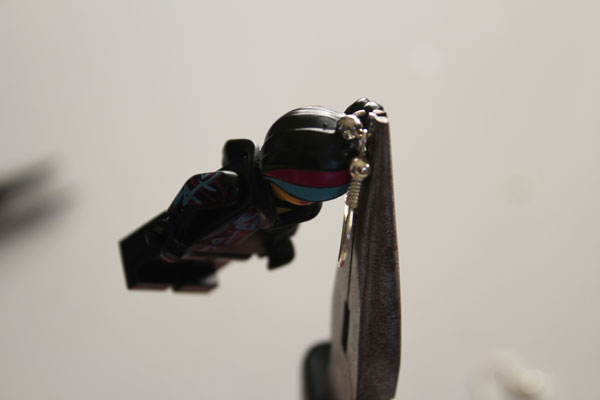 One earring done!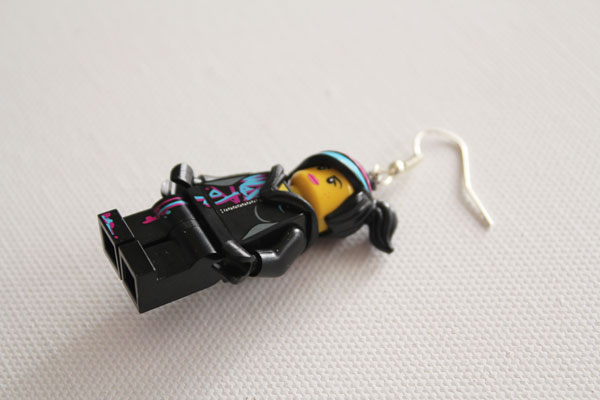 Repeat these steps with the second one, and you're done!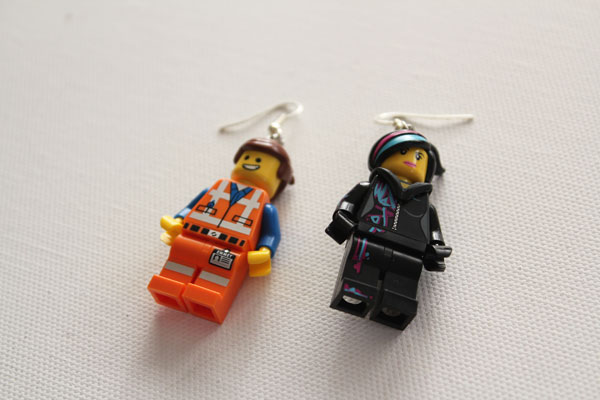 Using the keyring minifigures is great because the loop is already attached to the top of the head – but also, these minifigures won't accidentally come apart as you're wearing them. There are tons of fun characters to choose from. You can make a matching set (Emmet and Emmet), or you can make a pair like these (Emmet and WyldStyle), or you can make one of each of your favorite characters, and always have different pairing options to choose from!
Speaking of pairing, wear your earrings with your DIY WyldStyle hair streaks for some extra fun!