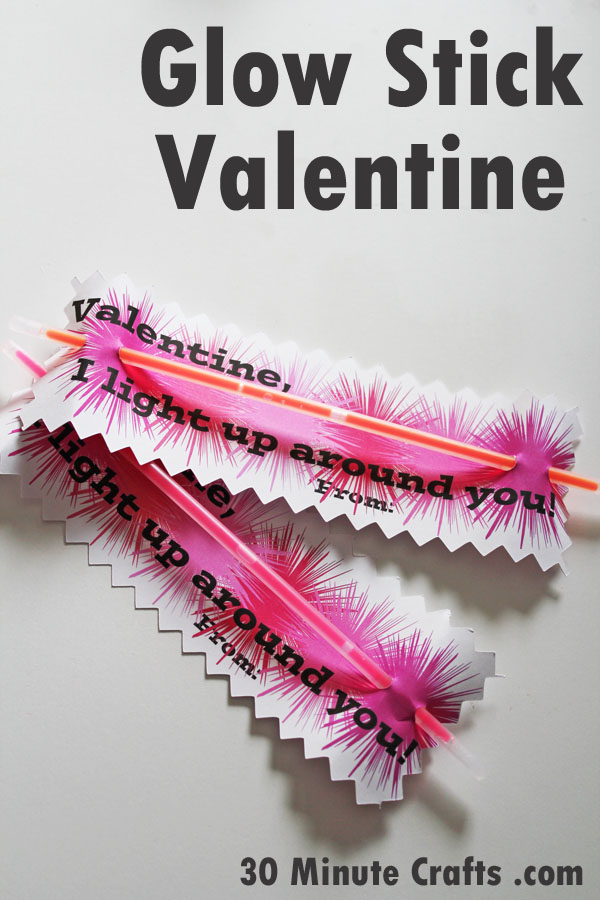 When I was shopping for fun non-candy Valentine ideas, I saw these glow sticks by the checkout counter and thought: YES! My kids love glowsticks. And honestly, so do I. Because I'm just a big kid, and all kids love to snap things and watch them light up. Which, completely non-coincidentally, is exactly what glowsticks do. Plus, they are super cheap. Which makes these Glowstick Valentines crazy inexpensive.
Just like with the Wand Valentine, Whistle Valentine, and Squirt Gun Valentine, I have created both a PDF version of the file (which you can print and then cut by hand with a paper cutter), and a Silhouette version (which the Silhouette will cut out for you).
The Silhouette version has 4 holes, 2 on each side. I couldn't get my hole punch to punch two holes on each side in a way that made me happy, so I just stuck with one hole on each side. It works fine.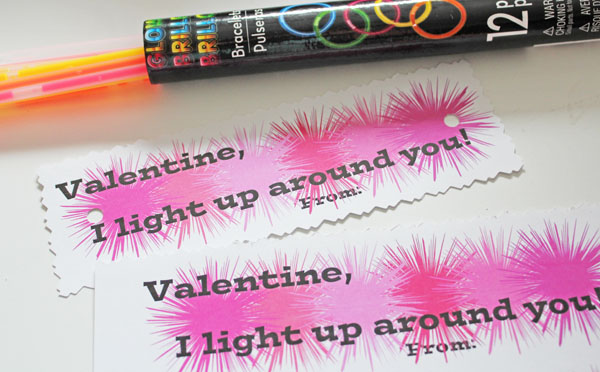 And by cutting it out with some fun ziggety-zaggety scissors, it gives it a fun shape.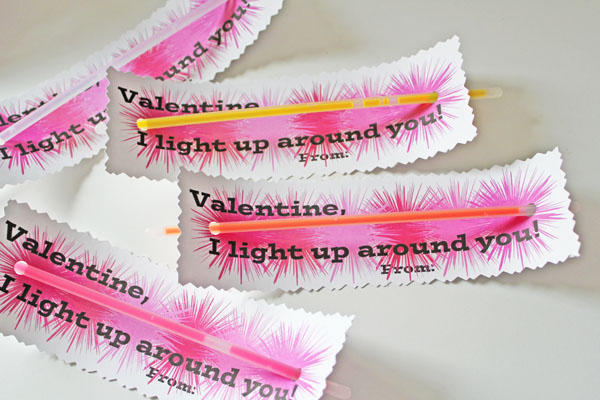 Sign up for our email list to get access to all of our Valentine's Day files: