All week long I've been sharing fun project ideas that you can make using the free birthday printables from Jen Goode at 100 Directions. Each day I've been sharing one of my own ideas, as well as ideas shared by other bloggers. Today I'm sharing some fun magnets made with the birthday printables, and Britni from Play.Party.Pin is sharing some ideas for her husband's 30th Birthday Party that she made using the printable. I'll share more of her project at the end of the post.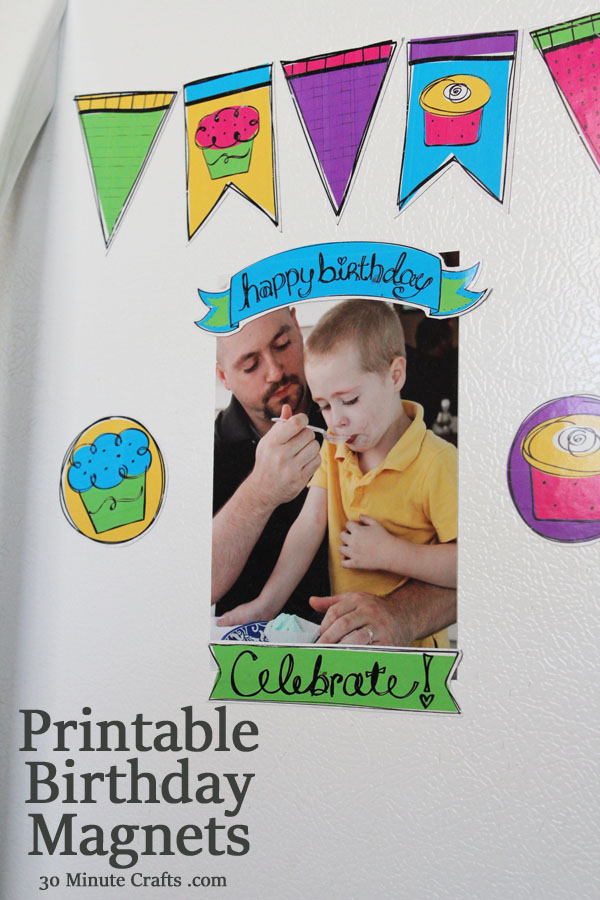 This post contains affiliate links.
My project today is super easy, once you realize that printables can be printed on more than just paper. Earlier this week I made a birthday onesie by printing on a fusible transfer sheet. Today's project is just as simple. I printed right onto a magnet sheet designed for inkjet printers, and cut out the magnets.
I used ProMAG Inkjet Printable Magnetic Sheets
, but I've also used Avery Magnet Sheets
in the past as well. Whatever you have handy. Just make sure to let the ink dry completely so that you don't smudge it.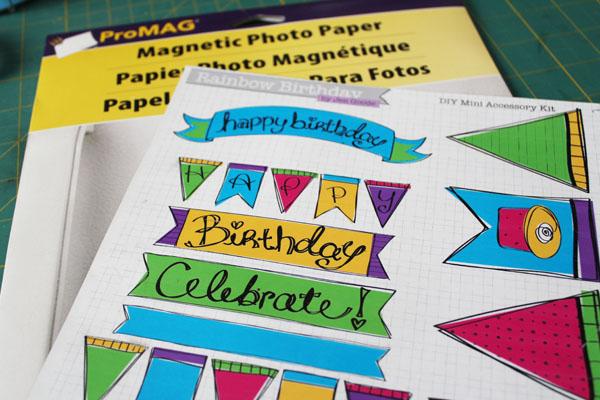 Once you've printed it out, you can cut it using regular scissors.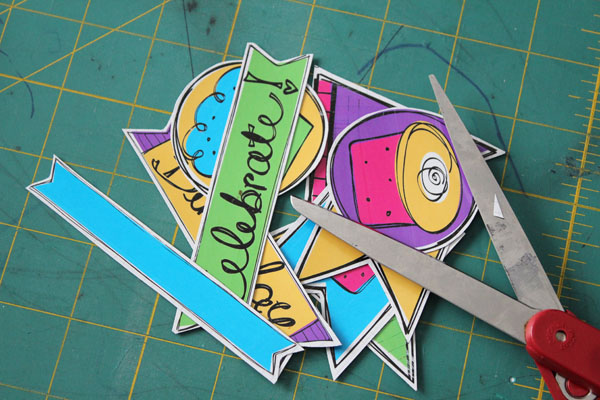 I'm pretty sure that it was unintentional, but Jen created these pieces the perfect size for framing a standard photo!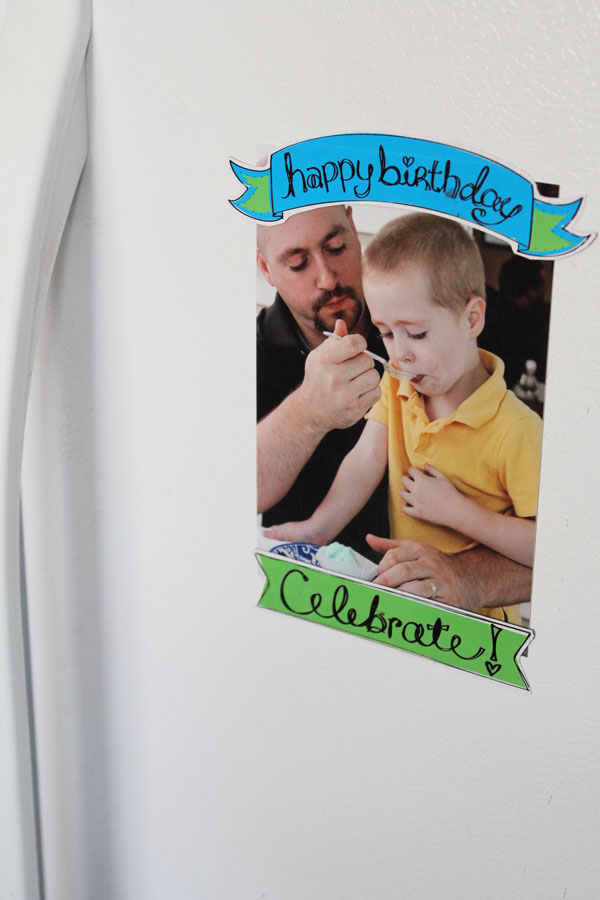 You can add other parts from the printable as well.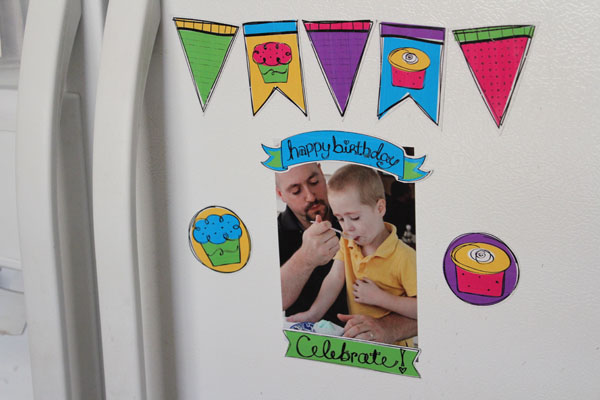 You can use these magnets to decorate the fridge, to decorate a metal locker for a friend's birthday, to decorate a magnetic dry-erase board at the front of a class, to attach to a metal door or metal cubicle wall… there are so many ways you can use these fun birthday printables once you've turned them into magnets!
If you missed my other fun projects this week, check out my Birthday Altoids Tin, Birthday Onesie, Printable Birthday Jewelry, and Printable Birthday Ribbon. Oh, and check out the fun 30th Birthday ideas from Play.Party.Pin!