Each day this week, as part of the Craft Lightning series I do with Angie from The Country Chic Cottage, I have been sharing a simple jewelry tutorial. Monday I shared my 2 minute earrings, Tuesday it was a simple Charm Bracelet, yesterday I showed you how to make dragonfly beaded earrings… today's simple jewelry tutorial involves metal stamping – which is super fun, and also super easy to do. Just like all the crafts this week, you can make this simple metal stamped pendant necklace in 15 minutes or less!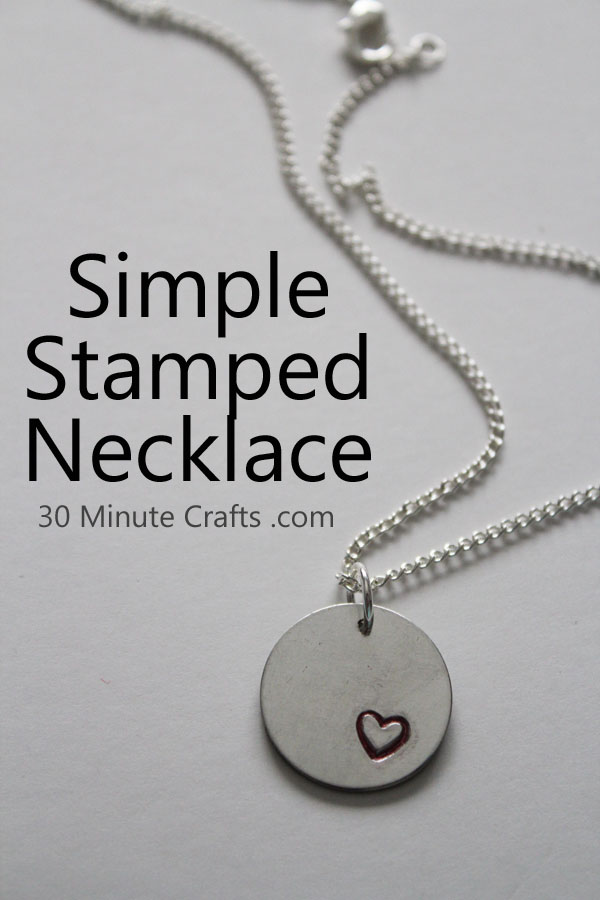 To make a simple metal stamped pendant necklace, you need:
Metal Blanks
Metal Stamp
Hammer
Hard Surface (like a stamping block)
Permanent Marker
Soft cloth
Jump Ring
Necklace (or a chain and fasteners to make a necklace)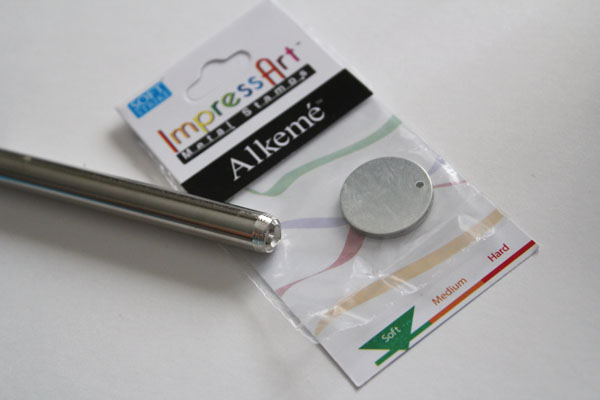 I used the new Alkeme blanks that were sent to me by Impress Art. They are soft for stamping into – making them great for beginners. I also used a heart stamp. You can purchase letter stamps as whole alphabet kits, but if you're not sure if you're going to love metal stamping, it is a big investment to make.
Place your metal blank on your hard surface. Place the metal stamp on your metal blank (make sure it is right side up) and hit it with a hammer. WHAM! I chose to place my heart off-center, but go with what you think will look best.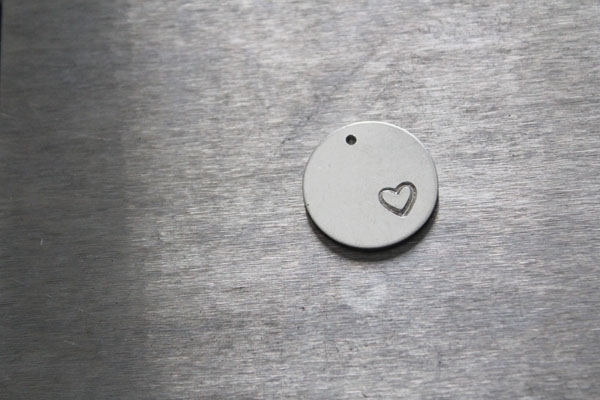 Just like that, your pendant is done! Unless you want to add a little color…
Using a permanent marker (I used red), draw in the indentations of your stamped shape.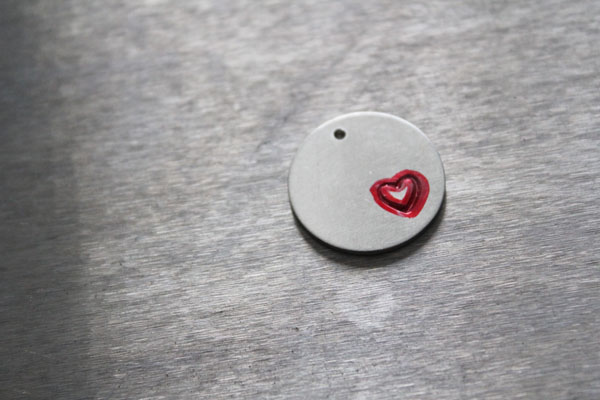 Then polish away the ink with a soft cloth. The ink in the indentations will be left behind.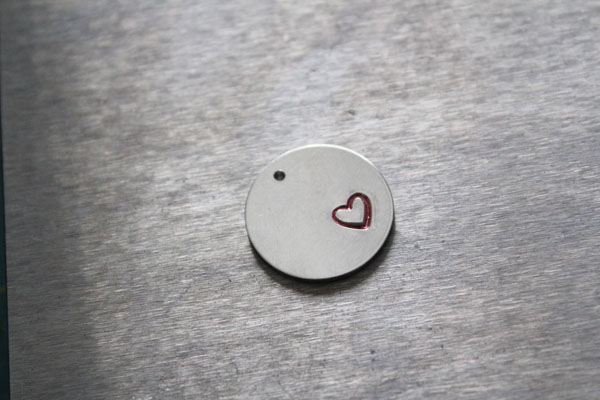 If you don't have a necklace already, cut a chain to the right size, grab some jumprings and a lobster clasp.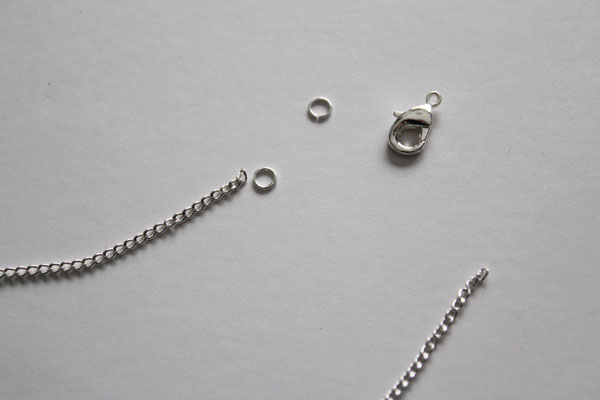 Attach the clasp and the jumprings. Make sure you twist them open instead of prying them open. I showed you how in the 2 minute earrings project.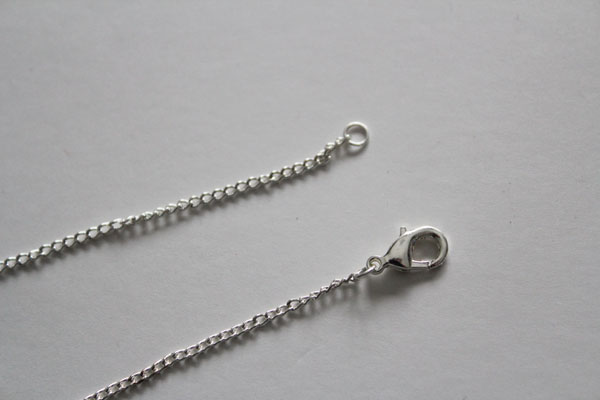 Open a jumpring to attach the pendant to the chain, and your necklace is finished!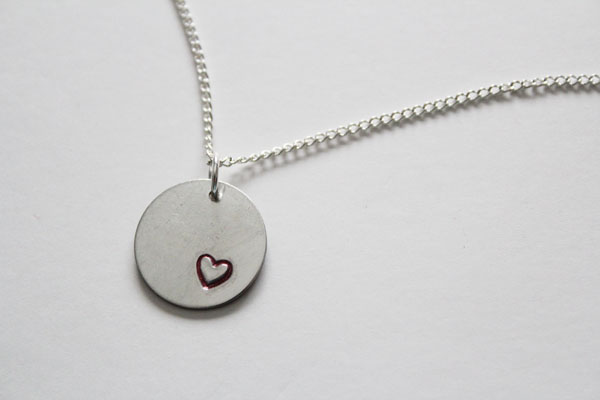 Stamped jewelry can be customized with names, initials, birthdates, words… whatever you like!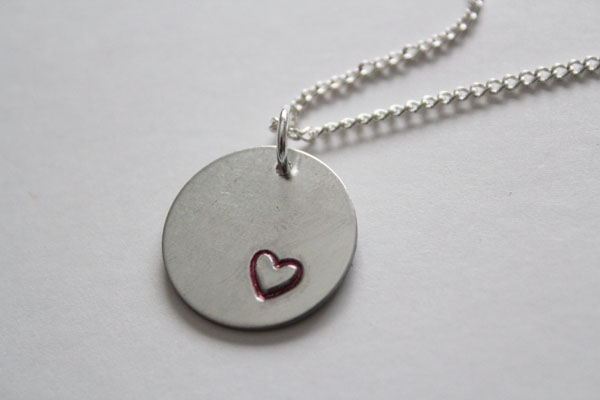 Be sure to stop back by tonight – I'll be sharing with you lots more fun and fast crafts in tonight's Craft Lightning Roundup!