Craft Lightning has flown by, as it always does! We've had so many AWESOME fast crafts this week… Make sure to check out all the roundups… Day One, Day Two, Day Three, and Day Four. Here is Day Five!
You have to see what humble beginnings these beautiful monogrammed Easter Eggs had. Seriously, I did a double-take! They turned out so classy and beautiful!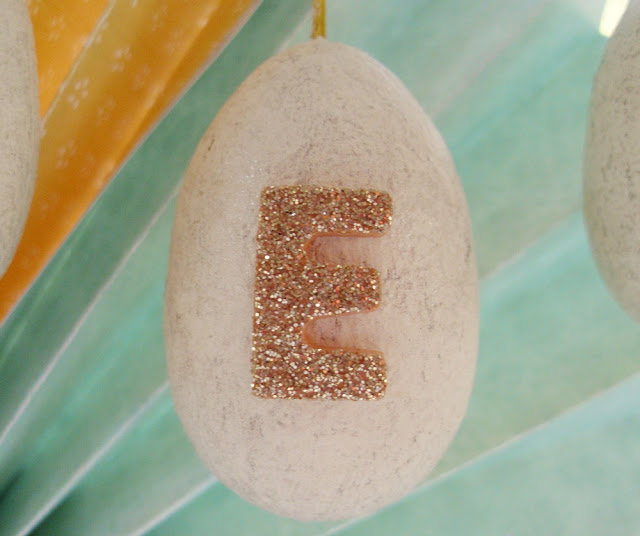 Clever Pink Pirate had the clever idea (see how I did that, clever, huh?) of painting a giant egg with chalkboard paint.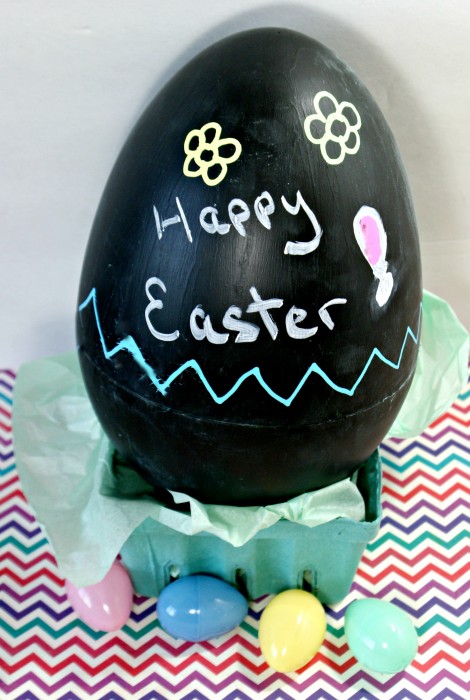 My "partner in craft" for this series, Angie from The Country Chic Cottage, has a woven mirror knockoff that will blow your mind… and then make you wonder why YOU never thought of that!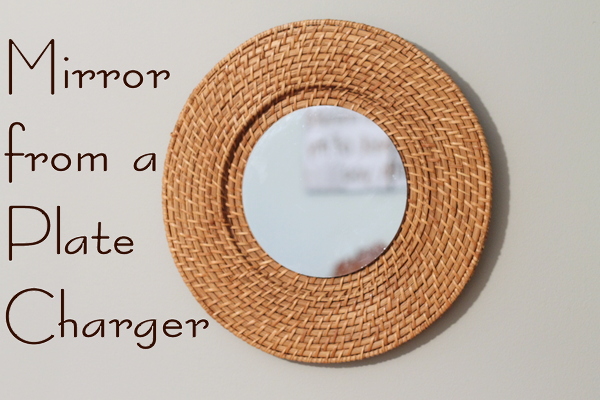 I made a simple and fast knotted bunny bag that would be a great addition to any Easter basket or Easter table.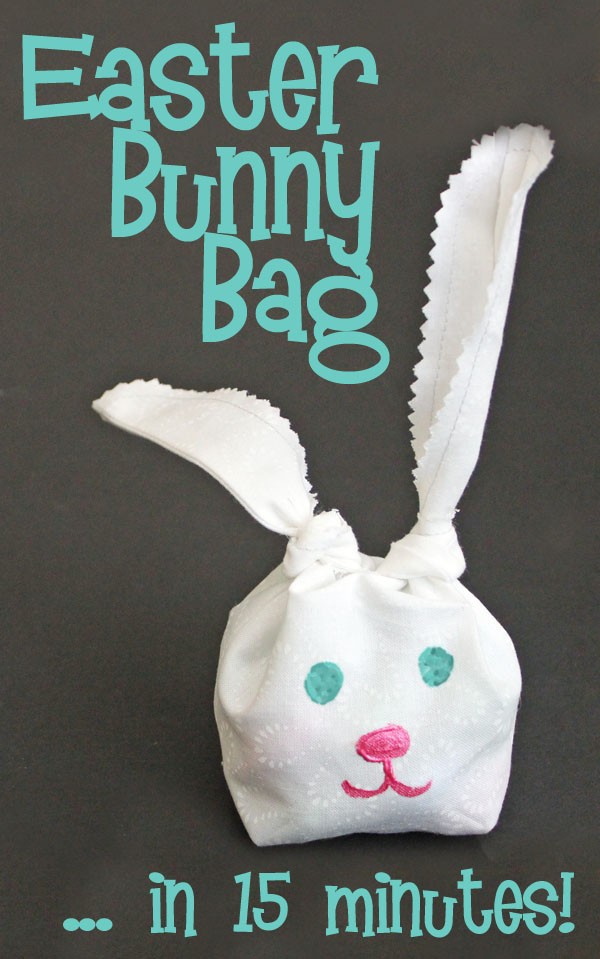 That's it for Craft Lightning Spring Edition! I hope you enjoyed these crafts as much as we enjoyed sharing them with you! Make sure to stop by often for more fast and simple quick crafting ideas… and a HUGE thanks to my co-hostess Angie from The Country Chic Cottage. It is so fun for me to do these weeks with her!