It is the last day of Craft Lightning! All week long, Angie from the Country Chic Cottage and I have been sharing fast crafts that can be made from start to finish in less than 15 minutes. We've invited our blogging buddies to join in as well – I'll share their projects tonight… right now I'm going to share with you my Circle Pendant Necklace. I've been sharing simple jewelry tutorials all week long, with my 2 minute earrings, simple charm bracelet, Dragonfly earrings, and metal stamped pendant. These project each build on the next. Today's necklace is super simple to make, though, and you can make it as a first jewelry project if you have never made your own jewelry before.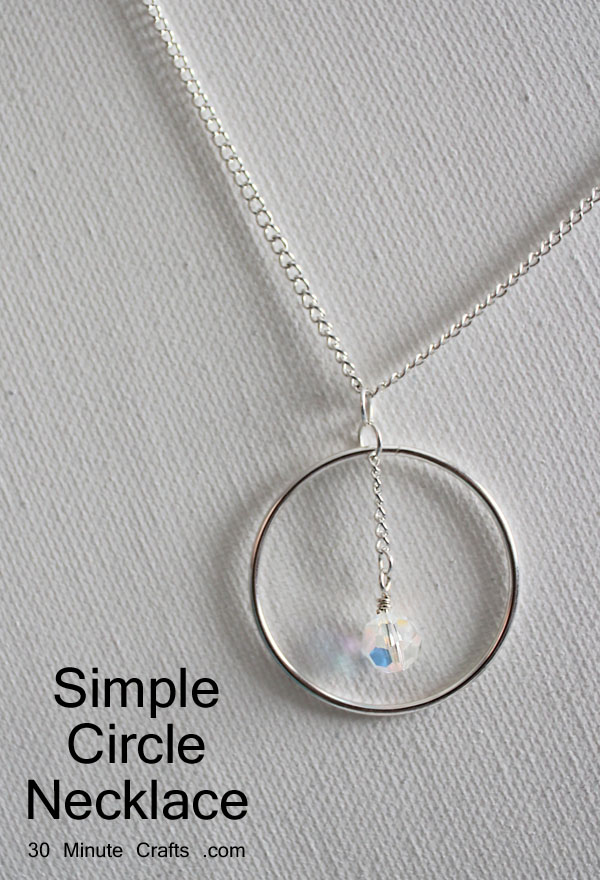 To make this necklace you need:
Jewelry chain
Lobster clasp
Jump Rings
Crystal Bead
Metal Circle
Head pin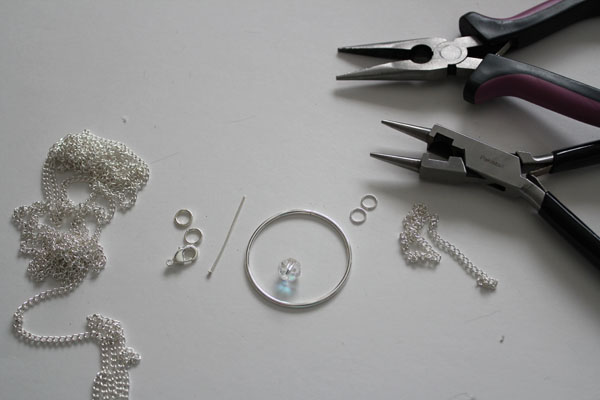 Put the bead on the head pin. Bend the head pin at a 90 degree angle, about 1/4″ away from the bead.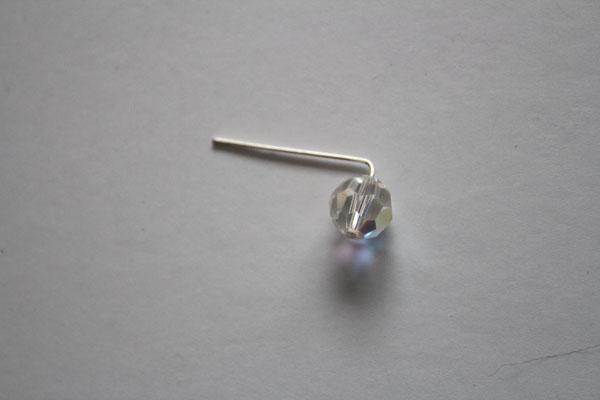 Now bend the wire into a loop, and start to wrap it around the wire above the bead.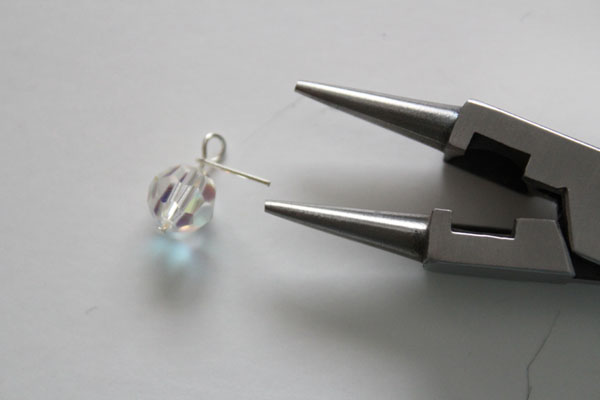 Wrap the wire around the head pin 3 times, then clip off any excess.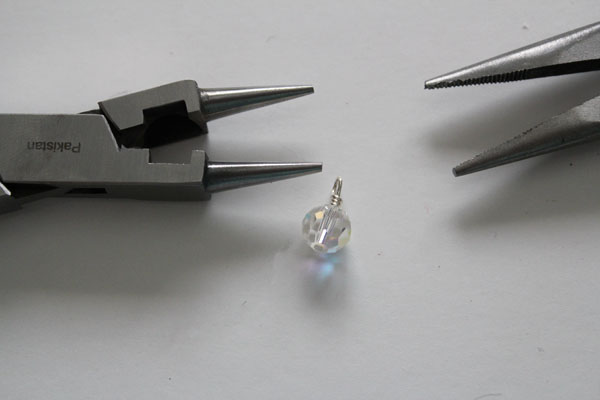 Use a jumpring to attach the bead to the chain.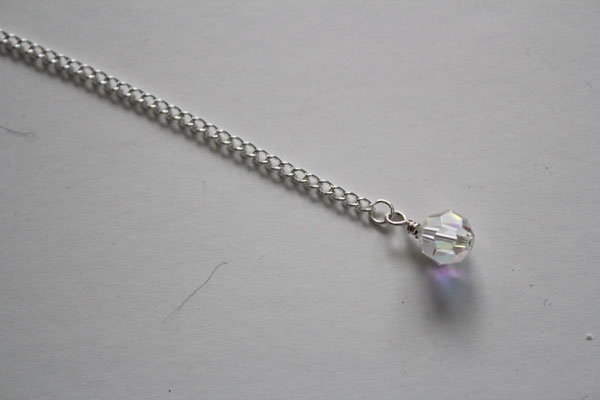 Add the large loop, don't cut the chain until you decide how long it needs to be.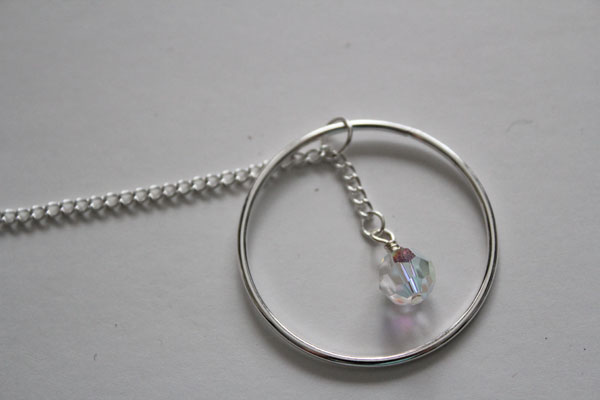 Clip off the extra chain, then add another jumpring.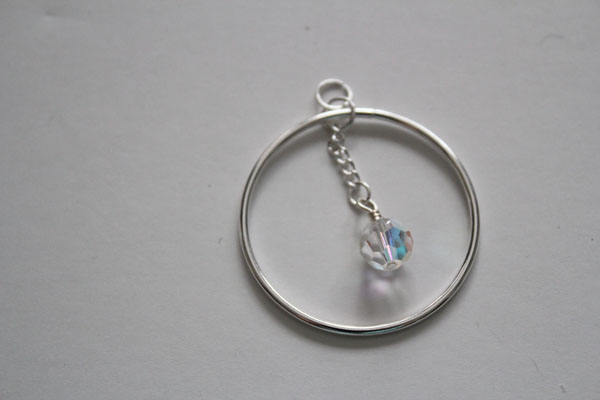 Clip the rest of the chain to the right length for your necklace, then add the jumprings and lobster clasp to the ends. Then attach the pendant to the chain, and you're all done!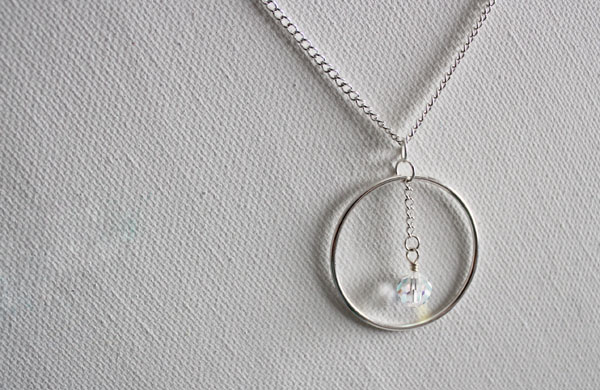 Be sure to stop by tonight for a final round-up of fast crafts from my Craft Lighting friends!