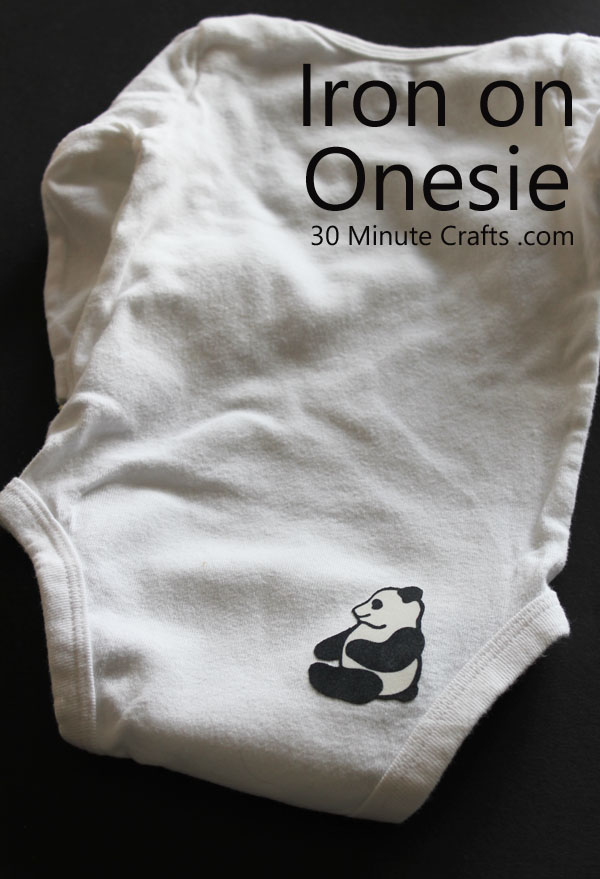 All this week I've been sharing iron-on projects – simple crafts using iron on transfers. I showed you how to use iron ons on an iron on t-shirt and on an iron on transfer to decorate a onesie. I also showed you an iron on canvas bag and iron on chalkboard decor. I thought that this iron-on would be a fitting "end" to the week… because an iron on doesn't just go on the front… it can be just as cute (or cuter) on the cheek of a onesie!
Start with a small iron on that will fit on the onesie.
Trim down the piece you want to use, place paper-side-up in place, and then iron on following the instructions.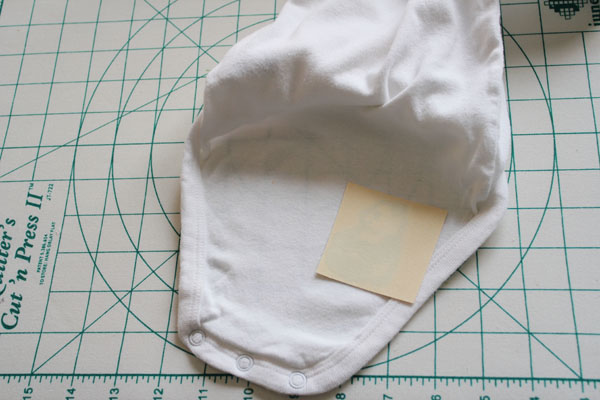 Super simple! An iron on butt patch onesie!