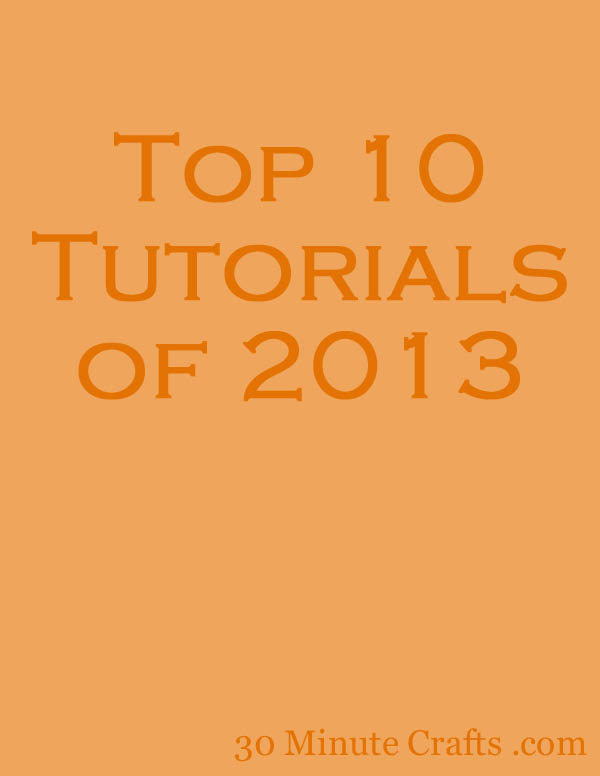 Here the are! The top tutorials here on 30 Minute Crafts for 2013. These craft tutorials were the most visited, most sought after, and most popular last year. I'm so blessed to be able to create projects. Every project I create I hope to inspire y'all to make time to create as well.
Many of these craft projects were my favorite to create as well, so I'm glad that the crafts I have a passion for resonate with all of you as well. Oh, and be sure to check out the Top Roundups of 2013 and the Top Features of 2013 for more great fast crafts!
Here they are, just in case you missed any, or want to review any of your favorites!
9. Free T-Shirt Becomes Reusable Bag
8. 15 Minute Knotted Easter Bunny Bag
7. Falling Stars and Tumbling Hearts Earrings
6. Monsters University T-Shirt
3. How to Make a Cowboy Vest in 15 Minutes