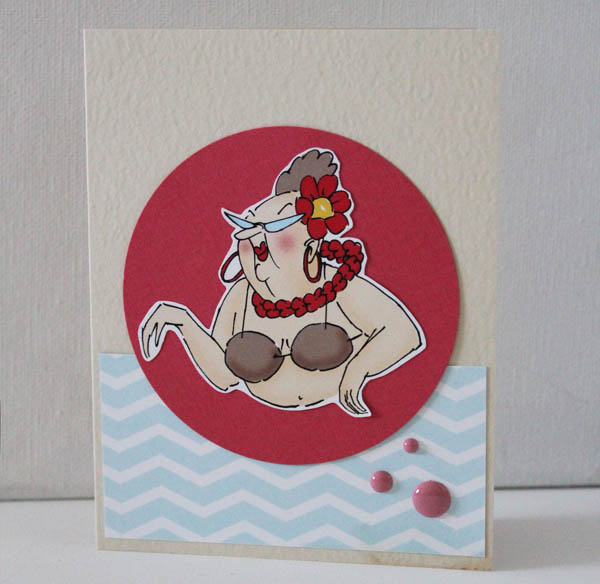 When I went to CHA over the summer, this was the make and take that made me giggle the most. Because this wiggle-butt card is just so much fun! This is the last of the make and takes I'm sharing from Summer 2013. If you missed any, go catch the Sizzix Ornament, Simple Faber Castell Box, Crystal Christmas Tree Card, Fast Floral Necklace, Super Fast Button Ring, Spray-Dye Scarf and Mini Quote Canvas. I'm looking forward to more fun make and takes at CHA this weekend, that I'll be able to share with you! Be sure to catch me on Instagram for some sneak peeks!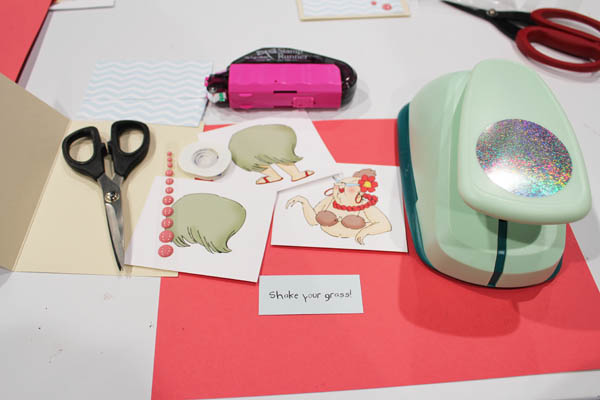 To make this card you need:
Card base
Art Impressions Shake Your Booty Rubber Stamp

(body/head and 2 of the bottom of the body)
Action Wobble
background paper
embellishments
adhesive
paper punch
printed sentiment: "Shake your Grass"
Start by putting together the pieces of your card. A circle, the body, and background. Secure them all with adhesive.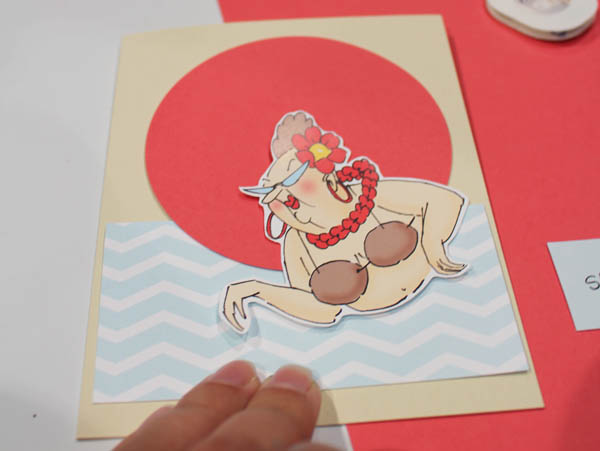 For the inside, secure the circle, background, and one of the body/rear pieces.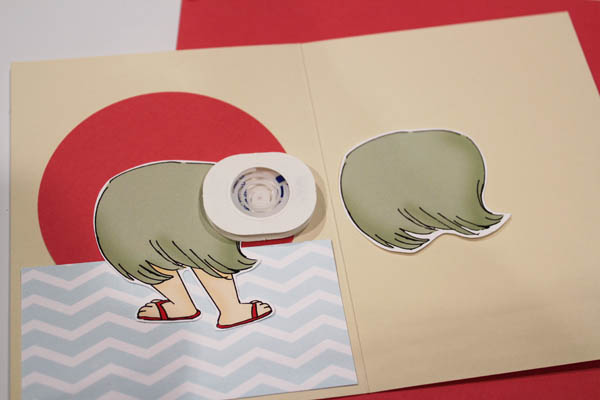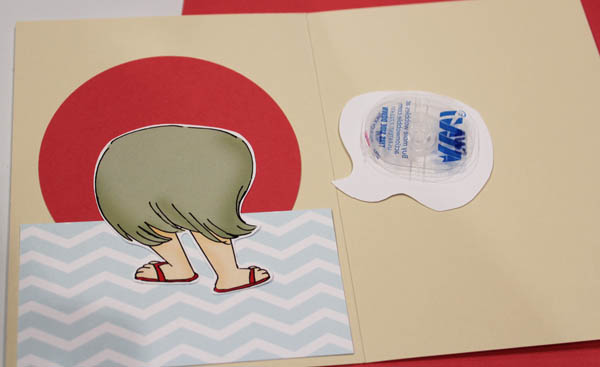 Secure one side of the wiggle piece to the spare bottom piece. Then secure in place on the card. Add your sentiment, "Shake your Grass".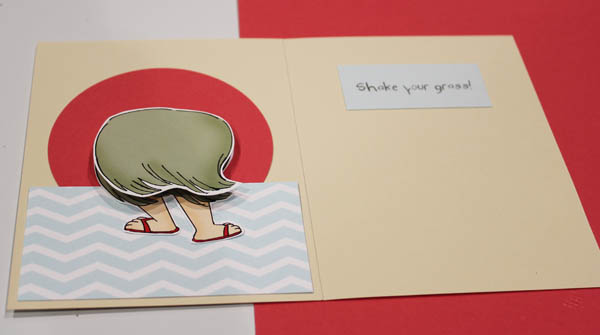 There are tons of different bodies and tops to use with the wiggle pieces.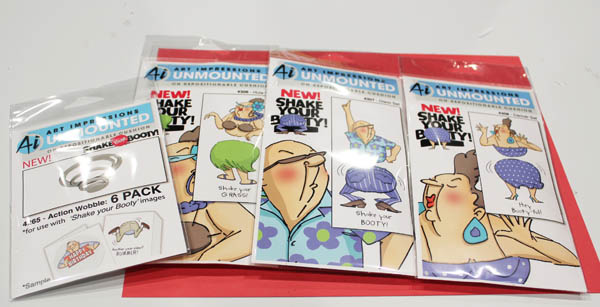 I'm a big fan of the Santa Shake Stamp
.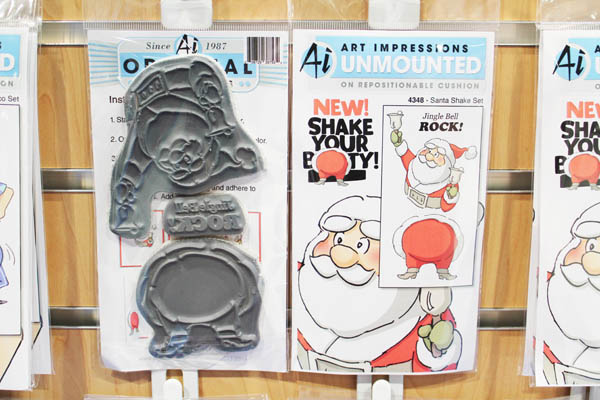 Such a fun way to add some wiggle to your next card!